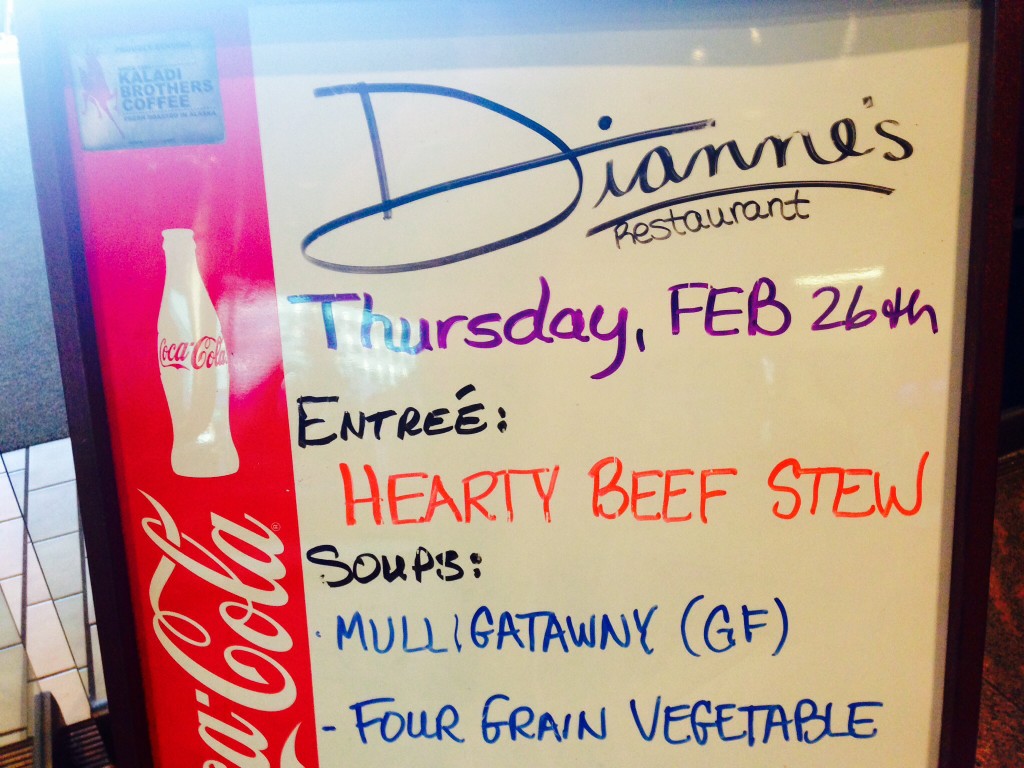 Tomorrow is the last day that Dianne's Restaurant in the Atwood building will be open.
Check out the Alaska Dispatch story if you missed it: Goodbye to a gathering place: Dianne's Restaurant closing as owners shift to catering.
I've probably frequented Dianne's far more than is healthy. At first it was a matter of convenience (a restaurant just a few floors away from your desk? Hard to pass up when lunchtime rolls around) but I soon became a member of their loyal following (although I never achieved the same status as Ellen from Second Run: she actually had a dish named for her!), checking their weekly soup specials and notifying fellow fans when favorites hit the rotation (African Peanut Soup! Mulligatawny!).
However, the real draw of Dianne's wasn't the convenience or the food. The real draw was the people. After tomorrow I will miss Maisie, Patti, Lily, and most of all Serena, who would pour me a cup of coffee as soon she saw me heading her direction, appreciated my fondness for the occasional breakfast burrito, and never failed to make me feel like a favored customer. I hope I returned a bit of the brightness they shared with me, and all of their regulars.
Thank you all for the last three+ years. I will think of you often, and wish you much happiness wherever you land next.