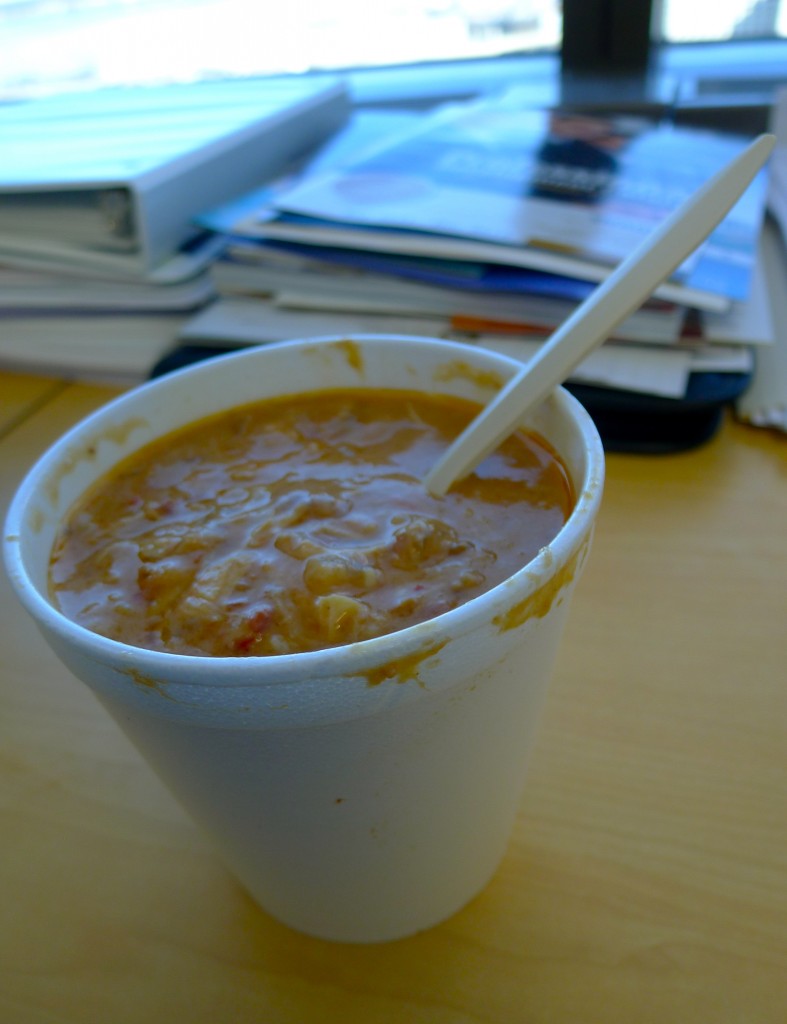 I'm a big fan of soup for lunch.  Such a big fan, that I eat soup for lunch almost every day.  And no soup-for-lunch day is better than African Peanut Soup day.
Dianne's Catering posts their weekly specials on Mondays, and I always look to see if I'm going to get to eat my favorite soup (I think it's on a three-week rotation, along with the rest of their soup options; otherwise I'd probably eat it daily until I never wanted to eat it again.  It's possible that my obsession with the soup is because I don't get to have it whenever I want it.  It's like tulipomania, but soupomania!).
Just how good is this soup?
So good, that when I arrived at Dianne's at 11:30, there were already 17 people in line.  And by the time I was at the front of the line, there were 23 people behind me (I counted).
So good that when my boss called from Juneau, and I gloatingly told her what I was eating, she screamed in envy.  Yes, it's that good.  Grown women scream when they miss African Peanut Soup day.
I can't tell you when the next African Peanut Soup day will be, but I can tell you that whenever it is, I'll be standing in line at Dianne's by 11:30.
YUM.