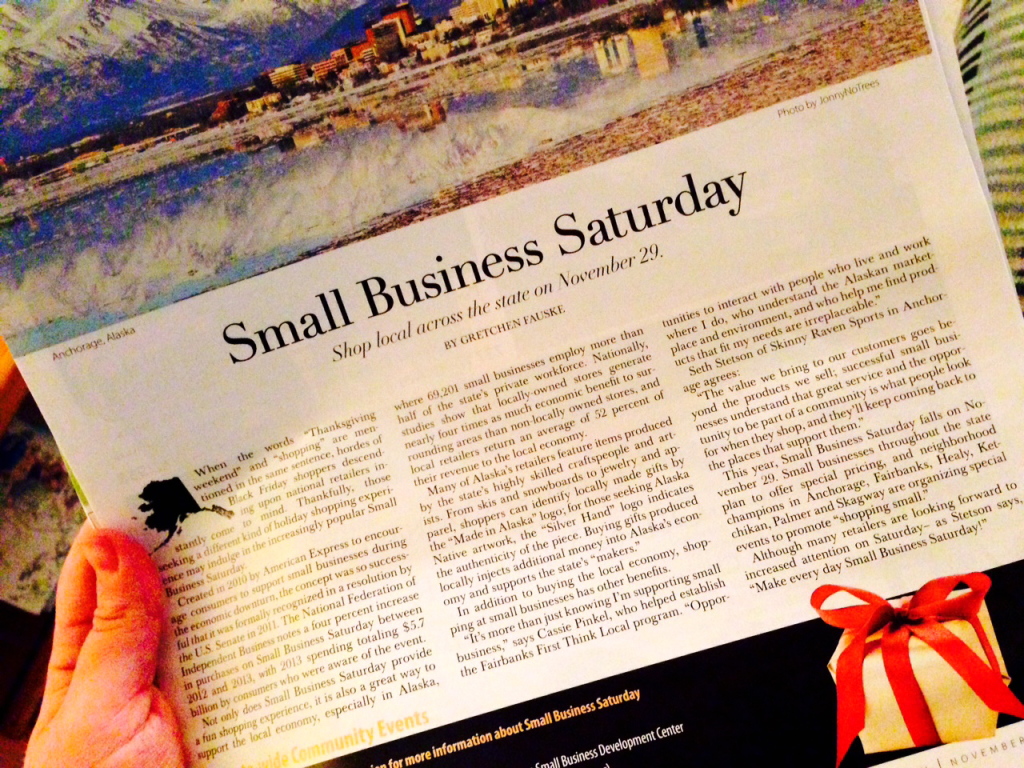 Today is Small Business Saturday, the locally focused, community oriented shopping day offering a refreshing change of pace to the hectic intensity of Black Friday.
I've had the luxury of a staycation this week, and although I wish I could say that I've been a flurry of activity my time has consisted of dog walks, catching up on my reading, introspection, TWO Thanksgiving meals, and logging some serious sleep time. Not particularly exciting, but probably just what I needed to recharge. However, I was more than ready to leave the house for a bit of shopping with my mom!
Although I have a lengthy list of favorite small businesses, we didn't try to fit them all in – there will be plenty of shopping opportunities this holiday season and we prefer to enjoy the experience without rushing. So, here's a list of our sedate small business shopping today:
Fire Island Bakery – enjoyed some fuel for the shopping day. As always, delicious!
Summit Spice – grabbed a few gifts for people, and snagged some drinking chocolate (perfect for sipping in front of the fire on a snowy day like today!) and some locally blended Matanuska Citrus Pepper spice for a roast I'm making tomorrow.
La Bodega – I meant to just pop in for a bottle of wine (and to check out the Hulin designed t-shirts and sweatshirts, my favs!) but when I saw mini bottles of Alaska-made gin and vodka from Port Chilkoot Distillery I succumbed to impulse buying by telling myself they'll be a perfect gift for someone. Except that I'm incredibly tempted to do a bit of tasting… Bonus: I met John, one of the creators of the super cool Indie Alaska videos, and the man behind the "I am a Distiller" video featuring none other than Port Chilkoot! I love our small Alaskan world…
Metro Cooks – My favorite kitchen store is overflowing with delightful housewares and I never leave without longing for some new cooking gadget or finding a timely gift for someone.
Tomorrow I'm swinging by the museum's Crafts Weekend, Second Run, and hopefully Houghton Hill.
If you'd like to learn more about Small Business Saturday, check out the article I wrote for the Alaska Dispatch Holiday Gift Guide (my article is on p.3, and the Dispatch team put together tons of great gift ideas!) or head over to the Small Business Saturday Facebook page! And remember, every day is a great day to shop small.
What are your favorite small businesses?