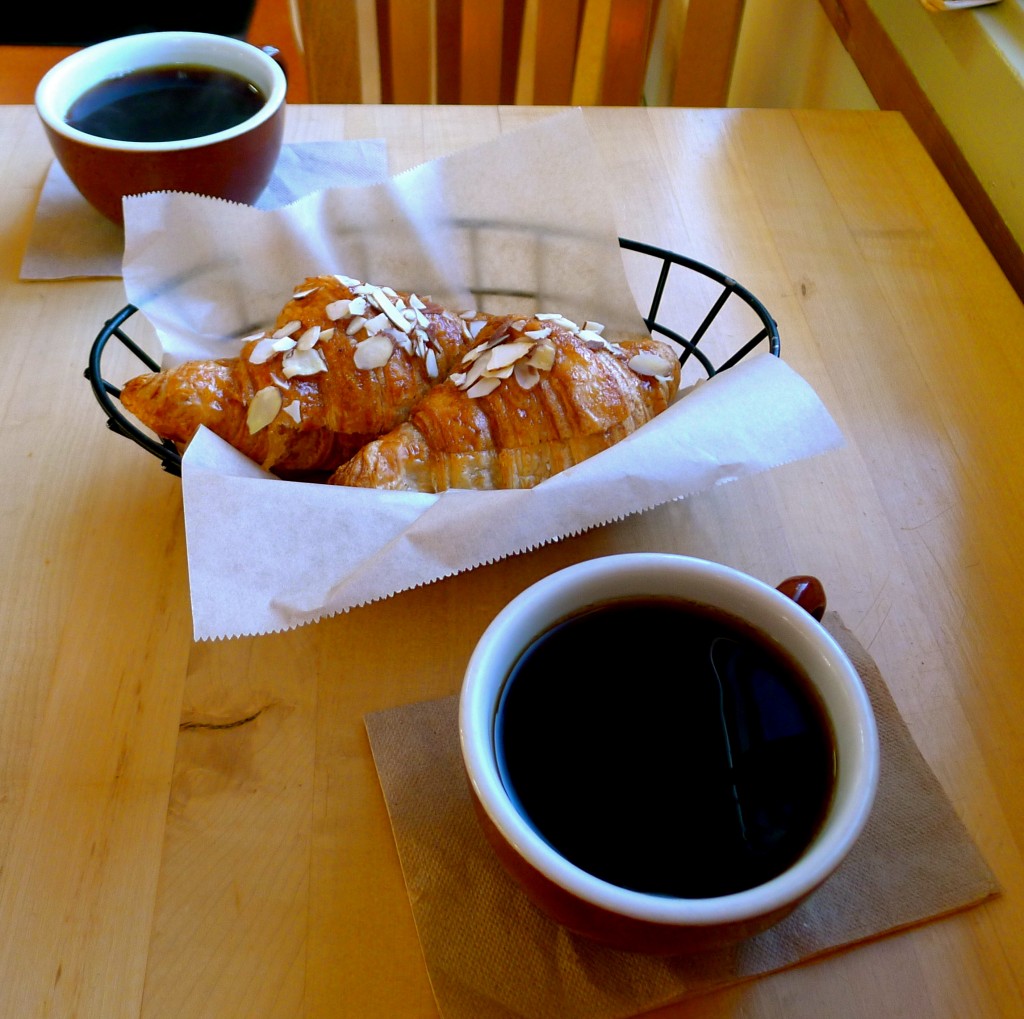 I love this photo – it reminds me of a quiet weekend coffee date with a good friend and warm, just-out-of-the-oven pastry.  Delightful.
Just like Fire Island Bakery.
I love the "neighborhood bakery" concept. And I think that plenty of other people do too (well, that and the chocolate chip cookies, madeleines, tarts, monkey bread, and other divine baked goods) based on the stream of people frequenting G Street and 14th.
I stopped by on Saturday to grab a bag of prairie rolls, not realizing that it was the day before Easter and bound to be bursting at the seams (I love the coziness of the bakery, but I wish there was just a bit more space!) – at first, I almost turned around when I saw the crowd, but I couldn't resist the smell of baking bread.
I'm so glad I persevered – it was a dose of springtime happiness. Classical music blasting, colorful flowers drawn in chalk spilling over the menu board, customers of all ages excitedly picking out a treat to take home ("free range" peeps, anyone?), sun streaming through the windows, smiling staff, and cheerfulness all around. An abundance of good things.
Utterly delightful.
What's your favorite sweet from Fire Island Bakery?  It's hard to choose, but the peanut butter cookies rock my world…