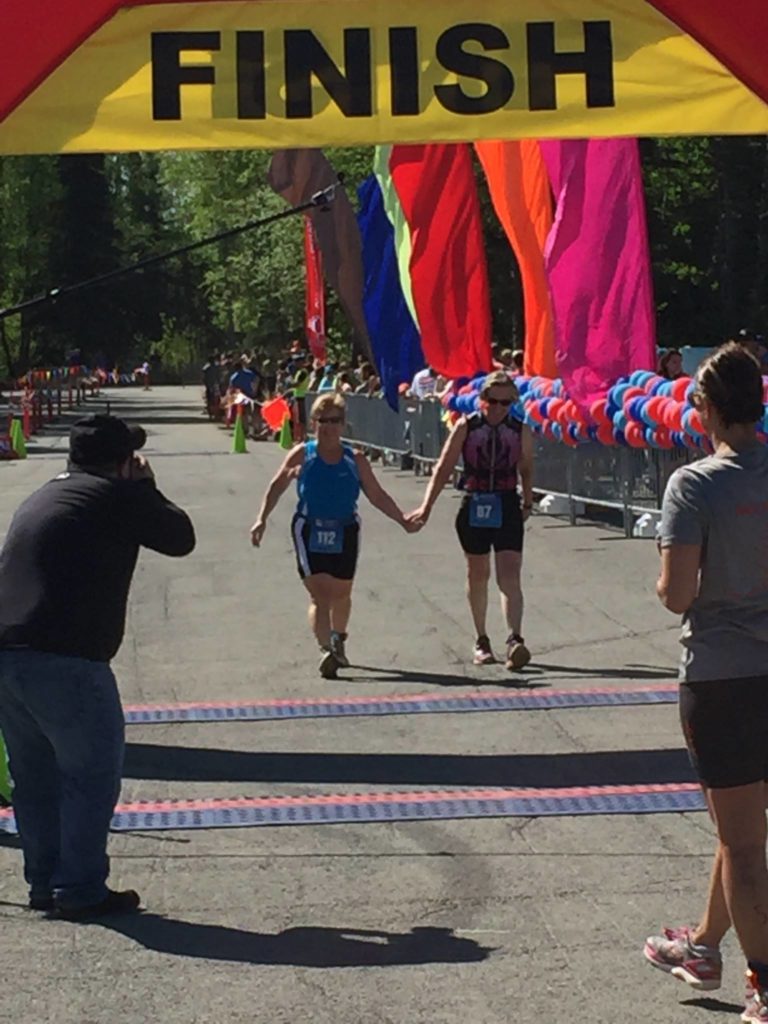 I ran into an old friend, Judy Sedwick, while grabbing coffee today. Judy is special for many reasons – she lights up any room she enters, has a gift for sparkling conversation, and give great hugs. She's also one of the founders of the Gold Nugget Triathlon (GNT), the longest running all female triathlon in the country.
That's Judy in the photo* up top, crossing the finish line last year with her co-founder, Dianne Barnett. The GNT is such an impactful event; it's legendary for its spirit of camaraderie and encouragement, and is wildly popular – entries fill up in about five minutes after the race opens online (definitely one of the hottest tickets in town!). I've participated a few times and it's tons of fun.
The amount of effort that goes into pulling off an event this size and caliber doesn't show – the process feels easy, flows well, and spirits are always high. This year though, the number of volunteers is down, and the GNT needs help – if you have time to volunteer, PLEASE DO! All the information you need to sign up is here: Volunteer for the Gold Nugget Triathlon.
Good luck to all the racers and volunteers this weekend! Have fun out there!
*Photo via Judy's Facebook page