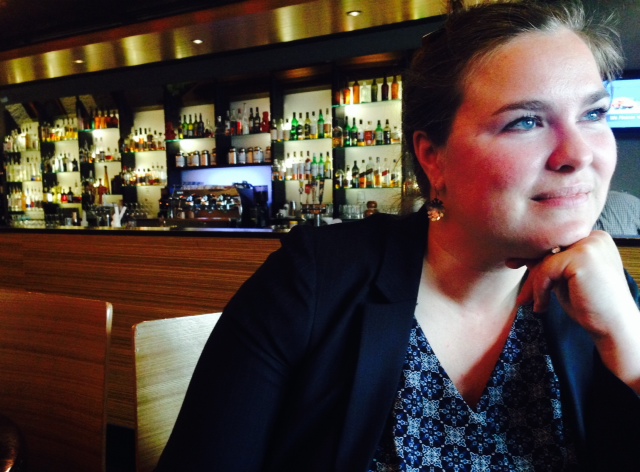 I hereby dub the next thirty days "style month."
Why? Three reasons:
It's been just over three years since Travel and Leisure voted Anchorage the worst dressed city in the country. Here's my response: I Love Your Style, Anchorage. Seems like a good time to revisit style in our city!
New shopping options are announced regularly, including Lulu Lemon (opening today), H&M (opening July 16), Nordstrom Rack, and The North Face.
The national retail space is rapidly changing; on one side we have companies making products like the 30 year sweatshirt and on the other we have more fast fashion than ever. Online only shopping is transitioning to bricks and mortar, national brands are adding pop-up shops by local favorites, and personal shopping subscriptions like Stitch Fix are rising in popularity. What, if anything, does this mean for style in Anchorage?
And so, fashion month for GretchenLovesAnchorage!
Admittedly, my outfits can be a bit hit or miss; sometimes I opt for throwing on whatever fits v. carefully planned ensembles in the mornings and my evening/weekend attire consists mostly of tunic-y dresses or t-shirts from Alaskan artists. That said, as a pre-teen/teen/20-something I had a serious magazine habit and loved pouring over the pages of Vogue, In Style, and Elle. Later, I switched to style blogs (a few old favs are Kendi Everyday, What Would a Nerd Wear, and Shop 907) but for the last few years I've been mostly guided by my inner compass… whatever that is. I recently described my look as "business professional who can't quite go all in" which led to much introspection and inner turmoil:
Is that really my style? ——> Maybe???
If not, what is? ——> No idea – what's wrong with me?! Is having style kind of like when all the other girls know how to keep their nail polish perfect and do their hair and apply eye shadow and effortlessly wear heels ALL DAY LONG and I just…don't?
Do I even have a style? ——> OMG I don't know! Stoppit!!!
Does really it matter? ——> Deep breaths. Calm down.Yes, yes it matters… at least a tiny bit. Let's figure this $#@% out!
I hope to answer these questions more seriously thirty days from now and in the process, profile some super stylish Alaskans and share some of my favorite local shopping spots. Fortunately, my style month mission will be made easier by a recent care package filled with goodies from H&M's summer line picked out just for me by their stylists…I'll be sharing some of my new looks with all of you as I try to define my style.
Please join me on a brief foray into the world of style blogging. As always, I'd love to hear from you – comments and guest posts are welcome!
_______________________________________
The look: Dress, H&M (close-up so you can see the pretty pattern! It is a basic knee-length shift dress) // Jacket, J. Crew // Earrings, Ashley Maury Jewelry
More about style and H&M on akshopgirl and tessiestyleblog.