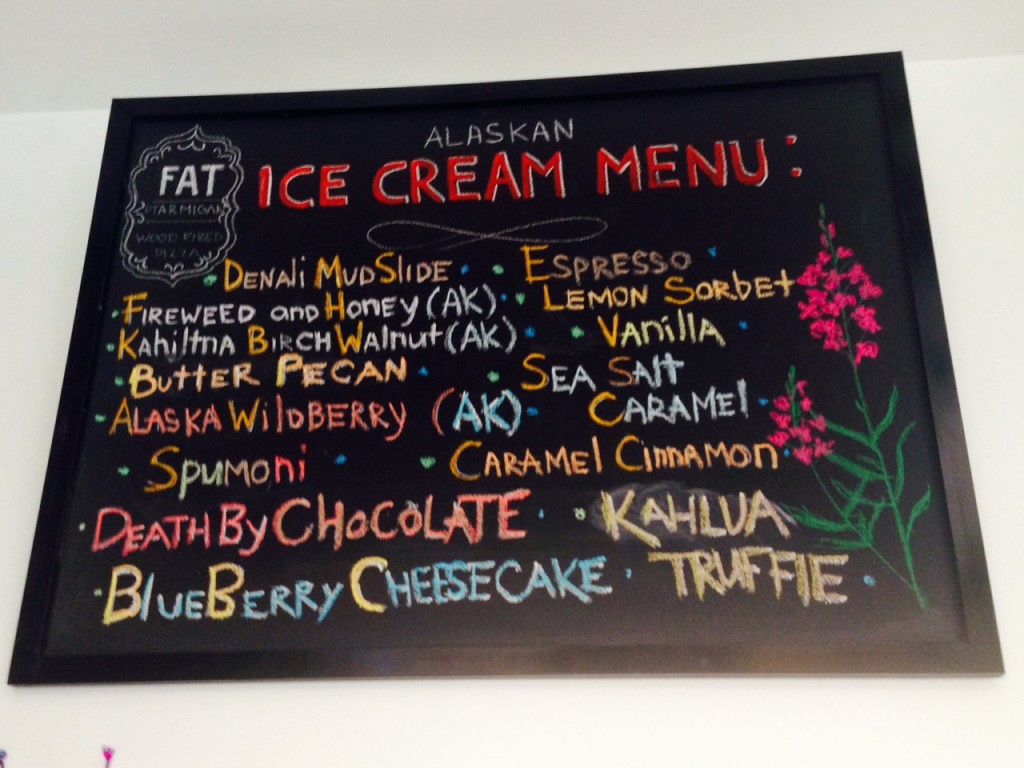 I just discovered that Fat Ptarmigan added an ice cream counter to their already fantastic combo of wood-fired pizza and espresso (not to mention the best caprese and canolis in town!).
This is particularly handy on evenings when you decide to take a late night trip to Ship Creek to watch the salmon run, but have determined that ice cream is a necessary part of the adventure; fortunately, the shop is open until 10:00 PM. Yay!
Double yay – they offer tastes to help you find the perfect scoop; I tasted the sea salt caramel and it was soooooo good. Perhaps a new favorite, although hopefully next time they won't be out of the lemon sorbet or the Alaska-made options (those must sell out early!).
Read Anchorage Downtown Partnership's review here: Fat Ptarmigan – New Ice Cream Shop!
When you go looking for the Fat Ptarmigan's ice cream counter (because I know you will – what is a sunny summer without at least one ice cream cone?), you'll find it tucked away a few steps past the main restaurant entrance.
I'm sure the new shop will be a big hit with visitors, but I hope the locals frequent it as well; it's a great little addition to E Street and downtown in general!