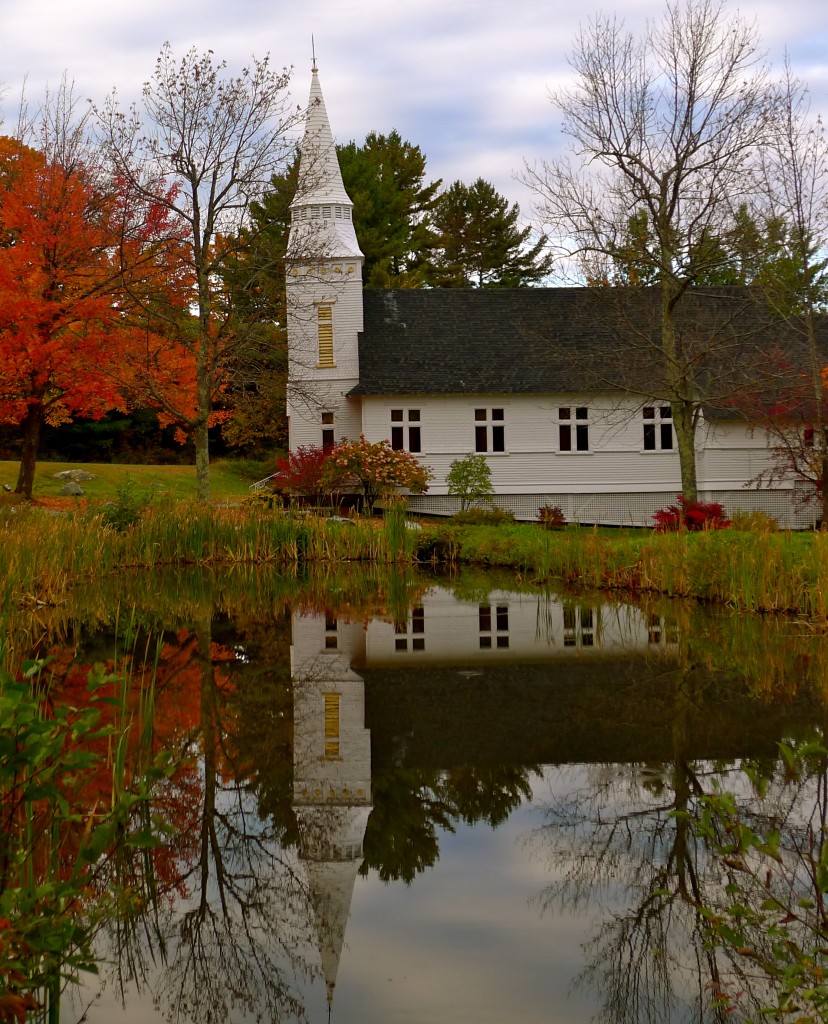 Earlier this month I visited New Hampshire for my brother's wedding. His wife (my new sister-in-law! Yea!) is from Portsmouth, and her parents live in Franconia, so although they are fellow Anchorage-dwellers, the wedding was held back east.
I have always wanted to experience fall in New England. It was just as gorgeous as I imagined (I spent way too much time wandering around taking pictures of leaves) and the weekend was incredibly special.
Here are some of the things I loved:
The sense of history everywhere – everything was so old and interesting! We stayed at the uber-charming Lovetts Inn, parts of which were built in 1784. And then my brother's new MIL gave us a tour of her home, which was filled with antiques that had been handed down from generation to generation – mind-blowing to someone from Anchorage, where antique furniture is the exception, not the rule.
Even though the Old Man of the Mountain crumbled away during 2003, people still remember him and refer to his great stone profile regularly. He's even on all the highway signs!
Liquor stores are all state-owned (this is more of a curiosity than something I loved, but worth noting; what if Alaska liquor stores were state-owned? No more awesome bottle shops, but I bet the state would make a lot of money).
The vernacular. For example, leaf obsessed people (like me) were called "leaf peepers" which made me giggle every time I heard it; doesn't it sounds vaguely degenerate?
My phone didn't work, forcing me to totally disconnect (I had to stand in the exact right place in the middle of a field, generally under the stars, to get reception – it was awesome) and be totally present in every moment. Which is really the only way to be when your only brother gets hitched!
The rehearsal dinner was a New Hampshire-style lobster steam, which involved LOTS of lobsters, clams, mussels, hot dogs, and corn on the cob stacked in large flat wood and metal pallet-like boxes over a fire pit to steam for a few hours. AH-MA-ZING. Seriously, so ridiculously good – best lobster I've ever had.
Warm, dark nights spent around a crackling fire, drinking beer and swapping stories. WITHOUT ANY MOSQUITOS.
Of course, the best part was seeing such a special part of my sister-in-law's life and spending time with her family. I hope that someday I get to show off Anchorage to all of them!