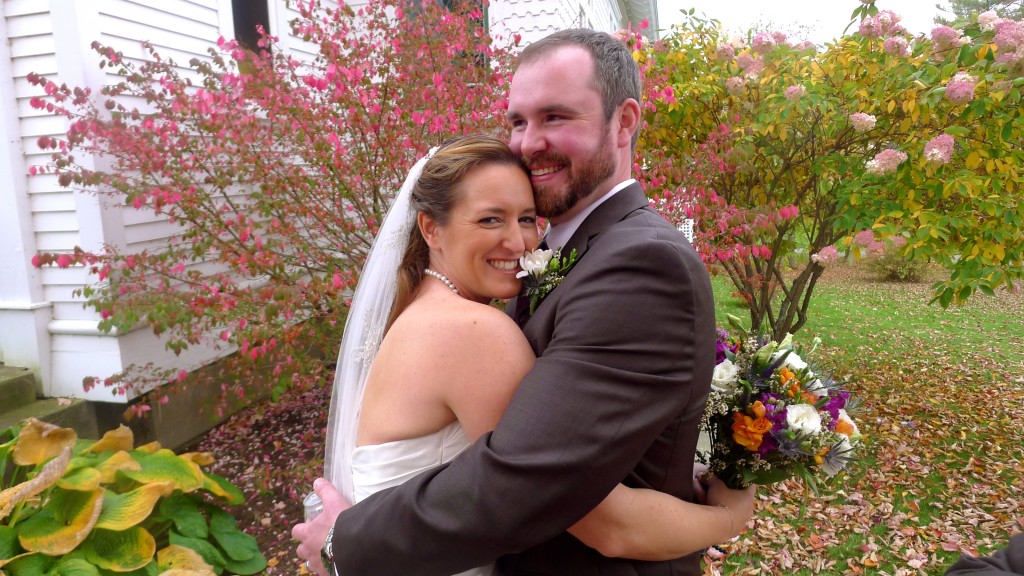 Congratulations to my brother and his bride! Aren't they adorable?
This is one of my favorite photos from the big day: The "I dos" were said, the kiss was had, and guests were departing for the reception. These are "we did it!" smiles – don't their faces just radiate pure joy? Every time I look at this picture I start to smile.
I'm so very, very happy for them.