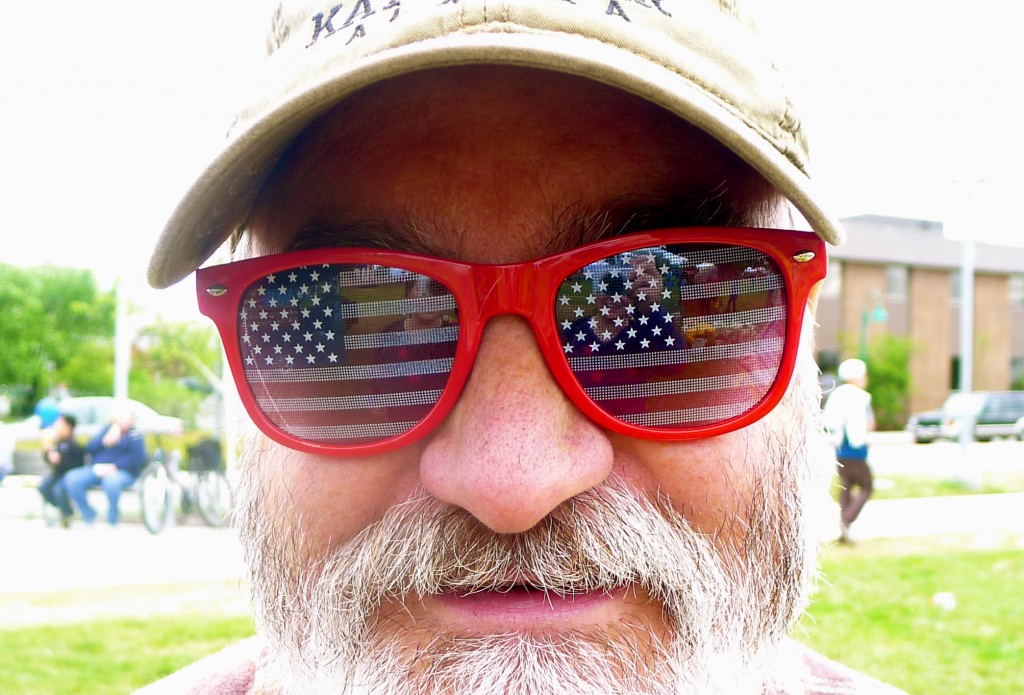 I hope that you are having a wonderful Fourth of July holiday, despite the drizzle and grey skies.
Downtown Anchorage is full of people celebrating Independence Day, and although the crowd doesn't begin to rival Seward's Mt. Marathon festivities, it's fun to see so many people out and about.
Grover and I wandered the Park Strip with my parents (isn't my dad the cutest?!), listened to the Button Box Gang, snacked on kettle corn, and people watched. For more about Anchorage's celebration, check out the Anchorage Daily News July Fourth notebook: Park Strip fun despite the weather.
Later tonight, we'll be rocking out to Joey Fender at Humpys, and then catching the fireworks around midnight.
My moment of giving thanks for those who serve in our military came unexpectedly in this poignant piece by my friend Annie: There Are Things of Which I May Not Speak. A beautiful, but heart-wrenching remembrance.
What did you do for the holiday?