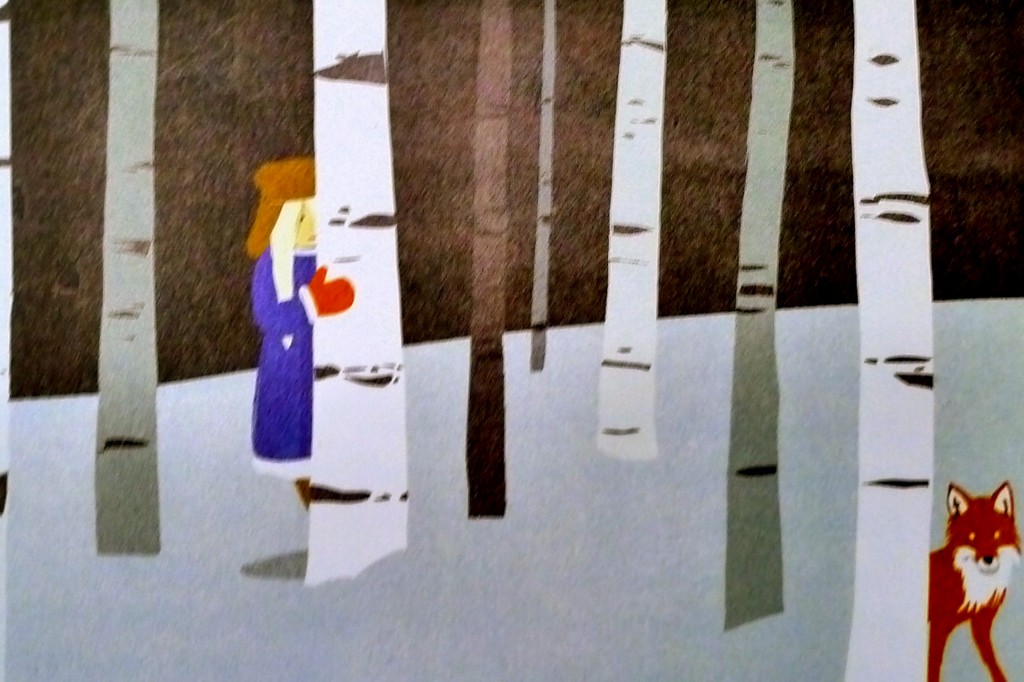 It was a busy week for all sorts of Anchorage / Alaska news…
Alaska Boston Marathon Runner Reunites With Woman He Helped by Mike Ross at the Channel 2 News.  A random act of kindness during a tough time. Brent Cunningham, thanks for being a great representative of Alaska. Brent says, "Ultimately, the power of loving people in the time of need is the way life is intended to be…"
Anchorage couple's extreme trek goes from Bellingham to Kotzebue by Mike Dunham of the Anchorage Daily News. This trip is intense: "It appears to be a trek unprecedented in legend, history or the annals of modern extreme sports." No trails, clouds of mosquitoes  and a cold swim… my favorite part of the story is when two moose follow them for a mile or so as they swim in the ocean. So bizarre! Not really my idea of a good time, but it sure was fun to read about it!
Lawmakers give Kikkan Randall, other top Alaska athletes PFDs by Craig Medred of the Alaska Dispatch – AT LAST!  I didn't even think about our skiers not being eligible for PFDs until I read Medred's first article on this subject, but it just seemed so wrong to deny some of our best state (country, even!) ambassadors something given to all Alaskans (and unfortunately, some who are not). For professional athletes who don't rake in the dough like football, baseball, and basketball players an extra $1000 or so can go a long way in continue to pursue their goals.
Expanding program brings Southeast catch direct to Anchorage homes by Alex DeMarben of the Alaska Dispatch. It's like Full Circle Farm, but with yummy Alaskan fish!
Eva's Cupcakery in Mountain View offers colorful confections by the always lovely Riza Brown at the ADN. 1) It's fun to say "cupcakery." 2) I don't really like cake, but for some reason, cupcakes are hard to resist… 3) Eve's cupcakery sounds like bliss!
Photos: Anchorage urban bears wearing video cameras by Loren Holmes of the Alaska Dispatch, because it'll be great to find out what our local bears are up to! Just hanging out in town, snacking on garbage, or more nefarious activity?
Photos: Alaskans dedicate weekly 5k to Boston bombing victims by Loren Holmes of the Alaska Dispatch. Alaska loves you, Boston!
Good news continues for Alaska babies by Laurel Andrews of the Alaska Dispatch, because who doesn't like healthy babies?! Alaska is #1 for neonatal and infant survival rates.
Market Fresh: Conditions are smiling on Prince William Sound shrimp by Steve Edwards of the Anchorage Daily News, because 1) YUM fresh shrimp, 2) Gotta love the quotes by Dannon Southall, they are always delightful, and 3) I'll pretty much read anything Steve writes, ever.  And that goes for his wife, too!
Blotter: Haiku edition by Scott Christiansen of the Anchorage Press.  Haiku out of police blotters. Brilliant!
The Anchorage Daily Planet. This is a happy discovery for me, thanks to someone's link on Facebook.  Here's the "About" section, if you're new to the Planet as well: "The Anchorage Daily Planet is an Internet newspaper dedicated to providing fair, accurate and timely news and commentary to its readers, with a focus on Anchorage and Southcentral Alaska. In our editorials, you will find unabashed support of private enterprise and responsible development, the limited role of government in our daily affairs and the idea that Alaskans truly know what is best for Alaska. While our editorial voice is decidedly conservative, the Daily Planet recognizes a bright line between news and commentary and strives to present the news of the day factually, fairly and without bias. It is our hope to contribute positively to the daily debate that will build an Alaska we can all be proud of for generations to come." I love being able to read different perspectives, and this looks like a great way to round out my online news reading.