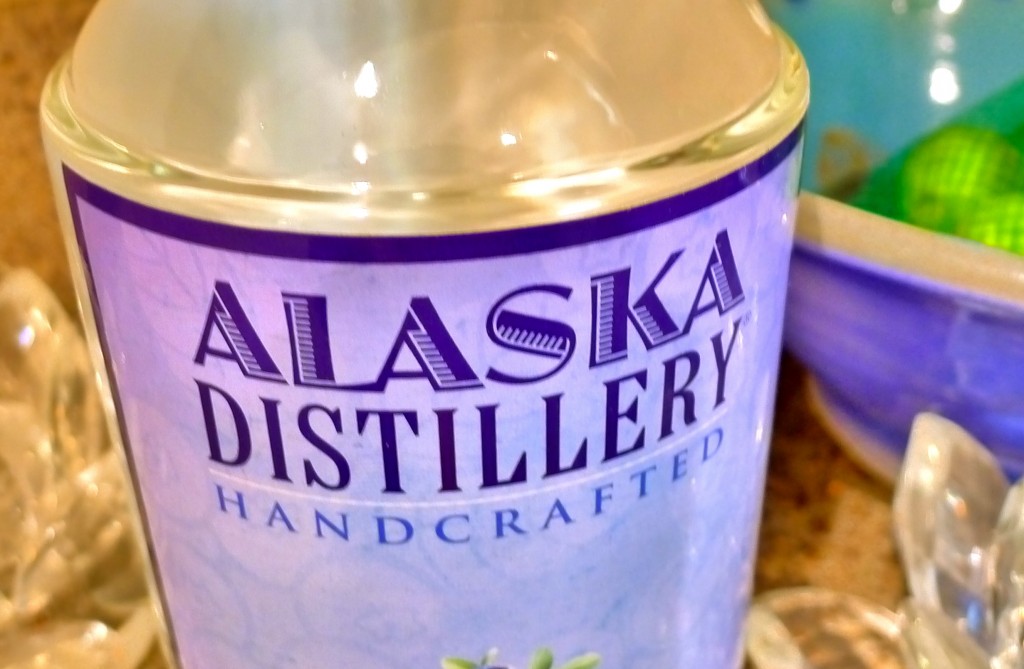 When I was younger and worked at Alaska Mountaineering and Hiking, my favorite magazine was Outside.  Over the years, I slowly stopped reading it in favor of fashion and shelter magazines (and now, I seldom buy magazines at all – I prefer blogs and websites these days. Plus, 16 ways to curl my hair and a quiz to find out if he thinks I'm THE ONE just aren't all that fascinating any more, although reading about DIY furniture rehab and how to pick the right shade of gray for your living room still make me inordinately happy) but recently it's worked its way back into my awareness.
Last year, the Nerland Agency, a firm known for their "brave:works," effective branding strategies, and award-winning ad campaigns, was selected as one of Outside's 30 best places to work in the United States, which I think reflects well on all of Anchorage.  If/when Outside ranks cities, I hope that we're #1!
And then last week, I read David Kushner's article about the Alaska Distillery, "The blind man making the worlds best glacial vodka," which was fascinating and made me feel like I was living a bit of the author's adventure and the glacial vodka making process.
Here's a how the article starts:
Smoked-salmon vodka is best served the Alaskan way. Take a houseful of drunken St. Patrick's Day revelers. Add a woman in a black dress dancing in a bearskin and a couple of ruddy guys back from a paragliding trip. Then drop a sliver of ruby red fish in your glass.
Doesn't that just grab you?  It sounds like such a random, fun party, and a great introduction to Alaska Distillery's smoked salmon flavored vodka.
And here's how Scott Lindquist, the aforementioned "blind man" is described:
In the quest to make—and sell—the perfect drink, no one is going further than Scott Lindquist of Alaska Distillery. To concoct his premium vodkas, he hunts down 300-pound icebergs on Prince William Sound, then taps their ancient waters to power mysterious blends that keep winning awards. David Kushner heads north to sail and sip with the intrepid craftsman.
Also awesome. I had no idea that the vodka was made with hand-harvest glacier water. Read the full article for even more awesome.*
Alaska Distillery is "…a small batch distillery located in the foothills of the Alaska Range, where we handcraft spirits with ultra-pure glacier water and the finest grains and ingredients." Its Permafrost Vodka was voted the #1 Potato Vodka in the United States (per the AK Distillery Facebook page).
I'm about as inexpert as you can get in this category, but I've enjoyed Permafrost Vodka in the Basil Crush at Bear's Tooth. In addition to the permafrost and smoked salmon (which is supposed to make a great Bloody Mary), you can also purchase blueberry, birch syrup, cranberry, fireweed, frostbite, honey, purgatory (hemp seeds), raspberry, rhubarb, and blackberry flavors.
The Beverage Testing Institute gives Permafrost Vodka a 96 (I'm guessing it's out of 100?; it's noted as "superlative") and describes it as:
Clear. Clean mild aromas of custard and creamy meringue follow through on a soft, supple entry to a dryish, glycerous medium body with incredible smoothness and hints of powdered sugar and wet river stones on the graceful, elegant finish. An exceptionally clean, seamless, and delicious vodka. Amazing!
Seeing Alaska business succeed on a national and international scale makes me so proud. The fun of reading about various Alaskan quirks in a magazine like Outside is just icing on the cake…or should I say, the sliver of salmon in the shot glass?
Congrats on being awesome, Alaska Distillery!
*If I'm overusing the term awesome, it's because I'm still enamored with Kait Reiley's plan to "make more awesome."  Not a bad goal for all of us.  Here's hoping she achieves her awesome – go support her Kickstarter campaign.  Only 15 days left!