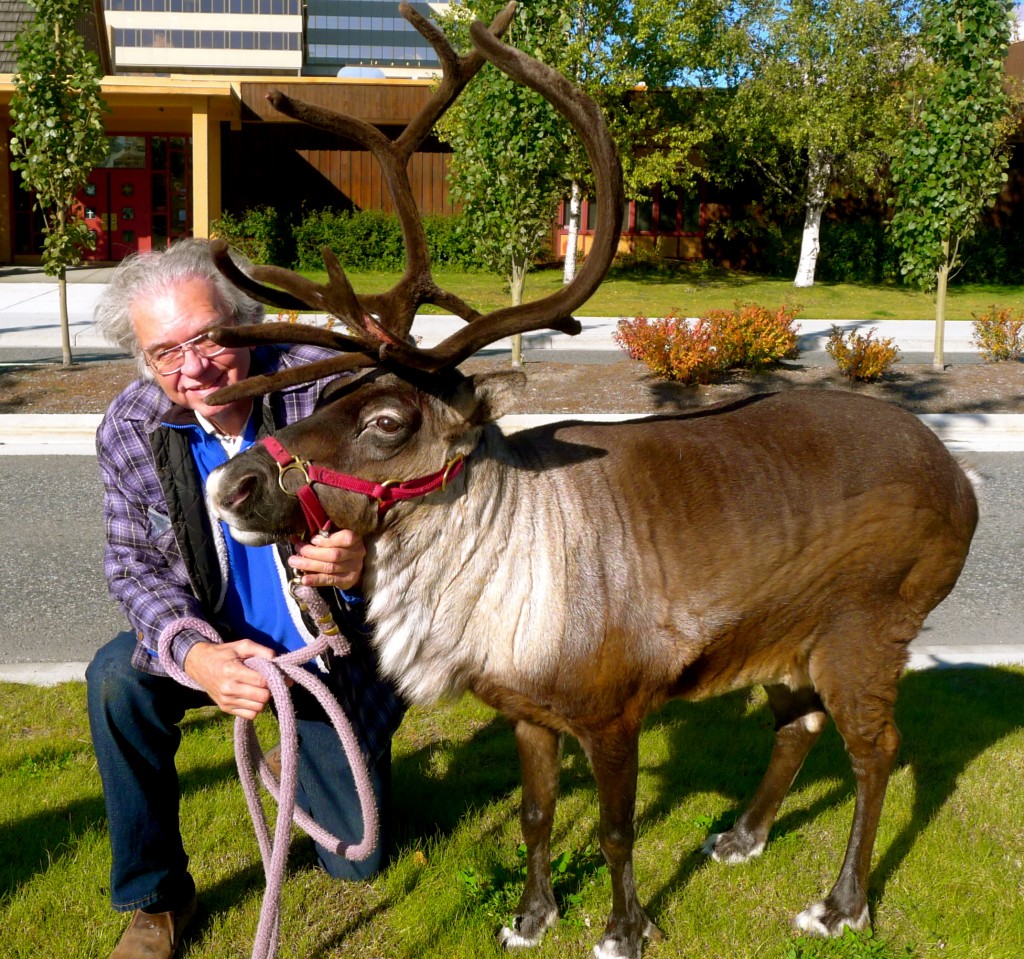 Last week, my husband and I went on a walk to check out the zombies (so random…but I really wanted to see them!).  We didn't get there in time; they must have decimated the west end of downtown and moved on to new victims before we got there.
However, we found something just as good, maybe better:  Star the Reindeer.
Like many Anchoragites (Anchoraginians? What to we call ourselves, anyway?) I grew up with the Stars (for those of you that don't know, there have been many Stars; I think we're on #6 – here's a history for you!) and always feel lucky when I get to see one.  Of course, since Star lives on the corner of 10th and I, it's pretty easy to catch a glimpse of her.
Despite my years of Star-gazing, I've never gotten as close as I did on our evening stroll down the Park Strip . Surrounded by her adoring public, she posed for photos and nibbled on grass.  We were so close I could have petted her.
Star is more of a celebrity than most (if not all) local personalities.  Of course, she has antlers, is furry, and there are songs written about her brethren, so she has a bit of an advantage, but still, no one else in town gets followed by a crowd of people hanging on her every move, snapping photos paparazzi style, and desperately wanting to touch her fur!
I so love reindeer – I hope to run with them at Fur Rondy, visit them at the reindeer farm at Christmas, and of course, eat them (I feel bad writing that, but reindeer dogs are so tasty!).
Have you ever met Star?