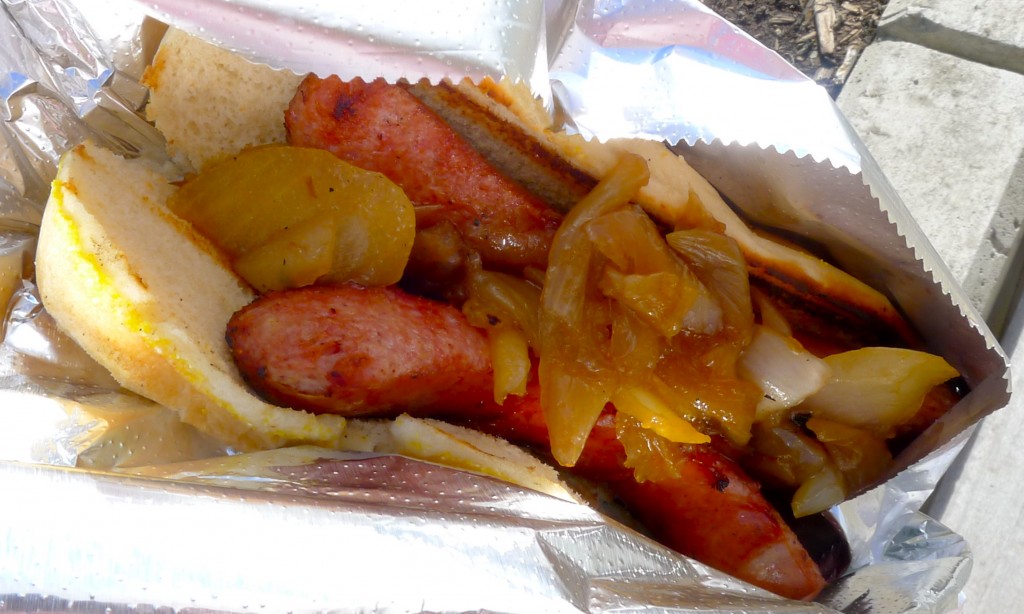 I love reading local bloggers – it's so interesting to peek into someone else's version of Anchorage.  One of the blogs I really enjoy is Alaska Bites by Rebecca Palsha of KTUU Channel 2.
Her posts are straightforward and simple, and never fail to make me hungry.  Not only that, I find her writing Hemingway-esque (one of my favorite authors):
Hemingway:
"I drank a bottle of wine for company. It was Chateau Margaux. It was pleasant to be drinking slowly and to be tasting the wine and to be drinking alone. A bottle of wine was good company." From The Sun Also Rises, 1926
Palsha:
"I bit into the hot dog, that moments ago had been sitting on a fiery grill. The hot dog was overloaded with layers of crisp sauerkraut, cheese and onions sautéed in Coca-Cola. I licked the spicy mustard from my lips. It only took a few minutes to finish eating, but I as I sat there I couldn't help but wished this moment, and summer, would last a little longer." From Alaska Bites, Slowing Down… For a Moment, 2011
See what I mean?
It's 10:38 PM on a Monday, and I have the strangest craving for wine and a hot dog. Anyone know what kind of wine goes with reindeer dogs?