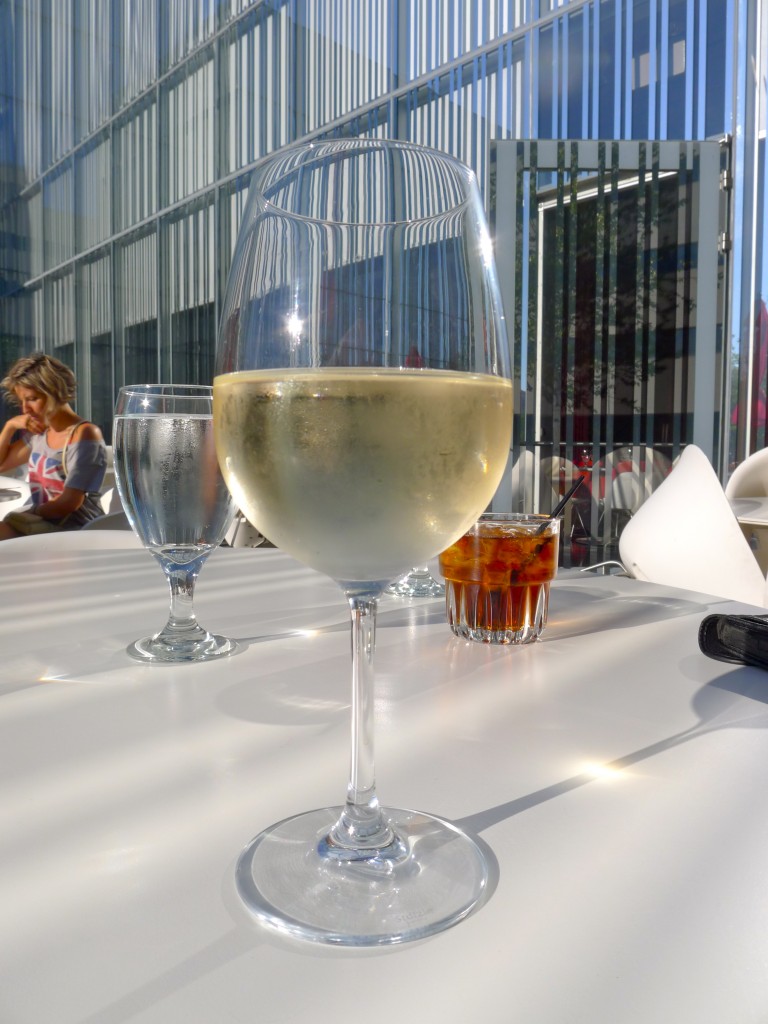 Anchorage sometimes lacks for great outdoor dining space (and other times, like tonight, we lack for great weather for outdoor dining).  The Muse at the Anchorage Museum gives you both options (as in, the dining is always good, and if the weather isn't, you can dash inside).
We've spend some of our happiest evenings this summer on the Muse patio, drinking wine, people watching, and enjoying the birch trees lining the commons.  Also, they let us bring Grover!
As for food, they serve an amazing scallop dish with some sort of decadent lemongrass and lime sauce, salmon with strawberries and blueberries, and a fruit and nut salad that is quite tasty.  More importantly, their melitzano is some of the best I've had.  Top off your evening with a cappucino, and – perfecto!
Have you visited the Muse this summer?  What's your favorite dish?