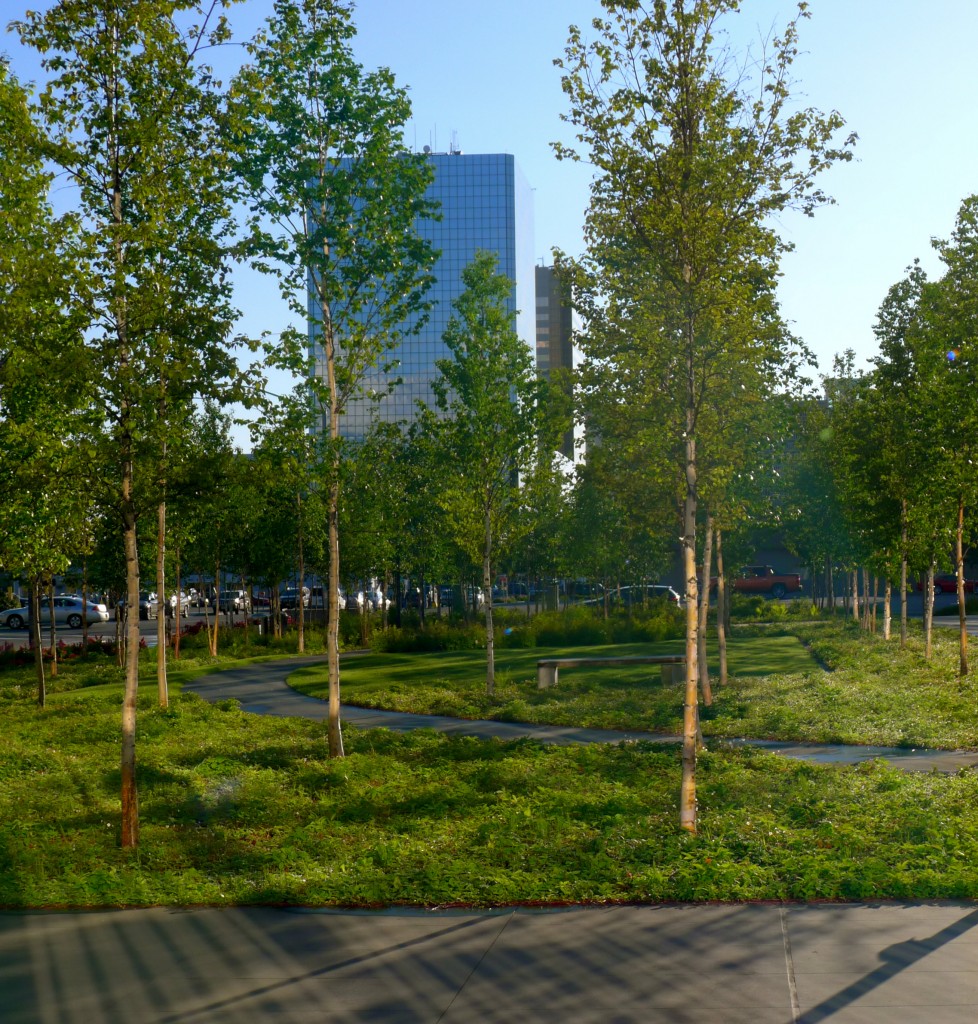 One of my places to linger this summer is the commons at the Anchorage museum.
I paid close attention to the redesign, and loved the ideas for the common space (designed by Charles Anderson) – I remember that at one point it had a water feature that was supposed to turn into a skating rink during the winter, but it must have been dropped at some point, probably due to practicality or budget.  As it is, the large grassy expanse where the water would have been is a wonderful place to play or relax.
A trail winds through the trees and landscaping, and is a nice curvy counterpoint to the rigid grid of downtown blocks and the rectangular mass of the museum expansion.
Although the space is edged with vibrant flowers, the birch trees are the real stunners – they lend a sense of peace and stillness to the park.  It's like an oasis of green and calm in the midst of busy downtown streets.
Have you visited the museum commons yet?