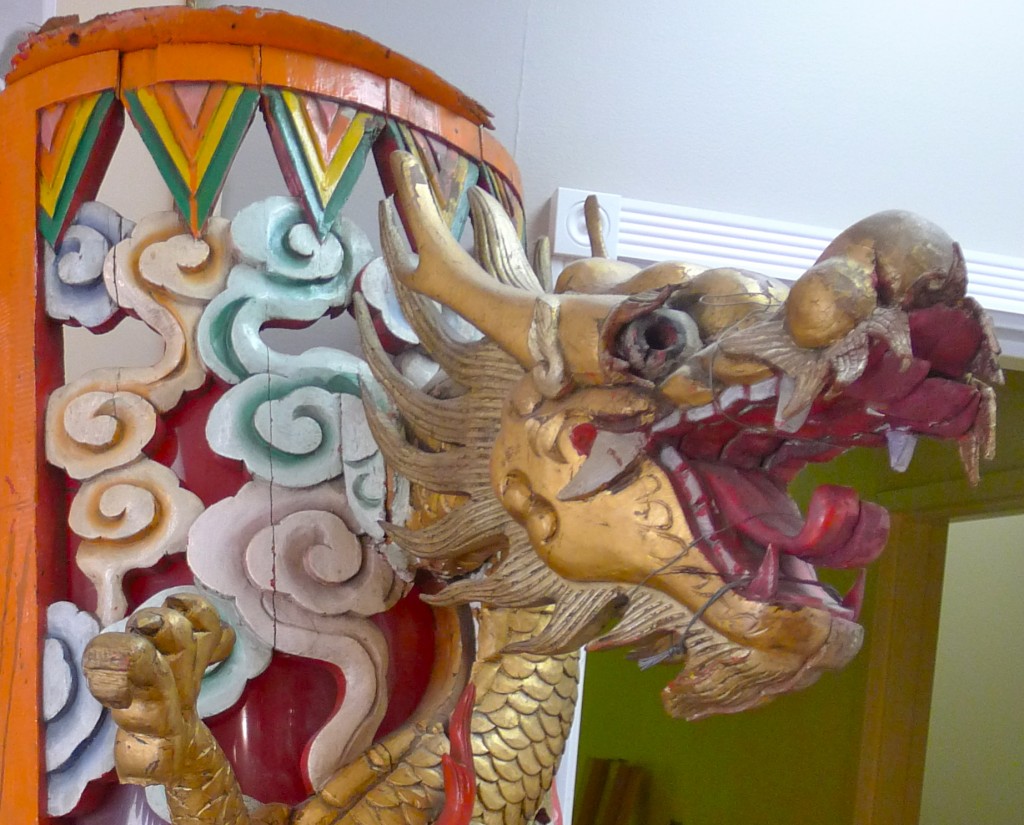 Second Run is having a sale, and it's great!  I fell in love with multiple home furnishings, including a pair of Tiffany style lamps, and art deco brass and glass coffee table, some oil landscapes, a little dog named Gizmo, and multiple gold framed mirrors.  But this crazy dragon stole my heart.  It used to grace a restaurant, but now it's for sale at Second Run.  I long for this dragon to come home with me – it would be so cool in a dim corner of a house, lurking to startle unsuspecting guests, or even better, paired with some sort of over the top, glitzy glam vanity/dressing room.
Somehow I don't think I can convince my husband that we need a dragon though, especially when we're still shopping for a kitchen table (and the talented Kate Collins would get a "fug or fab?" email for sure).
A girl can dream though, right?