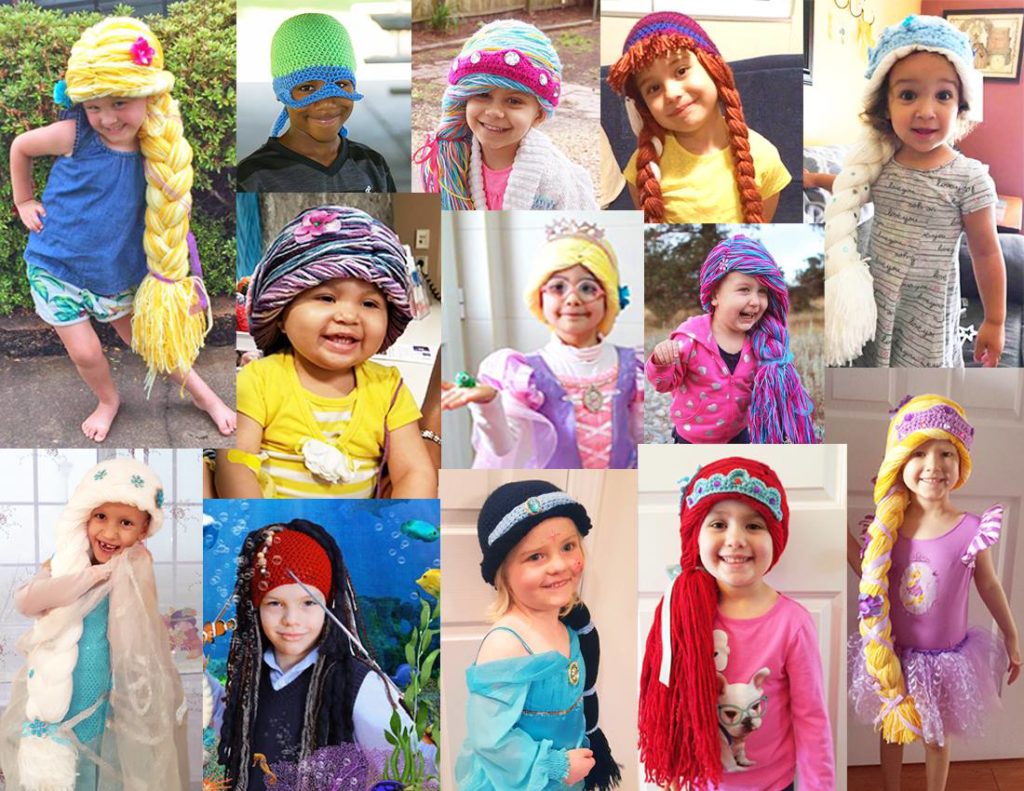 Have you heard of the Magic Yarn Project?
It's a nonprofit that relies on volunteers to create yarn wigs for children going through chemotherapy, which often leaves young scalps too sensitive for traditional wigs. The yarn wigs are "comfy, soft, and warm, and invite children back to the world of play and daydreaming." So far, 3,747 wigs and superhero beanies have been delivered to kids in 28 countries and the demand for magic wigs grows daily; every year, roughly 83,000 young girls, ages 2-10, are diagnosed with cancer (5,000 in the US).
I first learned about the Magic Yarn Project on Pearls on a String, but it's also been featured in Oprah magazine, the Today Show, and on hundreds of local news stations worldwide. I was thrilled when my dad told me that the Magic Yarn Project was founded by two Alaska women, Holly and Bree, right here in Anchorage!
Here's their story:
If you're interested in getting involved, Holly and Bree are hosting their annual fundraiser on September 23 at Kincaid Park Chalet for Pediatric Cancer Awareness Month: "we are going GOLD with a sparkly party to create over 150 princess and pirate wigs to send to little cancer fighters across the globe and to raise funds to keep The Magic Yarn Project creating magic for children worldwide."
Attendees can help make wigs, bid on silent auction items, and enjoy refreshments from "Sweetie Pie Fried Pies," "Sweet Caribou," "Black Cup," and more.
Here's the tentative schedule:
10:00 ~ Workshop & Silent Auction Opens
11:30 ~ Brunch Begins
12:30 ~ Short Magic Yarn Project Presentation
2:00 ~ Brunch Ends & Silent Auction Closes
3:00 ~ Workshop Draws to a Close
More info:
Average time to complete a wig is two hours
Suggested donation for attending the workshop: $10
Admittance into the Tiara Tavern: $50
100% of proceeds go to creating and shipping more wigs to children around the world
As Holly says in the video, you can't do everything, but you can do something… so if you can't make the event in person, please consider supporting through Go Fund Me or making wigs yourself (tutorials here).
Holly and Bree, thanks for all good you're sending out into the world.
Photo courtesy of the Magic Yarn Project.