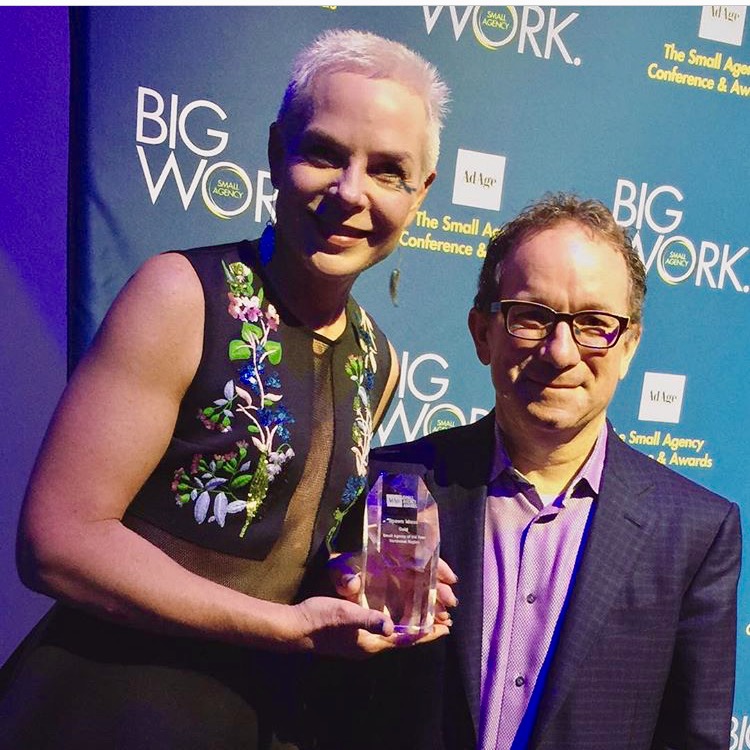 Spawn Ideas, an Anchorage-based firm, won gold for the Northwest Region Small Agency of the Year at the 2017 Ad Age Small Agency Awards in Nashville last week!
I'm a long time fan, dating back to when they worked on the Big.Wild. Life. brand for Anchorage. Also, Outside Magazine has chosen them as one of their 100 Best Places to Work list five years in a row, which is pretty darn impressive. One of the things that makes them special is that they continue to stay fresh and diversify their offerings.
"Evolution is a big part of our vision and culture and I couldn't be more excited about the entrepreneurship shown by our employee owners," said Spawn President and CEO Karen King. "In the past year alone, we've added a new design thinking practice called Hooligan and a subsidiary company, Bore Tide One Source, which offers discounted printing and promotional services. We are growing and changing for the benefit of our existing clients and for new prospects who want a fresh approach to traditional advertising."
I love seeing corporate innovation at work in Alaska! If you're interested in checking out Hooligan, they'll be offering a "Design Thinking" session for 2017 Alaska Startup Week on Wednesday, July 26 at Spawn Ideas, 510 L Street, Suite 100, 3:00 PM-5:00 PM (and it's free!).