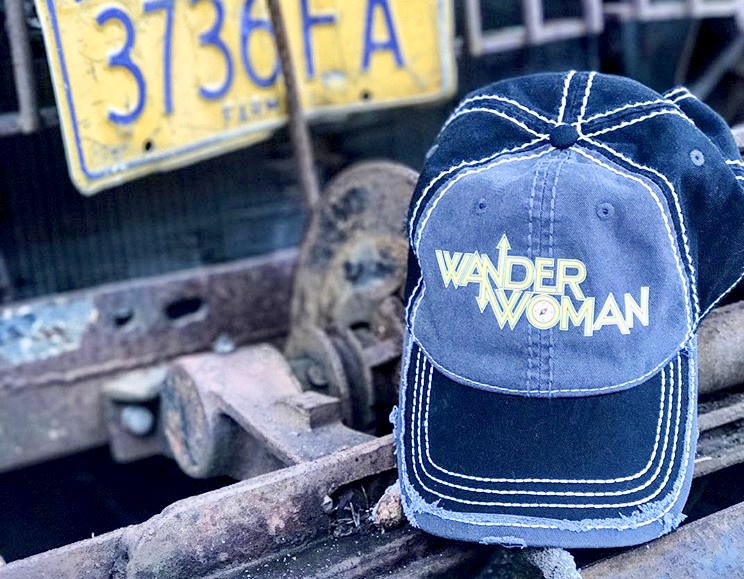 Has anyone else noticed a rise in opportunities to discover female adventurers? Between blogs like Dirtbag Darling, Instagrams like alisontravels, companies like Wylder Goods, and organizations the Outdoor Women's Alliance there's a wealth of inspirational content for women who value a life lived outside. A new local creation in this realm is Wander Woman, by Claimjumper AK.
Many Alaskans know Claimjumper AK for the company's silk scarves and ties featuring the shape of our state, or for the line of "AKtive" wear. Although the aforementioned products are popular, I think that founder Joel Loosli's latest creation is his best: Wander Woman.
Joel says, "Like you, I know lots of spirited, confident, and fearless women here in Alaska that absolutely love to get outside and imbibe in all this amazing state has to offer. Their adventurous nature is inspiring to many. Why not then come up with a persona that embodies all of those admirable qualities?"
He has big plans for his new character, hoping to share "Wander Woman" stories that empower women and promote being active and the outdoors. And maybe launch a clothing line, too. For now, hats and patches are available via the Claimjumper AK online shop.
Wherever she wanders to, she'll be an inspiration. Cheers to all the wander women I know – keep exploring, adventuring, pushing yourselves, and celebrating our beautiful world