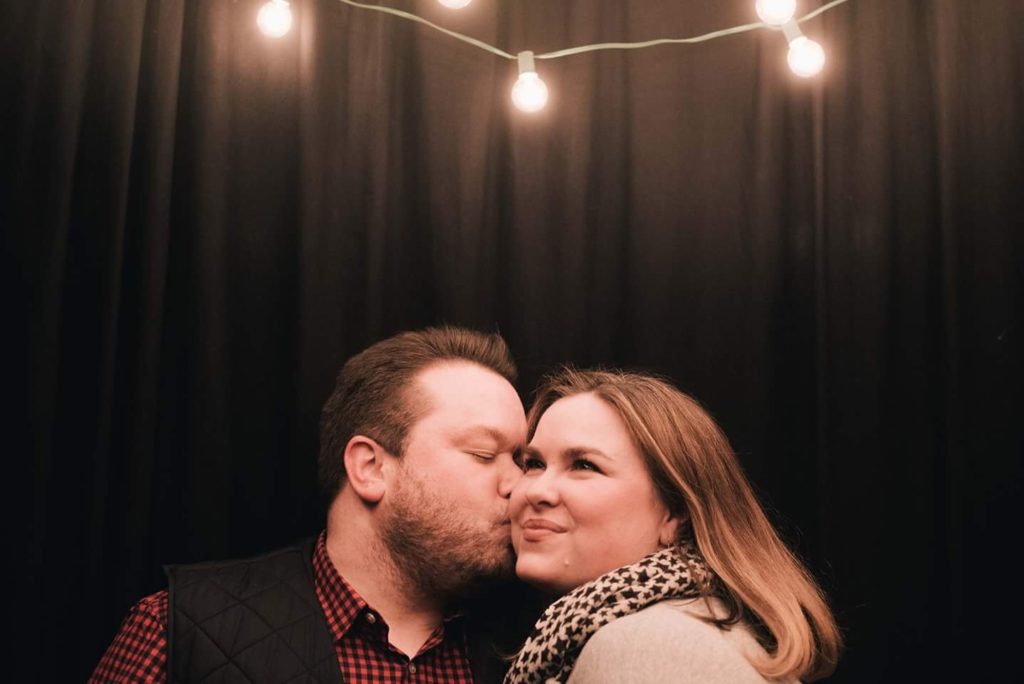 Five+ years ago my husband and I said "I do." Our wedding was ridiculously fun and involved a lot of DIY (my maid of honor and her family actually BUILT US A WEDDING WALL complete with photos of our parents and grandparents on their wedding days and my mom made my wedding skirt) and pitching in by family and friends. Of course, plenty of wedding vendors were part of the day as well (favorites were Riza Brown and Josh Martinez, then of Chugach Peaks Photography) and I was lucky to find them (and would choose them 96,797,098,908 times over) during a time when Anchorage event planning felt fairly dated.
Since then, our local wedding scene has exploded with new wedding vendors, offering couples a seemingly endless array of options to create special occasions that effortlessly emphasize their personalities. On February 14, many of them displayed their talents at the Alaska Wedding Collective, an event offering interactive "action stations" to provide a truly special experience for attendees. Although my marrying days are long behind me I enjoyed every moment, probably because the evening felt more like a fun party than a wedding show.
The Williwaw Social Hall was set up so that you could follow along the stages of a wedding day, from getting glam and decorating to walking down the aisle and dancing the night away. Check out this dreamy promo video by Lauren Roberts for a glimpse and keep reading – I tried to follow the experience in the photos below.
Guests were welcomed by this beautiful hand-lettered sign by Tanya Val of That Feeling – her work was featured throughout the venue and I have never wished for beautiful handwriting as much as I did that evening. She occasionally offers classes and I'm definitely signing up!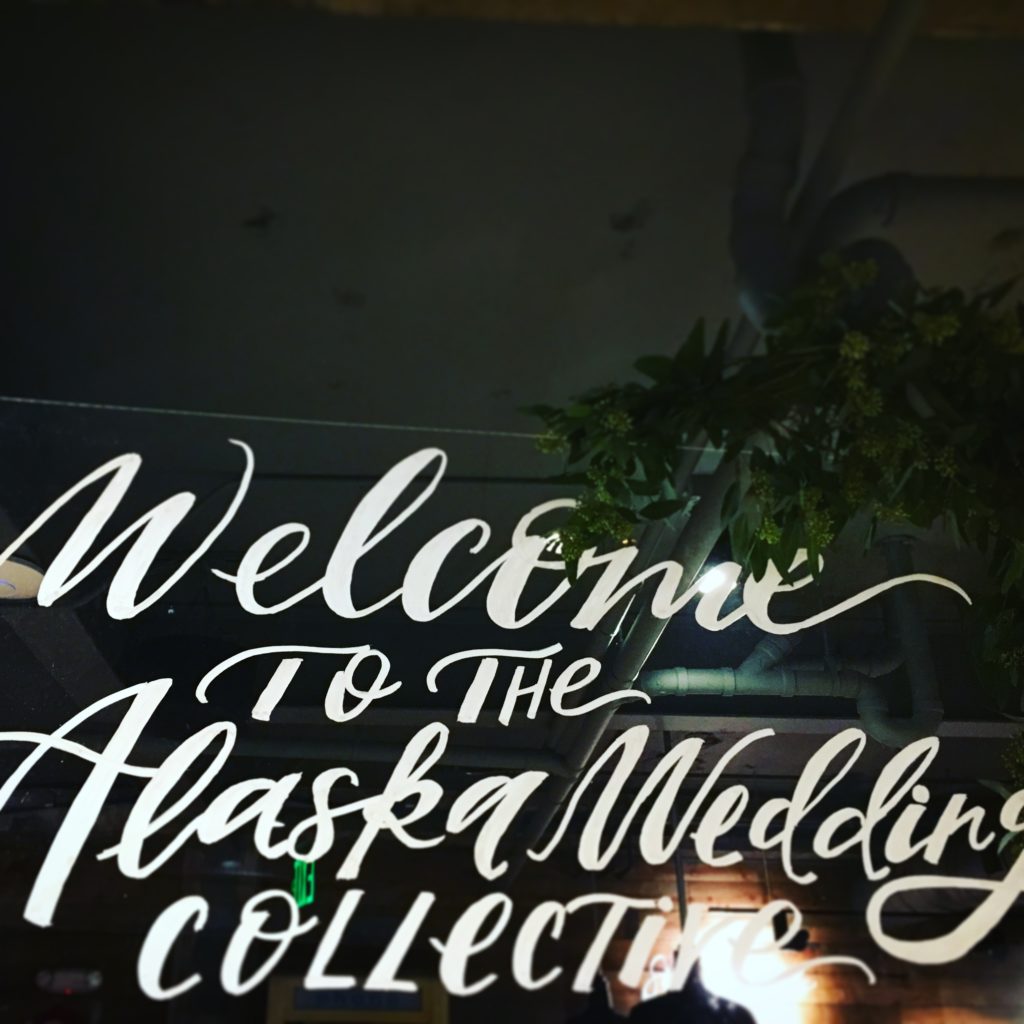 Mary Alice of Ebb & Flow Hair Boutique was part of the braid bar and although I longed for a braid of my own the line was soooo loooong; I contented myself with admiring other people's beautiful braids instead. A bit about Mary Alice: she loves to travel and learn about different cultures' approach to hair care and beauty, and then bring her new knowledge back to AK. Any time she does my hair or makeup is a treat.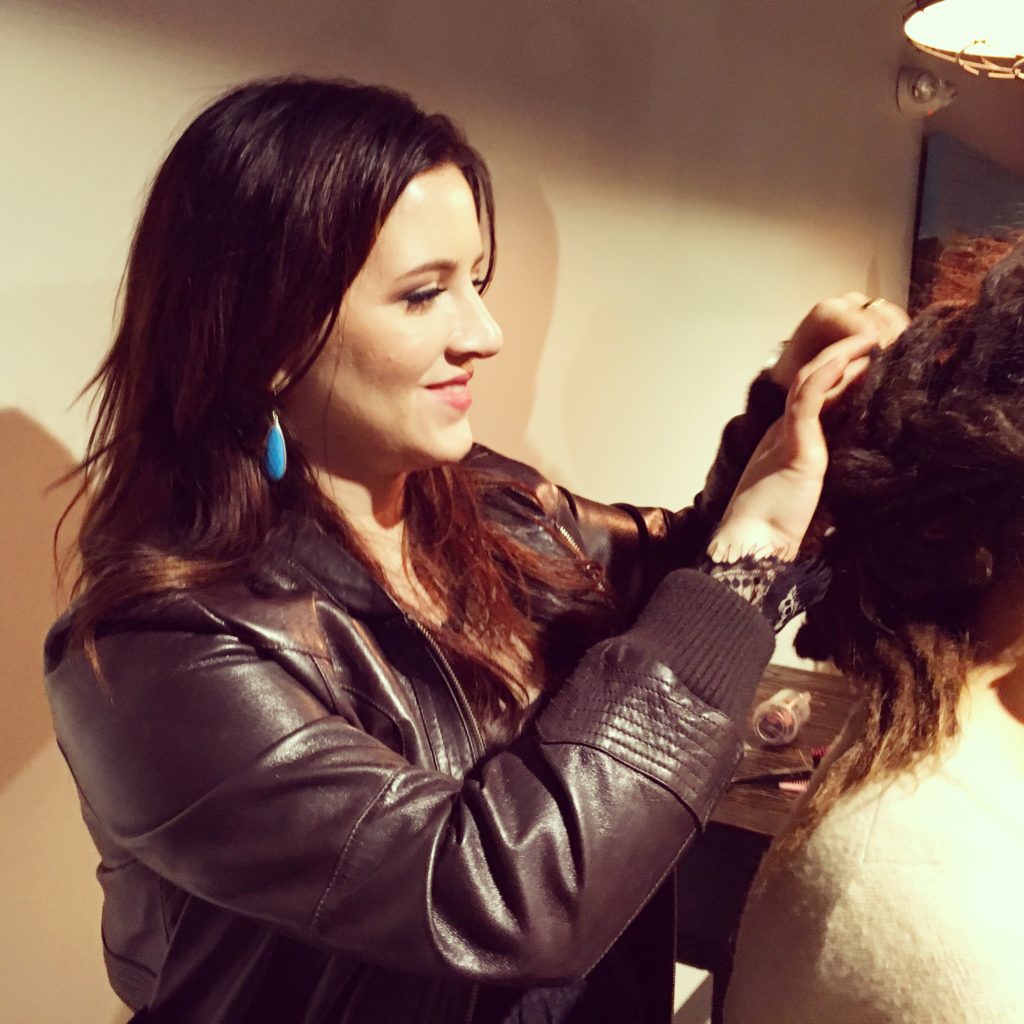 Here's another favorite: Colleen of Glow Beauty and Health. She gave me the perfect red lip and is my new go-to for well groomed eyebrows. I love her approach to holistic beauty, wholesome living, and graceful aging. She's also an incredible stylist and makeup artist, and just recently collaborated with our newly crowned Miss Alaska!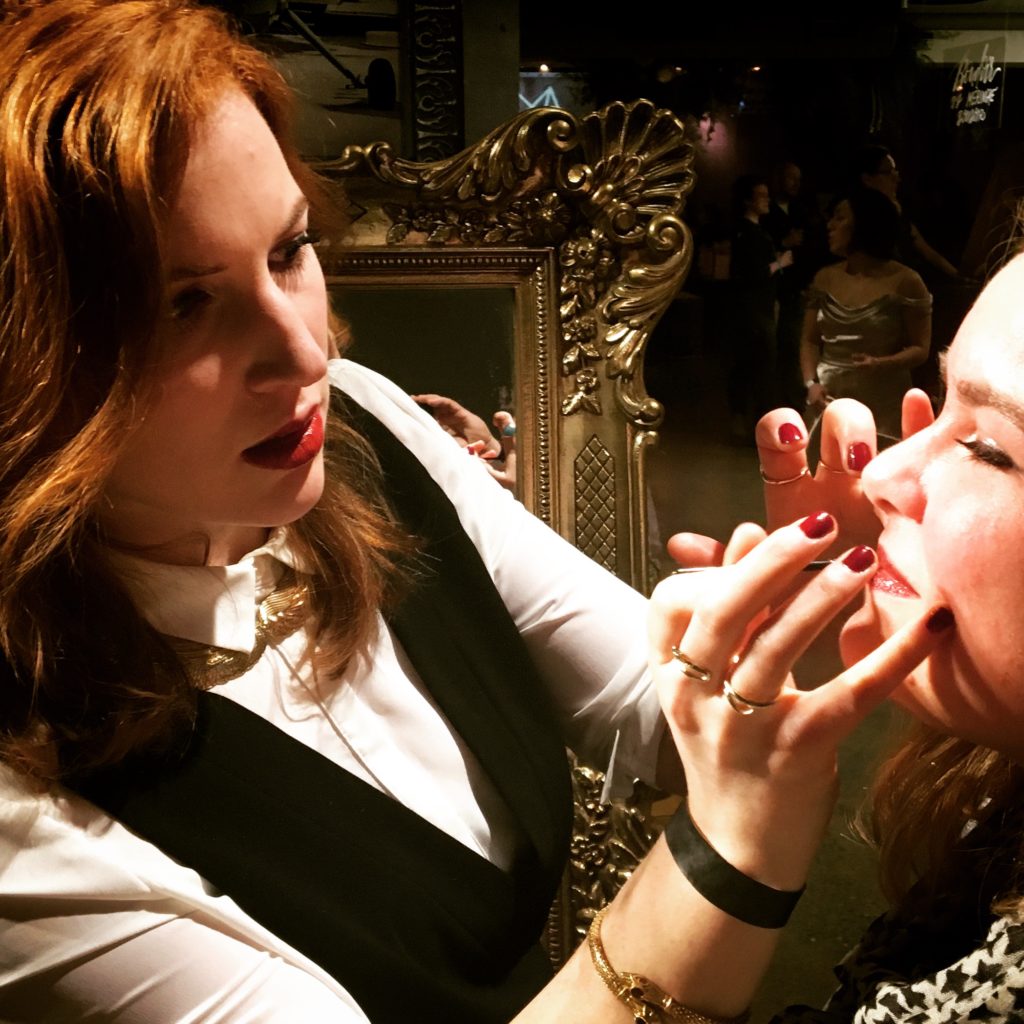 Cory Leicester of the Blue Central Speakeasy at Williwaw is one of my favorite bartenders in town. He's incredibly knowledgeable about his craft and is very patient with certain people (ahem…me) asking question after question about spirits and cocktails and random things like shrubs.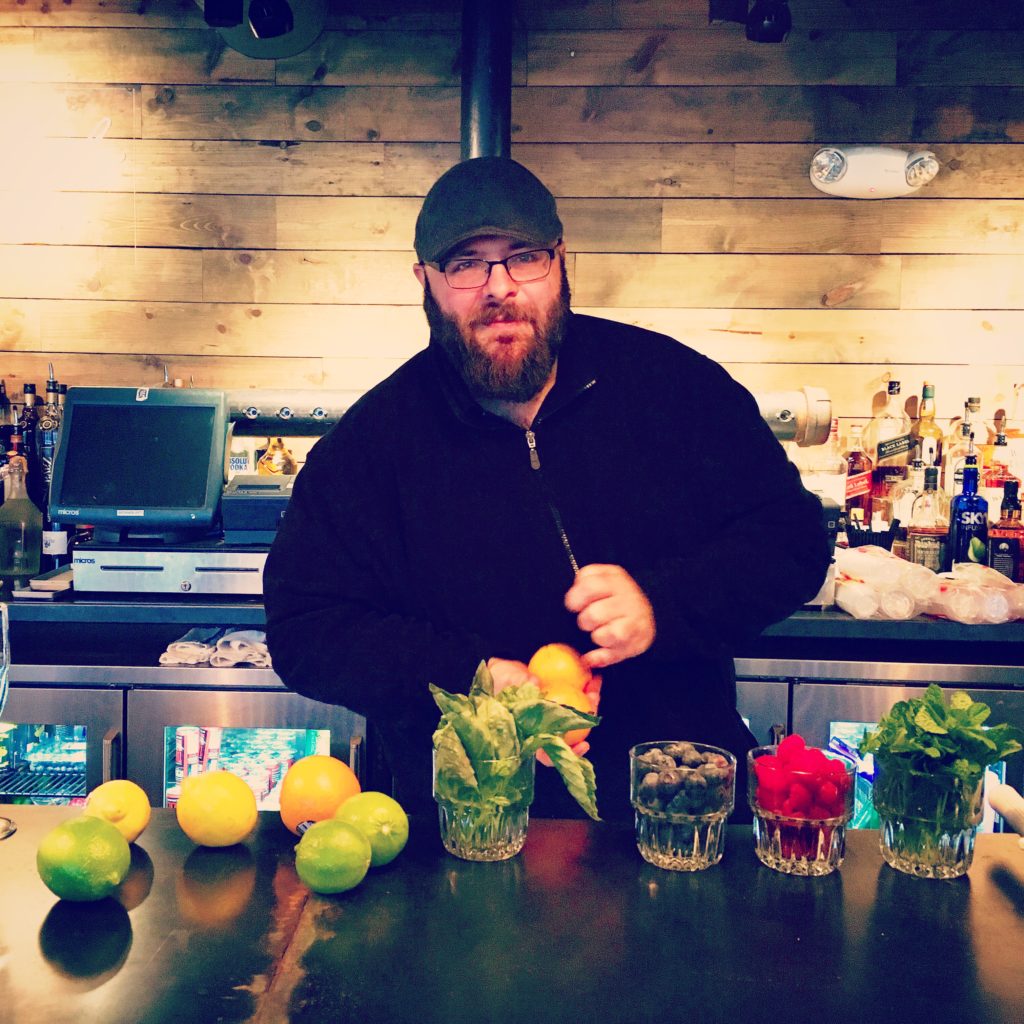 That Feeling also offered a Boutonnier Bar…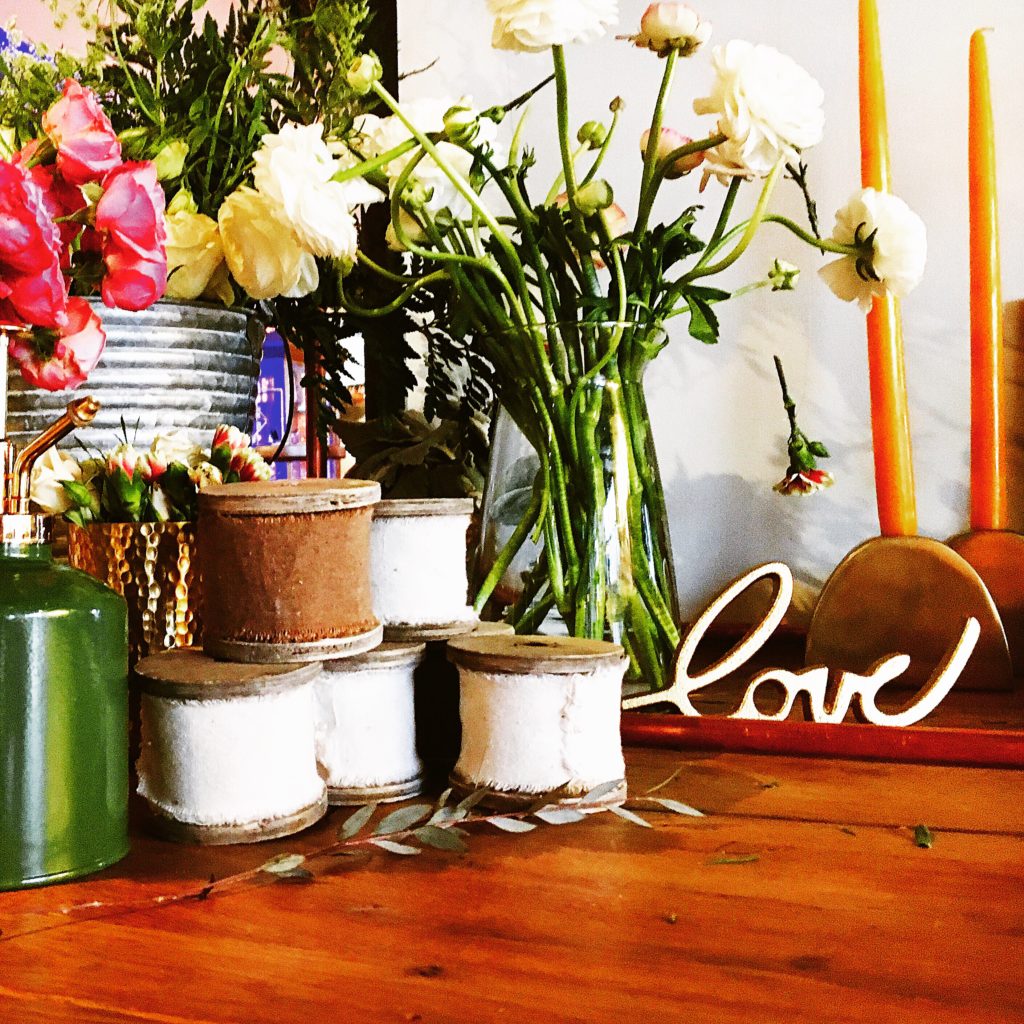 This incredible tablescape was by Rebecca of La Boum Events. It made me want to put on a fancy dress and throw an over the top dinner party…you know, the ones where you talk and laugh and drink into the wee hours of the morning and don't want it to end even when you're practically falling asleep over the remains of your feast.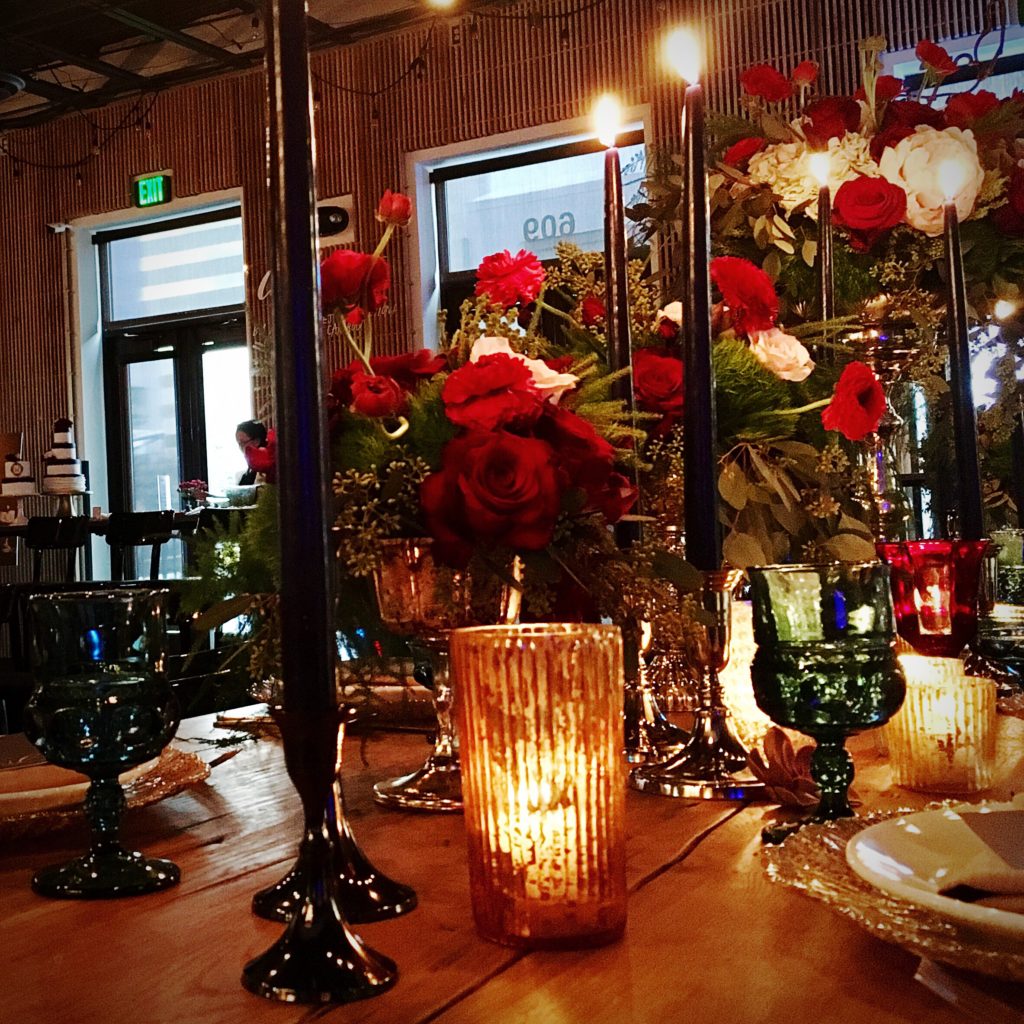 Ardy Cakes offered a little something sweet to snack on: this mini cupcake was lemon with champagne frosting and pink sprinkles. Fun fact: Ardy was a teacher when I was in high school. Somehow she hasn't aged a bit and is as radiant and joyful as ever.
Erica Rose* is a photographer I've admired from afar for YEARS. She's so so SO talented. A mutual friend recently introduced us, and it's been so much fun getting to know her a bit. She set up this photo station, complete with hanging lights, a sequin curtain, sparkly confetti, and a Polaroid printer. I could have happily spent my entire night watching her work, basking in the golden glow and happy smiles.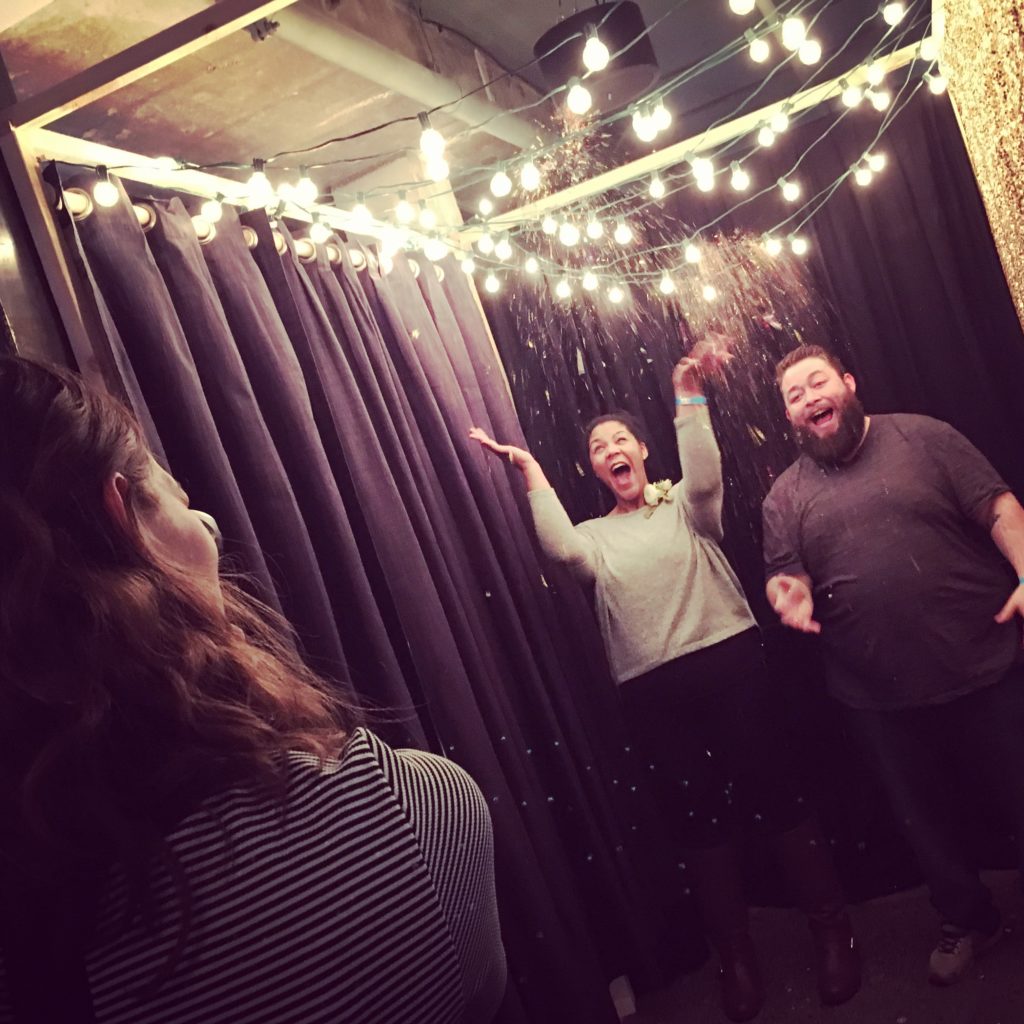 This bartender is super sweet and always rocks perfectly themed outfits for whatever party is happening at Williwaw. And speaking of Williwaw…. it's a great venue. I've been to wide range of events there, from lectures and documentaries to video dance parties and live music, and it works for each one. Such a wonderful place to gather and I already have so many memories there – I can't believe it's only been part of the downtown scene for a couple of years.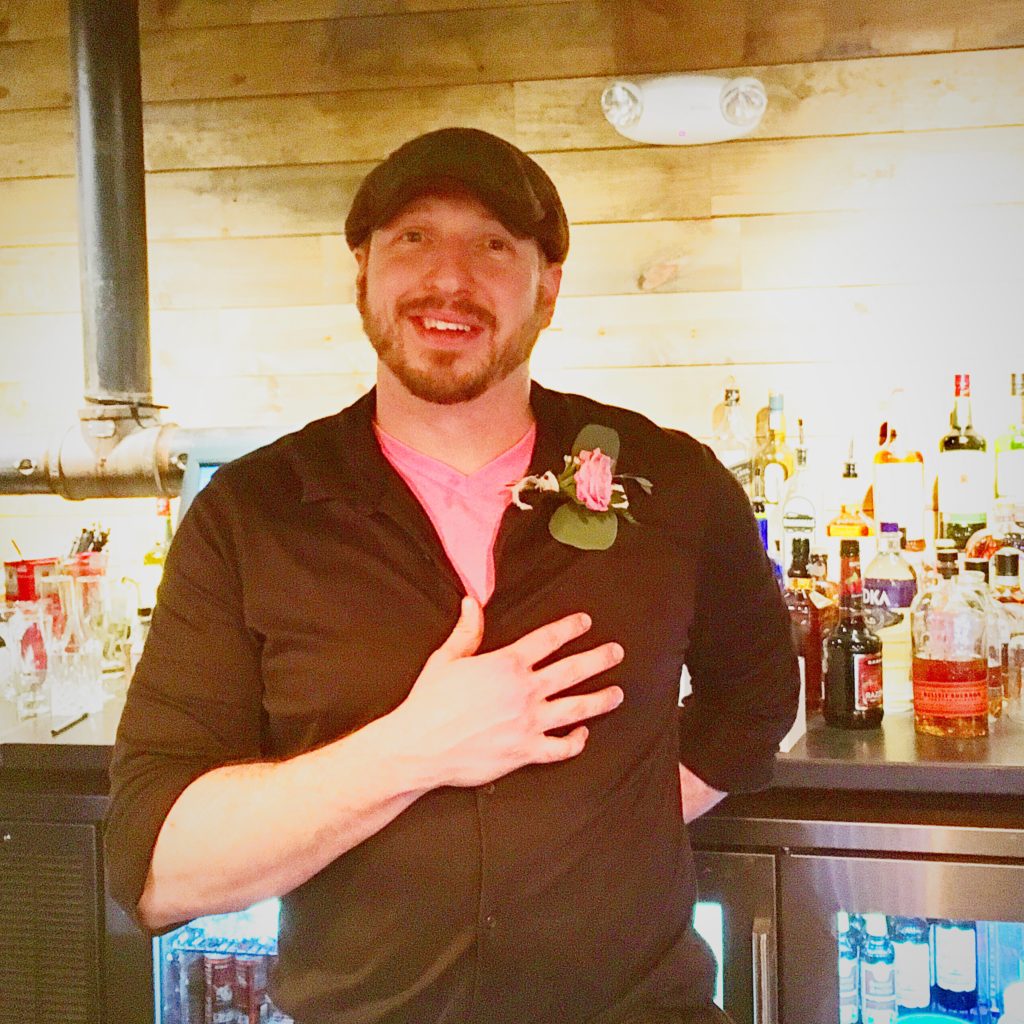 I didn't get pictures of all the style moments due to a frozen iPhone (argh!); however the fashion shows included wedding dresses from Fabulous Frocks Bridal, makeup by The Beauty Room and Pizzaz & Polish, lingerie by About Face, menswear by The Mercantile, and women's casual wear by Wild Fox. Here are a few of the looks: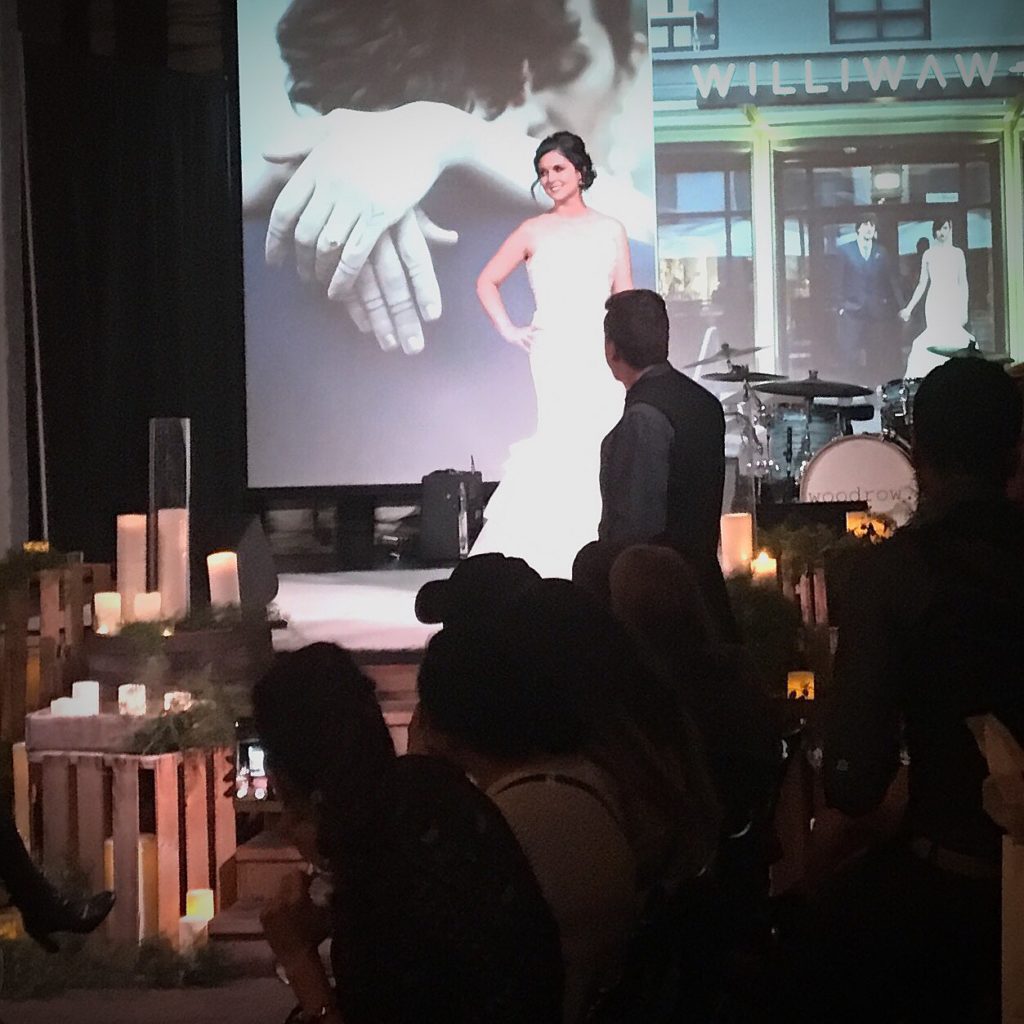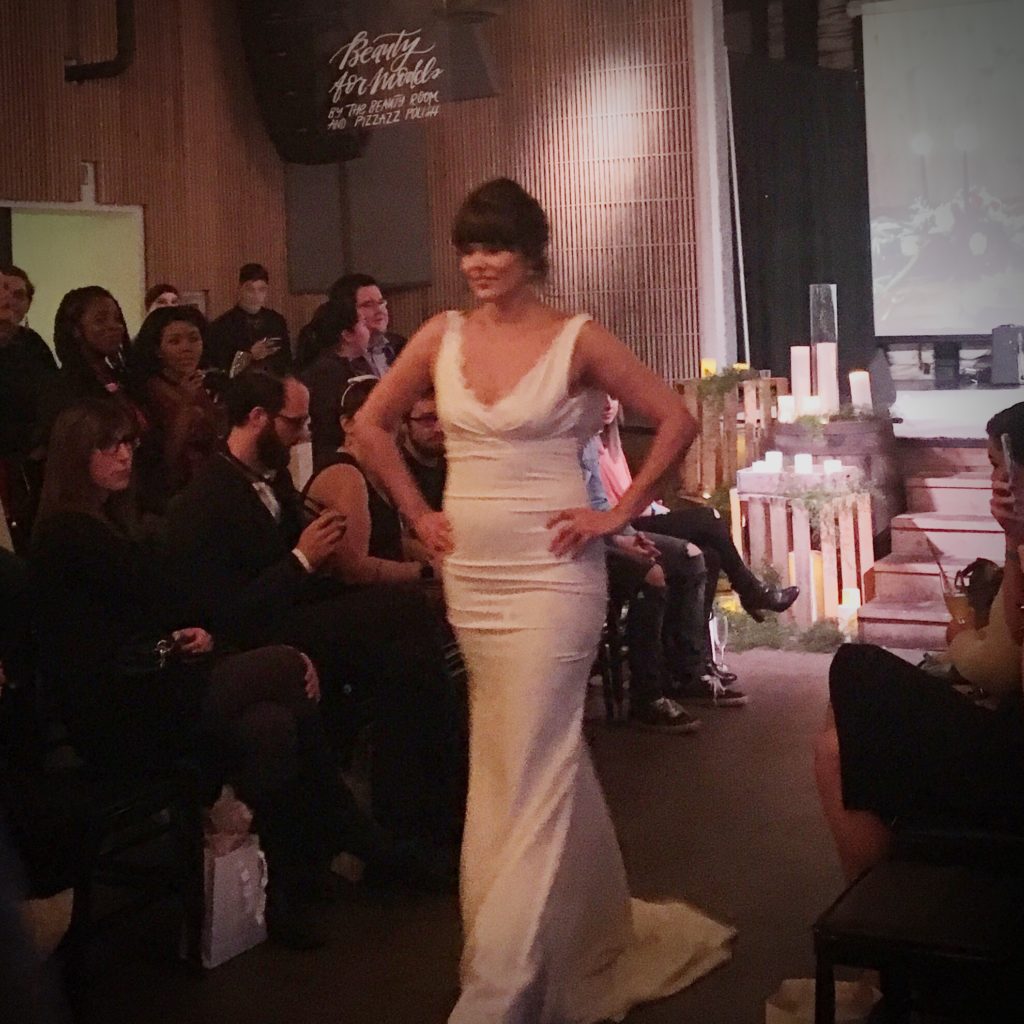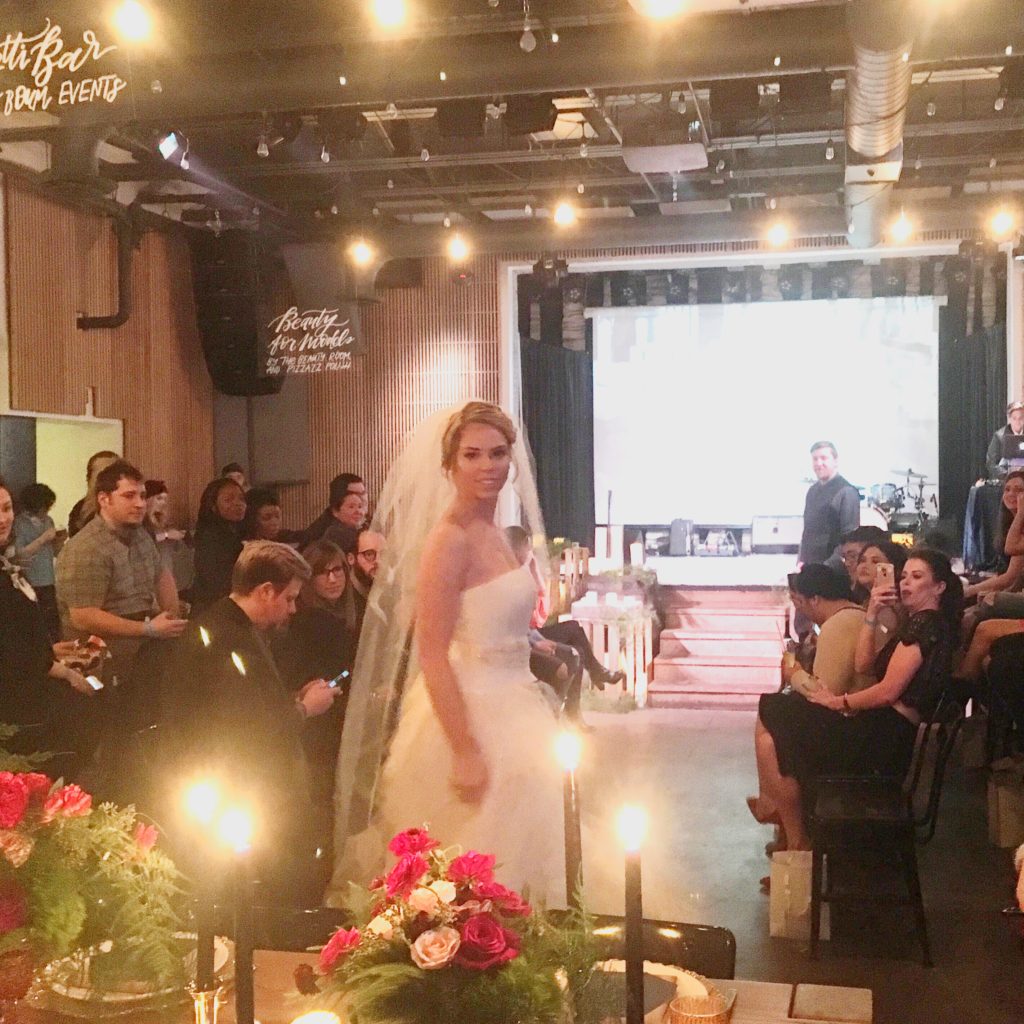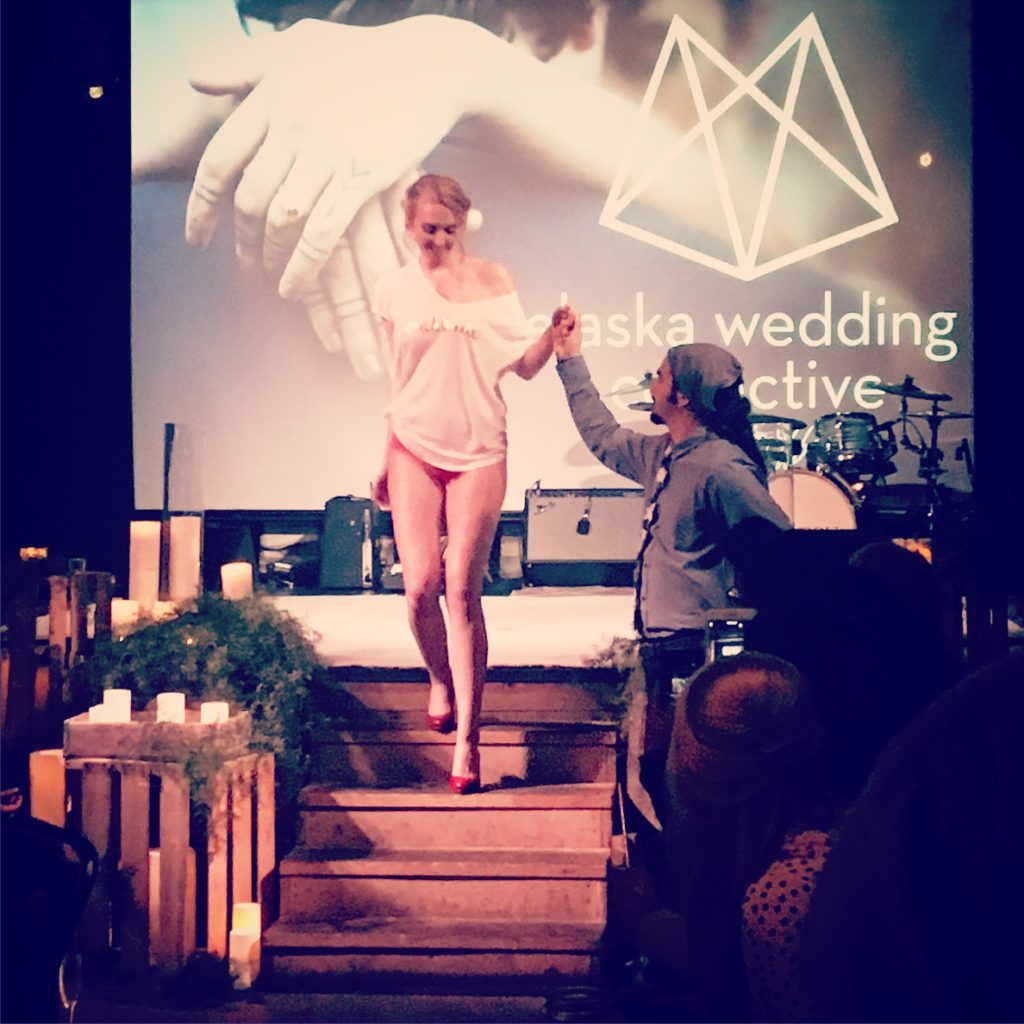 These three are part of the team who made it all happen, working hard while having fun! Elisa Ivers of Merengue Boudoir and Portrait Couture (she's in the middle) is another supremely talented photographer; she focuses on intimate and maternity photography. Check out her work, it's spectacular. And Rebecca (on the right) created that gorgeous tablescape.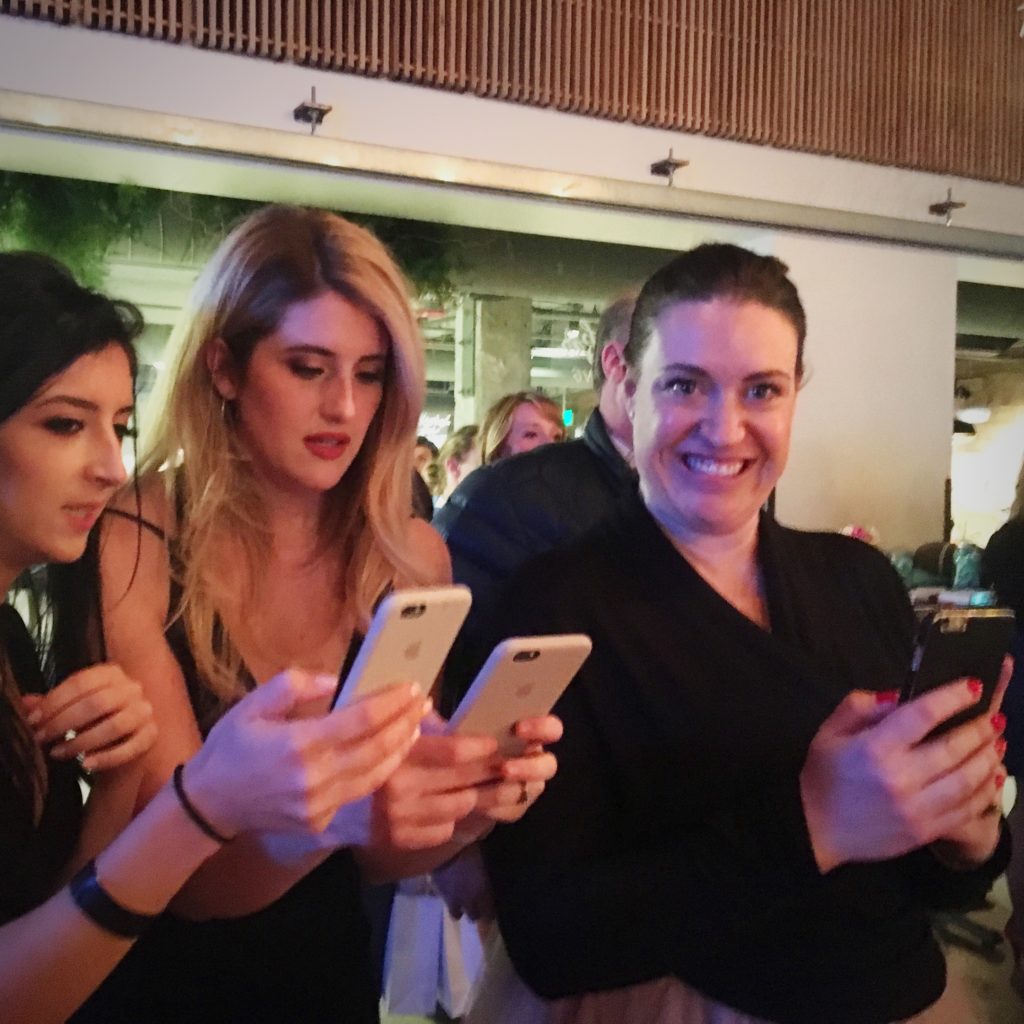 Woodrow rocked the party with live music. From original songs to covers of Kings of Leon and Tom Petty, their energy was high and it was impossible not to dance…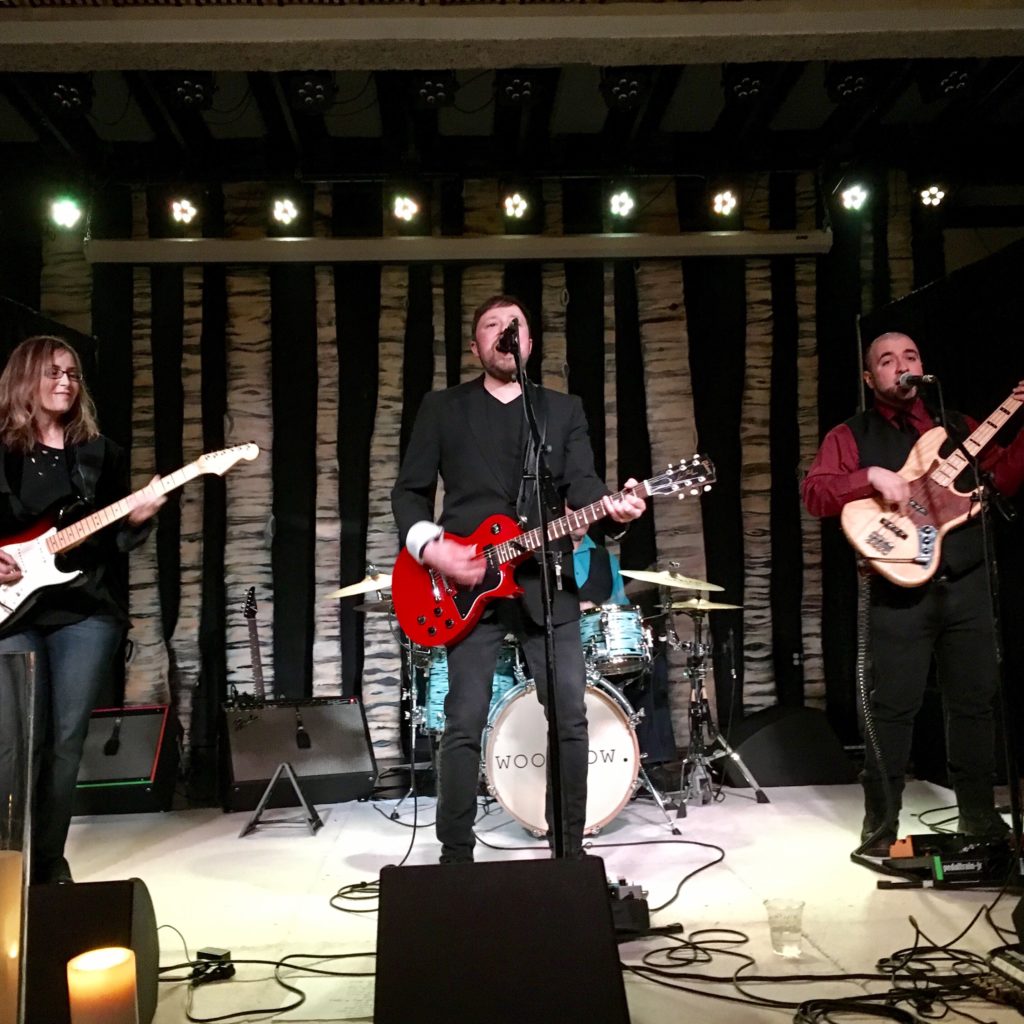 A perfectly swoon-worthy moment ended the evening…this couple had some serious dance moves!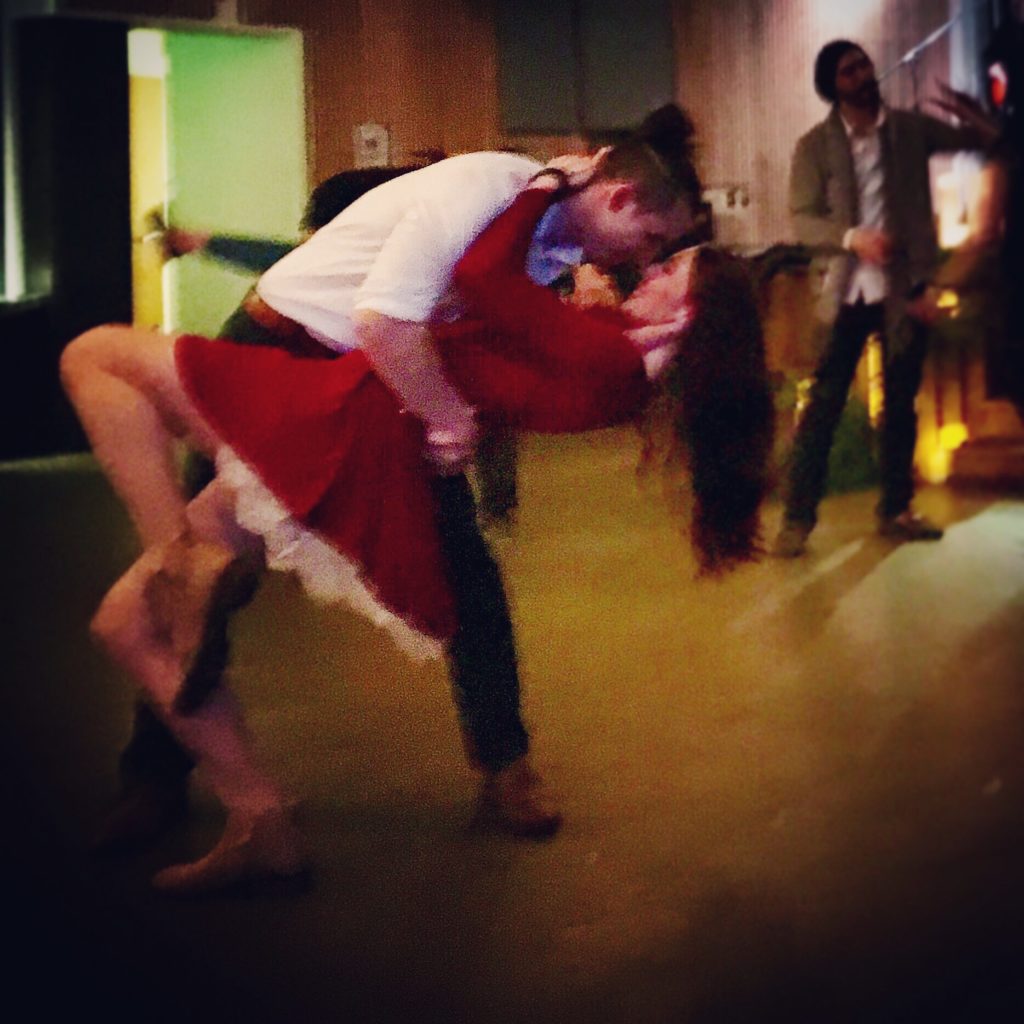 Anchorage is home to so many creative people and it was so much fun to see them displaying their talent. Our small business community is strong… let's all show some local love and support them whenever we can, whether it's a full on event or just buying a pair of shoes. And maybe, just maybe, if we're especially lucky, they'll throw another equally gorgeous party next year!
*Lead photo by Erica Rose.