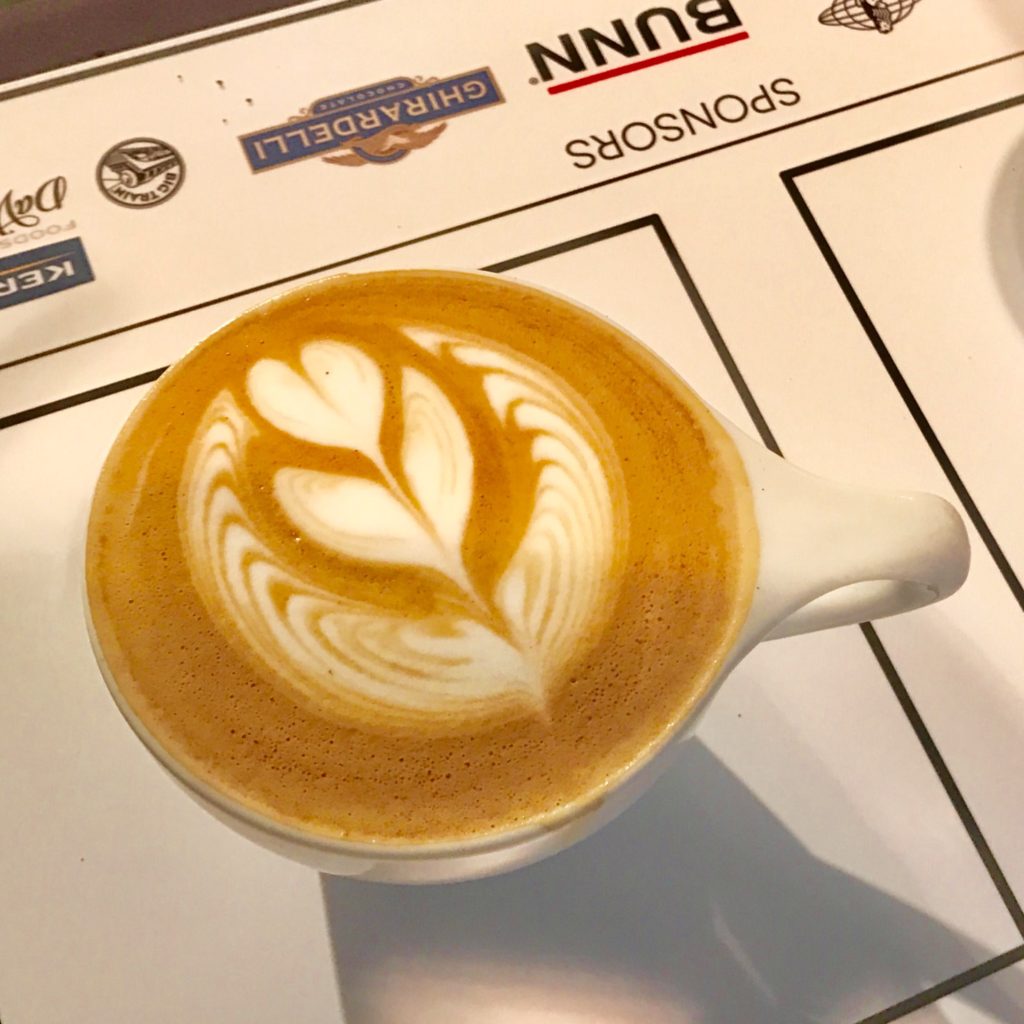 Judging a latte art competition was not on my life list…because I don't have one. But if I DID, it would have been. And I would have crossed it off as complete last Saturday night after the Alaska Barista Cup, which was one of the most surprising, joyful events I've been to in a long time.
Sponsored by Black Cup, BUNN, Ghirardelli Chocolate Company, La Marzocco USA, and DaVinci Gourmet the Cup is the Alaska coffee industry's most significant event. Baristas from across the state competed in the latte art contest and Triangulation cupping (identifying coffees from around the world) to score cash, prizes, and most of all, the prestige of being the best. Despite the competitive nature of the evening, the participants were friendly and supportive of each other. I secretly hoped for some sort of epic barista dance battle (can't you just see it?! KBC v. Steamdot?!?!) but turns out Alaska baristas are way too nice for something like that and instead cheered each other along. (Random aside: I aspire to barista fashion, which is infinitely cooler than I'll ever manage as a 30-something professional.) 
Two other judges, Sam and Kristen, joined me on stage; fortunately they both knew what they were doing (I think my super fandom of all things coffee landed me the nontechnical judge spot) and gave me a crash course in judging latte art. Things to look for when choosing a winner: technical difficulty, symmetry, position in the cup, clarity, contrast, and sheen. After each round (baristas faced off two at a time) the lattes were up for grabs by the crowd (or the judges – I snagged my favorite design for a quick caffeine hit; it was so pretty I didn't want to drink it). Live video streamed on a big screen so that everyone attending could see the action.
Between rounds the we grooved to DJ Spencer Lee and sipped a steady stream of 49th State Brewing Co's brews (my choices for the evening were the Solstice IPA and the Starry Night Porter) and yummy food (if you haven't visited yet, GO. It's always packed – for good reason – but worth the wait). We also scored some awesome coffee schwag: a trucker hat, coffee beans, a new coffee cup, and some coffee cards.
The final two designs came down to a tulip v. a dragon. Although the dragon is a more technically difficult design, the tulip was very well executed (see above) and won by a split decision. Both first and second place baristas represented Black Cup, so if you want to experience the best latte art in the state, head on over for a cuppa.
Kristen, who has worked in the industry for more than 16 years, said that when she was starting out she never imagined events like this could exist and now they happen across the country, each one a great way to build community and showcase hard-earned skills. If you want to check it out, the entire event was broadcast via Facebook Live: Kaladi Brothers Coffee.
Thanks to everyone who made this event happen and for being such gracious hosts – it was so, so much fun and I've developed an even deeper appreciation for the skill of our local baristas!