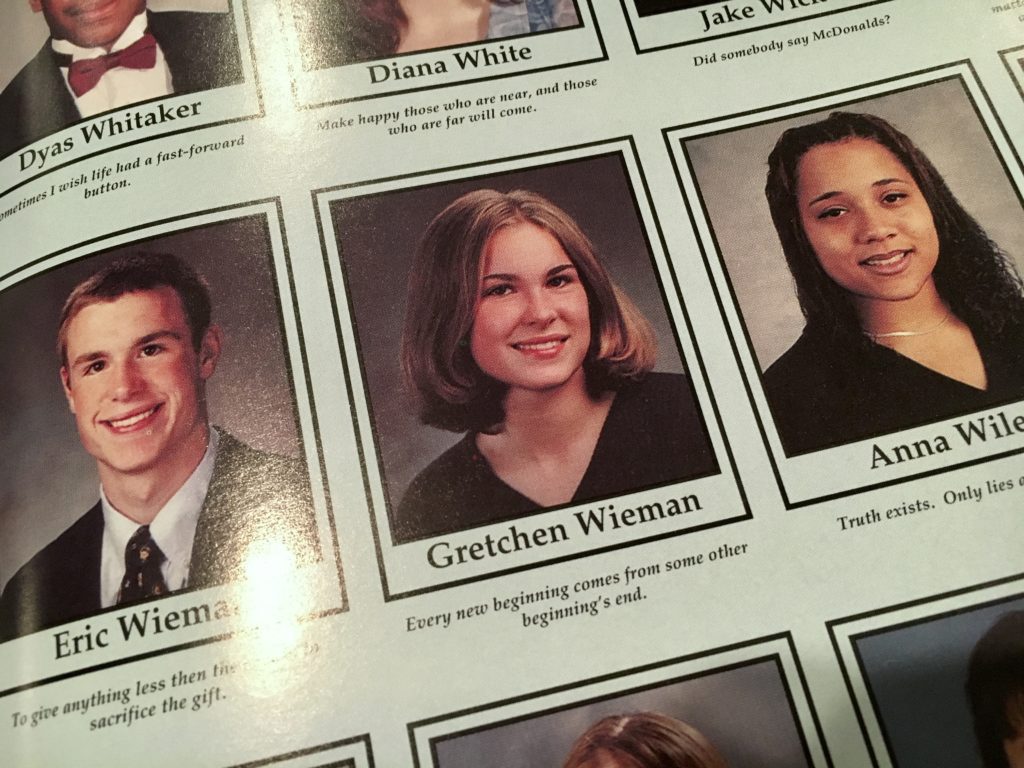 Yesterday, the last day of 2016, I was rushing to get ready for New Year's Eve celebrations. Quickly blow drying my newly short hair, I swiped on a sparkly eyeshadow and mentally debated the likelihood of running tights passing as evening wear.
And then I realized that despite the years that have passed, the moment could have easily happened when I was a teenager:
Inexpert application of Urban Decay's Midnight Cowboy? Check.
Similar hairstyle to the one I rocked in high school? Yep (but hopefully a bit more modern than the one featured above).
Still trying to make athletic wear work beyond its intended purposes? Definitely yes.
Recently, I've been experiencing moments that remind me of the old adage, "The more things change, the more they stay the same" which bring me to a change I'd like to share with you:
I'm adding a weekly digest to Gretchen Loves Anchorage!
I'll still be writing here, but the e-newsletter will be a place for me to share even more content and items of interest from around town.
If you're already an email subscriber to the blog, you'll receive the weekly digest; if you're not a subscriber, sign up! I promise all things new, notable, and happening in Anchorage delivered straight to your inbox on Sundays – check out Issue #1!
Cheers to endings, beginnings, change, and permanence all mixed up together. Happy new year!