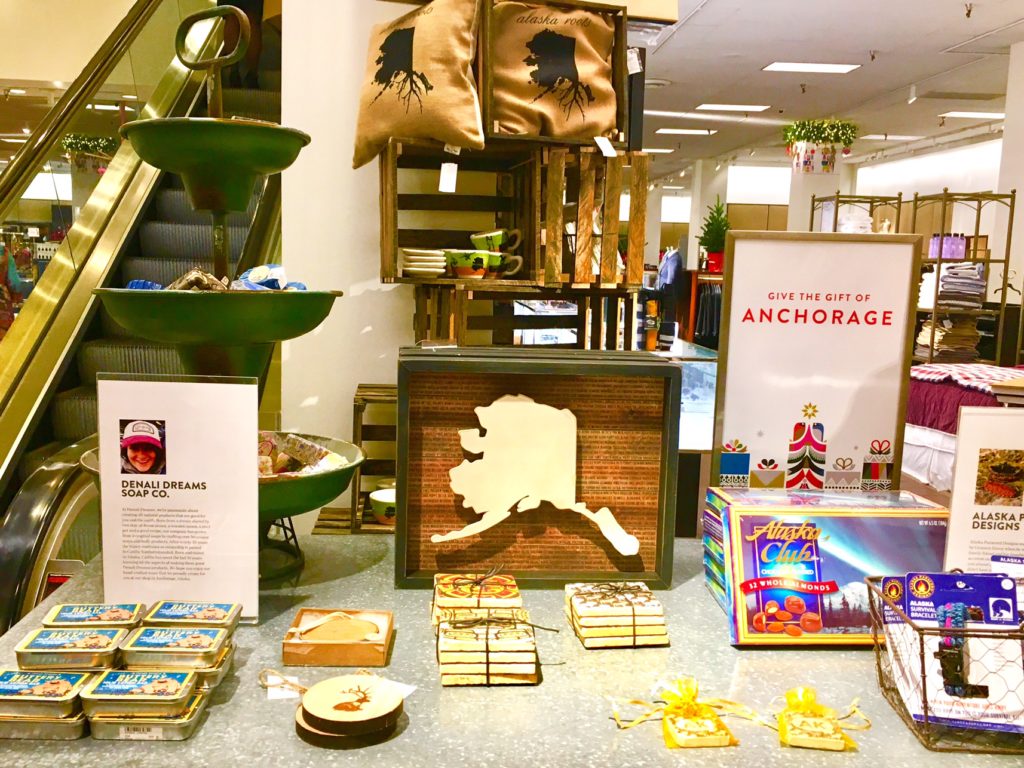 Earlier this week I realized that Christmas snuck up on me again. My gift list is only halfway complete, the tree isn't up yet, and I'm still figuring out my menu for Christmas dinner. Thank goodness for the twinkle lights keeping us from becoming our buildings official Scrooges! In need of a strong dose of holiday motivation, I headed to the 5th Ave mall to soak in some over-the-top festive spirit and it didn't disappoint: Christmas music, cheerful window displays, and gorgeous decorations all inspired me to dive in to my own holiday preparations.
Although I generally enjoy visiting the 5th Ave mall (as a highly visual person there are always fun things to look at plus I like to check out national retail marketing trends) my favorite way to experience it is with a group of local bloggers led by Kari Skinner (the person responsible for all things fun and exciting at the mall) because it's a fascinating peek behind the scenes and I'm always impressed by how much hard work and creativity goes into prepping for the holiday season. Lucky for me, I did just that a couple weeks ago;  here's what's happening:
I'd be remiss if I didn't advise you to stop at Crush pre- or post shopping. We visited before our tour and sampled a few appetizers paired with a crisp sparkling wine from Argentina; the combo was so, SO good. My favorite was the crab bruschetta – refreshing and savory with a hint of sweetness.
Don't miss out on all the holiday fun at the 5th Ave mall – you still have plenty of time before Christmas (right?!).