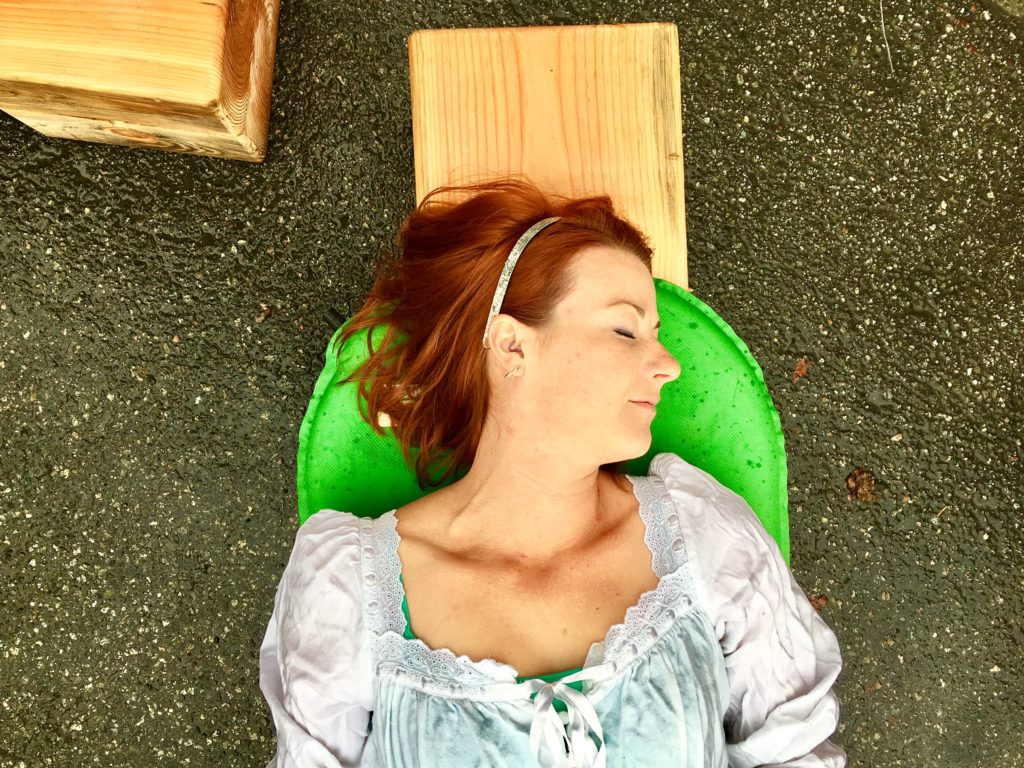 In a "blink and it's here" arrival, autumn has come to Anchorage. Leaves are yellowing, evenings are dark again, and the clouds and intermittent rain add a blue grey tinge of chill to everything that makes me long for apple cider and soups.
I love September in Alaska for many reasons, one of which is that every third Friday communities all over the country celebrate PARK(ing) Day, an "annual open-source global event where citizens, artists and activists collaborate to temporarily transform metered parking spaces into temporary public places." It's also just hella fun.
My buddy Abby and I decided to check out some of the mini-parks during our lunch break, and did a meandering lap around downtown, stopping to chat with creatives and activists at each spot.
Our stroll included:
Playing ping pong in a cardboard shelter with cardboard paddles
Learning about the Spenard Road Redesign and the new Muldoon Town Square Park that will be home to Anchorage's newest inclusive playground
Chatting about an ongoing art project at the Church of Love in Spenard
Admiring lincoln log-esque benches (the girl in the photo above had the right idea; despite the drizzle, she put down a sleeping pad and settled in for a snooze)
Peeking at fresh veggies for sale
Eschewing corn hole (we were getting a bit hungry by then and needed sustenance after our rousing game of ping pong)
Finishing up at The magpie for lunch
It was cool to see design theory in action: even modest changes to a space as small as a parking spot transformed the feeling downtown. Despite the rain, people were more convivial and curious about each other, more likely to swap stories, share a laugh, and slow down… the perfect way to wrap up the work week and kick off the weekend. Thanks Anchorage Parks and Recreation for making it happen!
BONUS: Related to parking spots, Easy Park just announced their Amenities Program; if you're parked in one of their lots or garages, you can call 297-4471 for a jump-start, low tire fill, or escort to/from your vehicle, for FREE!