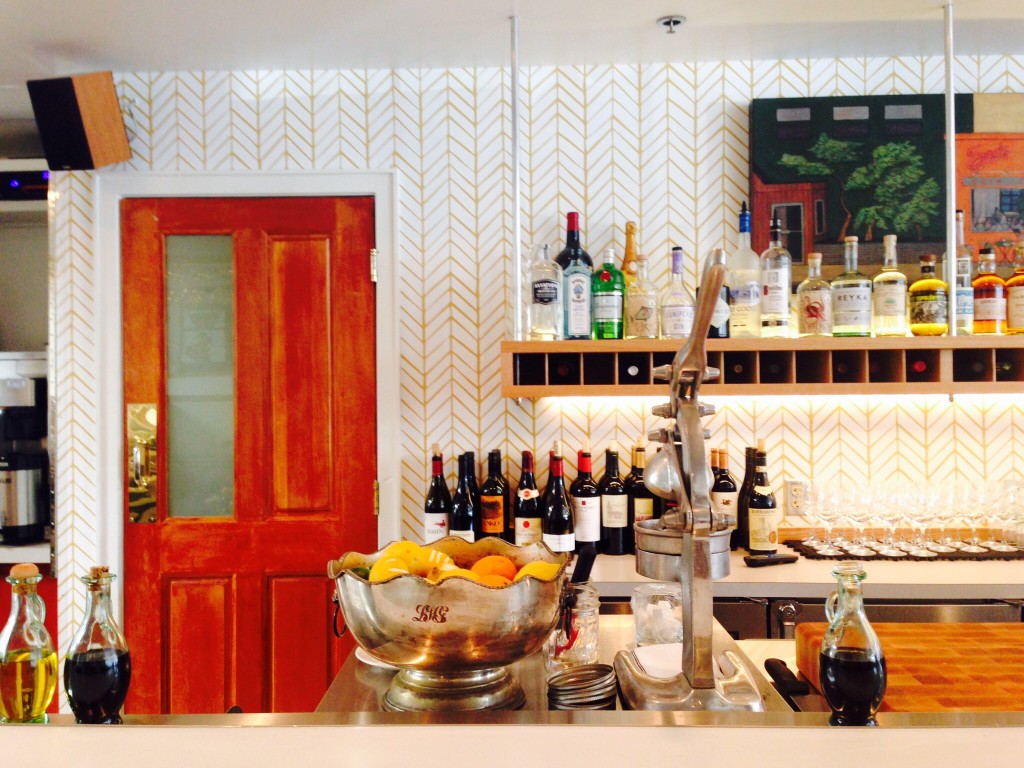 There's been a lot of notable activity this spring in the Anchorage restaurant scene; if you haven't been following closely, read on to catch up: What's new, what's newly remodeled, and who's closing their doors.
Last summer, South set a new bar for restaurant design. Cool, classy, current, with endlessly appealing details, the ambiance perfectly underscores the menu (it's worth mentioning that the Rustic Goat, Williwaw, and Spenard Roadhouse are also really well done, design-wise and other, but South changed the game). Rising to the challenge are newcomers Tequila 61 and Hearth Artisan Pizza. Both have done an incredible job setting the tone for your dining experience through design and decor. Entering Tequila 61 feels like you've stepped into another world, a world of cow hides, aged barrels, and rugged refinery complemented by modern Mexican food and the best margarita I've had in a long, long time. Hearth's name is the embodiment of its ambiance – a comforting, semi-rustic space with wood and warm lighting that makes you want to linger over your meal, cozily conversing as you finish the final sips of your wine.
Pangea is also new to downtown Anchorage, and although the decor doesn't blow me away, the food does. Launched by the former chef of Maxine's and the former chef of Hot Stixx, every meal I've enjoyed there is soooo good. My favorite so far is the Indian salad with seared scallops. Delish! And Brown Bag Sandwhich Company relocated to the building that the Woodshed vacated and spruced it up with white paneling, chalkboards, and a few other details that almost make you forget its former life (I've heard a more extensive remodel is planned for the future). Meanwhile, Salad Box made the jump from delivery service to bricks and mortar, and moved into Brown Bags former D Street address. I haven't visited yet but I've heard rave reviews.
Two favorites, Sacks Cafe and Fire Island Bakery, were both recently remodeled. I visited Sacks for brunch last weekend and couldn't stop exclaiming about how much I loved the new look (pictured above). Sacks is one of my all time favorites, but the decor was starting to feel a bit dated – the remodel retains classic details like the Art Deco-ish glass accents and the fresh paint, wallpaper, new seating, and refreshed bar changed the feel of the entire space to lighter, brighter, and more cheerful (and of course, the food is just as good as ever). Sacks has also expanded beyond beer and wine into classic cocktails that I'm looking forward to trying on my next visit. Fire Island Bakery's remodel is more on the functional side – the feeling when you walk in the door is as wonderful as before, but the flow of traffic through the bakery counter is streamlined and now there is an brand new seating area with space to stretch out! I'm looking forward to meeting friends for coffee and monkey bread without feeling cramped and rushed.
In other restaurant news, Sub Zero closed on Saturday night. I'm terribly sad to see it go – it was one of my favorite spots to meet a friend for a quick drink and something tasty after work. I loved the random theme parties, the "classy trashy" cocktail, and most of all the perfect combo of a glass of Ladera and an order of the Kobe beef sliders. I'm sure it will be missed by many.
And finally, welcome Alaska Food Betches! I feel like you leapt into the blogosphere/FB foodie world fully formed and already awesome. Keep doing what you're doing (mostly making me wish I was eating whatever you're eating) because I love it!