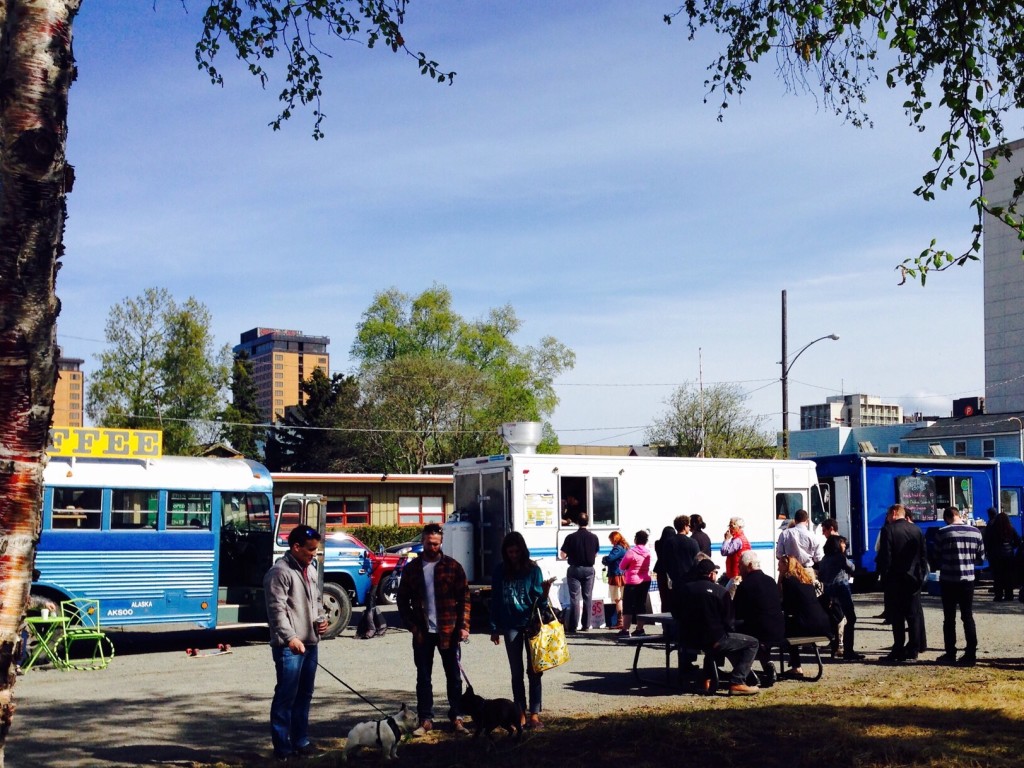 Today, on a formerly empty lot K Street Eats was born. Eight food trucks lined the edges, a crowd filled the middle, and the sun shined on all of us.
The food truck pod is the brainchild of the Anchorage Community Development Authority, executed by the team that created the Spenard Food Truck Carnival, and funded via Kickstarter. It's open weekdays, 11:00 AM – 7:00 PM, Monday through Friday.
Trucks in attendance:
Babycakes Cupcakes
Tasty Traveler
Bear Mace Hot Sauce/Bear Mace Bites
The Smokehouse BBQ and Catering
Kokopelli
Uncle Leroy's Coffee
The Burger Box
Sugar House Waffles
The lot at 8th and K is empty no more. Instead it's overflowing with good food and great company. I'm looking forward to seeing all of Anchorage enjoying downtown dining alfresco this summer!