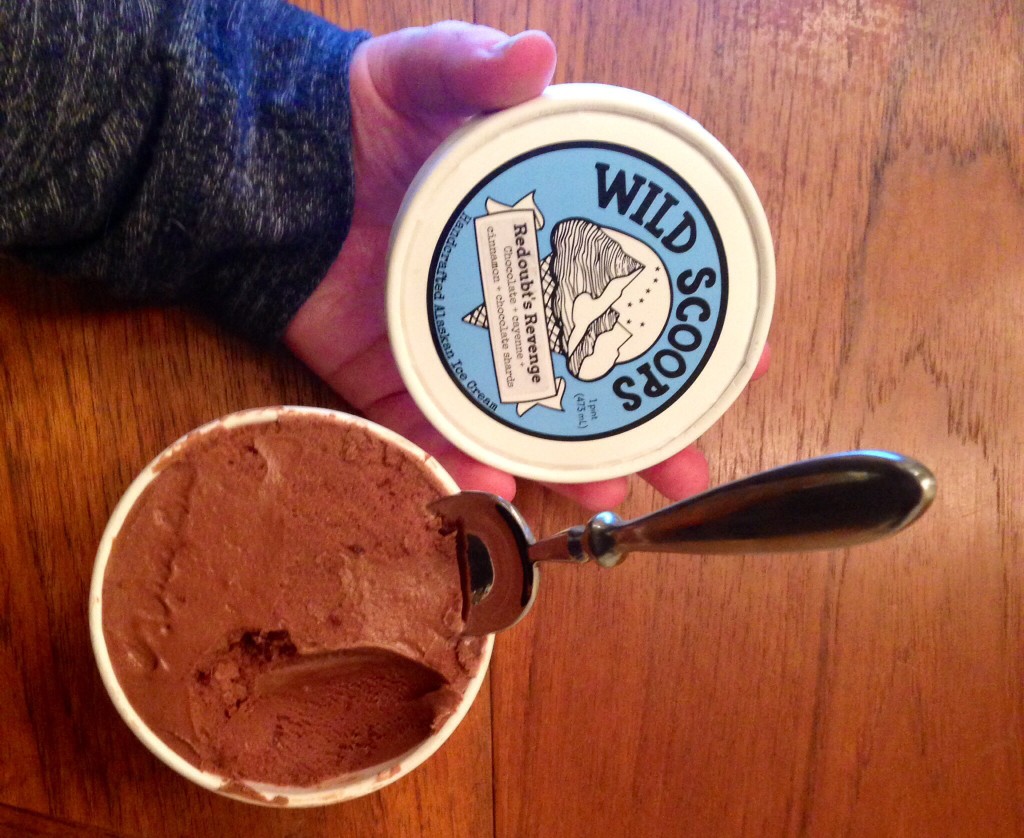 If you don't like ice cream, don't read this.
If you DO like ice cream, especially locally made ice cream and inventive favors, then dig in: Wild Scoops has arrived.
Wild Scoops – a new ice creamery in town – says that they believe that "ice cream should be more than just ice cream. It should be a chance to build community and to share in good times. It should inspire; it should delight."
And does it ever.
After I discovered Wild Scoops last summer, I embarked in a bit of serious taste testing research (…on your behalf, of course) so that I could say definitively if Wild Scoops is THE BEST ice cream.
It is.
My baseline ice cream taste test is vanilla. A seemingly basic flavor, getting it just right is no easy feat; some vanillas skew too rich, too bean-y, too sugary. But Wild Scoops is is the perfect composition of creamy vanilla-ness: it can stand alone or provide a foundation for other ingredients like fresh strawberries and chocolate sauce (yum).
Vanilla taste test aced.
Now on to the other favors, many of which give me momentary (highly unnecessary) pause when I first read about them. For example, two flavors this week, as described on the Wild Scoops blog:
Yukon Gold: Alaskans may not be able to grow every fruit and vegetable, but our potatoes are legendary. The Alaska Chip Company then takes those potatoes and makes kettle chips out of them (rated #2 out of 150 kettle chips, in a Chicago Tribune test!). Then, we take those potato chips, coat them in a crunchy, sweet and salty toffee mix and — whabam! Homemade Alaskan Potato Chip Toffee. For our Yukon Gold ice cream flavor, we toss the toffee bit into a sweet cream base, along with a chocolate fudge ripple. Because chocolate.
Winterberry Balsamic: Alaskans know that if you want local fruit in the winter, the best thing to do is preserve it during the summer — freeze, jar, dehydrate, etc. For our second adventure club flavor, we busted out some wild Alaskan blueberries and crowberries from this past summer, and pureed it into a beautiful violet base. After churning, we swirled in a tangy balsamic reduction, and the result is just awesome! In the throes of winter, it's great to have a happy reminder of summer.
Potato chips? Balsamic? Not your normal ice cream ingredients… I haven't tried either of these, but I bet they are wildly delicious.
My favorite flavors so far are The Kobuk, which mixes glazed donuts with a swirl of red berry jam in sweet cream (sounds weird, I know, but so so good) and Redoubt's Revenge, which is a combination of chocolate, cinnamon, and cayenne. You can taste each distinct flavor when it hits your tongue, and the cayenne keeps you from eating more than two bites at a time.
More about Wild Scoops from the Wild Scoopers themselves:
Alaskans love ice cream. What's more, we eat the most ice cream per capita of any state! Instead of relying on a product transported through a long supply chain, we wanted to create it right here: ice cream with a strong sense of place. It's a celebration of Alaskan ingredients, starring products from local growers, gardens and vendors. Each batch is concocted and churned right in Anchorage.
Every flavor has a story. Maybe it's a tale of Glacier Valley Farm strawberries, Bridge Creek Birch Syrup or Summit Spice tea blends. It might be inspired by the Iditarod, Mt. Denali, a favorite childhood recipe or moose droppings. We pride ourselves in using Alaskan ingredients, directly knowing the farmer who grew our basil or the baker who shaped our cookies. We make our add-ins ourselves and avoid artificial flavors. We believe that good food should make you feel good.
How can you not love this?
Pints ($9.00) and single servings available until they run out at La Bodega in the Metro Mall and Summit Spice and Tea (starting mid February), and for pick-up at Black Cup Coffee (Thursday, 4:30 – 6:30), South Coffee House (Wednesdays, 4:30 – 6:30), and at the Wild Scoops commercial kitchen behind Mad Myrna's (Thursdays, 11:00 – 12:30; if you visit the commercial kitchen, look for the small Wild Scoops sticker on an otherwise unmarked door). If you order online, you ensure the availability of whichever flavors you want. And if you're truly into trying new flavors, sign up for the next Adventure Club – basically an ice cream subscription service.
Signing off now – it's time for a spoonful of Redoubt's Revenge!