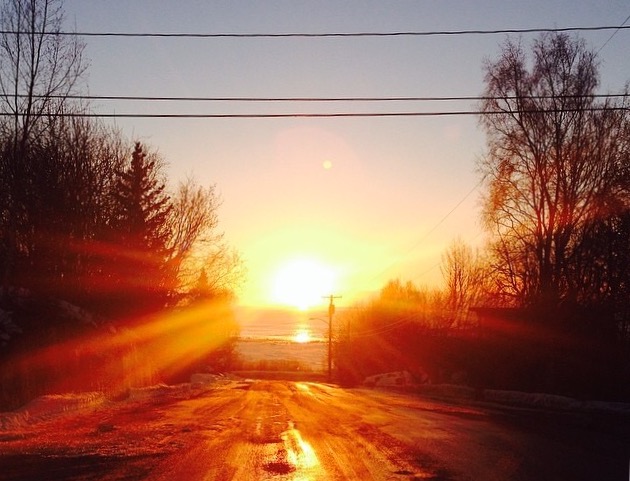 Back in the day, I was a runner. I ran when I was happy. I ran when I was sad. I ran on sunny days and on snowy days. I ran on good days, on bad days, and days that were just…days. But somewhere along the way, I lost the right to call myself a runner – after all, you have to run regularly to earn the title.
These days I'm more of an occasional jogger, but I'm trying to find my inner runner again. It's been slow going – I prefer to run outside and this winter, ice is the norm. I've avoided full on falls, but lots of windmilling and acrobatic moves generally accompany my jogs, which are actually more like trepidatious shuffles. Every time I narrowly avoid a spectacular sprawl, I tell myself "it's time to buy some Yaktrax" but forget until my next icy run. And then last week, Yaktrax sent me a complimentary pair to try!
This afternoon, I strapped them on and headed out into the sunshine. Within 30 seconds I got used to the crunching noise of my newly reinforced running shoes on dry pavement. Within two minutes I was on the ice covered bike path and for the first time all winter, felt completely, totally stable…and stayed that way for the rest of my run. I even TRIED to slide and failed. It felt great to get outside during the middle of the day, soak in some vitamin D, and breathe the fresh air. All in all, a success I'm planning to repeat.
Thank you, Yaktrax, for making me more confident on the ice and aiding me in my journey to become a runner again!