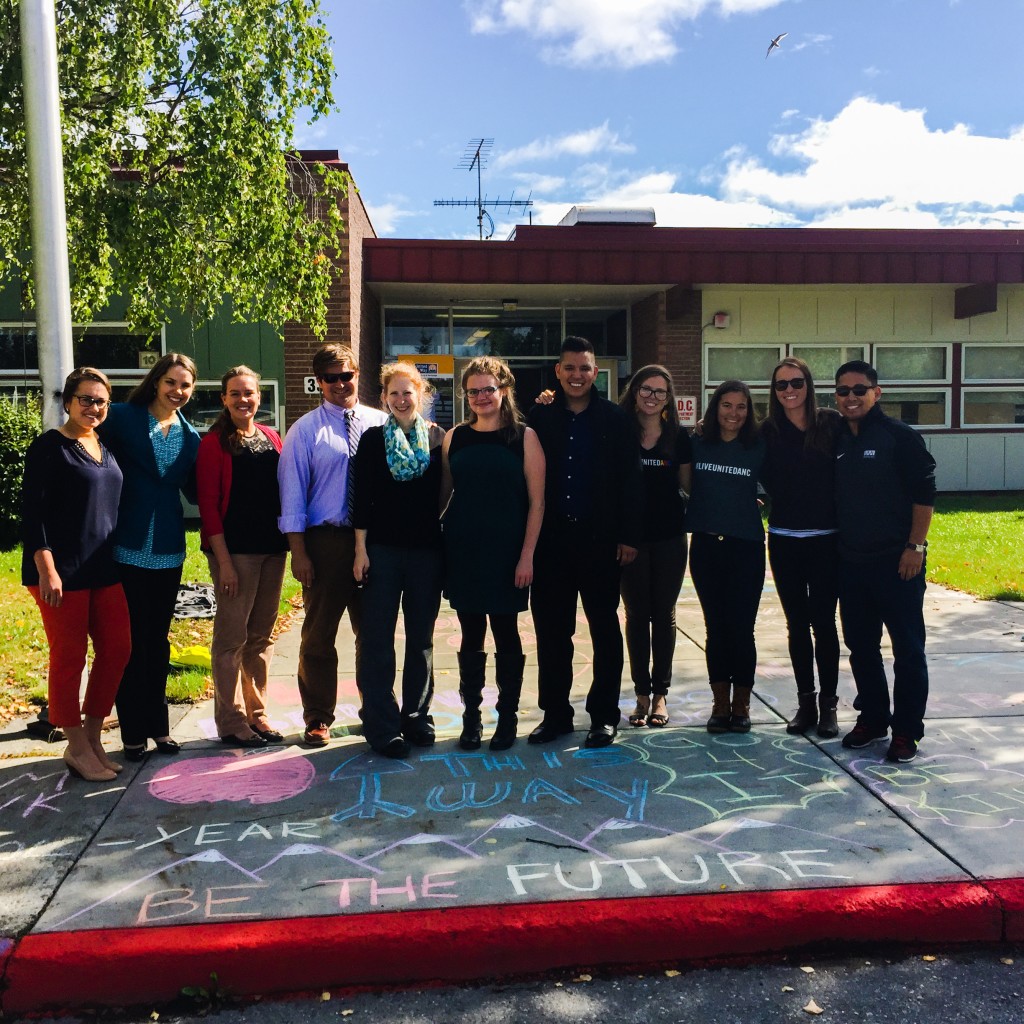 The annual "Best Cities in America for Millennials" ranking was released last week and Anchorage came in at 117 of 217 cities ranked .
According to niche.com, the top three cities are 1) Cambridge, MA; Manhattan, NY; and Alexandria, VA.  To determine the "best cities" Niche combines demographic and workforce information – number of millennials, unemployment, diversity, etc. – with issues like affordable housing, ease of commute, and access to restaurants, bars, and coffee shops. High ranking cities are attractive to millennials because they offer an affordable, diverse community and plenty of activity.
Here's how Anchorage compares to Cambridge:
#117 Rank: Anchorage, AK
Percent of Population Age 25 – 34: 16%
Millennial Newcomers: 2.1%
Unemployment Rate: 5.3%
Median Rent: $1,142
Easiest Commute Grade: A
Crime and Safety Grade: C-
Access to Restaurants: B+
Access to Bars: B
Access to Coffee Shops: A-
Percent Change in Employees: 1.3%
Rent to Income Ratio: 0.4 : 1
Higher Education Rate: 32.3%
Resident Diversity: 63%
#1 Rank: Cambridge, MA
Percent of Population Age 25 – 34: 27.7%
Millennial Newcomers: 6.9%
Unemployment Rate: 4.4%
Median Rent: $1,612
Easiest Commute Grade: A+
Crime and Safety Grade: C
Access to Restaurants: A+
Access to Bars: A
Access to Coffee Shops: A+
Percent Change in Employees: 2.6%
Rent to Income Ratio: 0.6 : 1
Higher Education Rate: 73.1%
Resident Diversity: 64%
Interesting, sure. But why does it matter?
Three reasons:
Majority Rule.

Millennials — people born between 1980 – 2000, also know as GenY — are the largest generation yet: 80 million in the U.S., 2.5 billion worldwide (for comparison, U.S. Baby Boomers number 76.4 million and GenXers number 41 million). They are also the most ethnically and racially diverse generation, grew up alongside technology, and dominate social networks. Millennials are projected to make up 50 percent of our nation's workforce by 2020 (75 percent by 2030); as workers, they aspire to make a difference and are achievement oriented, which sometimes means shaking up the status quo. As Melissa Houston, Associate Director for Strategy at the University of Alaska Center for Economic Development says, "My peers will continue to push outside the confines of the modern workplace to build its potential and endeavor to craft it into an environment in which we can thrive, just like the generations before us have done."

Entrepreneurial Job Creators.

Ever heard of Pinterest, Instragram, Tinder, Airbnb, Eventbrite, Y Combinator, Stripe, SnapChat, Dropbox, Tumblr, or a little thing called Facebook? Some of the most popular, disruptive, and innovative technology today, all founded by people younger than 35. Dubbed by

Forbes

as the "True Entrepreneur Generation," millennials are changing the way we work, date, shop, communicate, and even vacation. Considering that 54 percent of millennials want to start (or have already started) a business and that new businesses account for nearly all net new job creation and nearly 20 percent of gross job creation, attracting this generation is good for state and local economies.

Community Investment.

Millennials drive growth; the oldest members are in their early to mid thirties, prime time for putting down roots and investing in their cities. They are looking for a permanent place to raise their families, enter the next phase of their careers, and become community leaders. The generation is so attractive that cities like Columbus, Philadelphia, and Detroit have launched marketing campaigns targeting mobile millennials.
Millennials matter. Attracting more of them would be good for Anchorage. But is Anchorage good for them?
Yes.
Emphatically YES.
In terms of the Niche ranking, the high number of universities (Harvard University and the Massachusetts Institute of Technology are both located in Cambridge; the greater Boston area is home to 54 institutions of higher education) accounts for the three factors with greatest difference between Anchorage and Cambridge: percent of population aged 25 – 34, millennial newcomers, and higher education rate. Remove those, and although Cambridge still comes out ahead, the gap is significantly closed. And, Anchorage has a lot more to offer than just restaurants, bars, and coffee shops (although I'm shocked that we didn't receive an A+ for access to coffee shops!).
Ryann Swalling, an architect with KPB Architects, is the chair of the Anchorage Chamber of Commerce's Young Professional Group (YPG) and is also a member of the Chamber's board of directors. She says that YPG (open to ages 21 – 39) offers members lateral networking, career advancement skills, and opportunities to build their self confidence in the business world. "It's incredible to see how many driven, inspiring, and determined young adults in Anchorage are interested in investing in our business community; these are tomorrow's leaders." By championing the growth of YPG members, the Chamber is strengthening the personal and professional relationships that create a sense of well-being and connectedness, both reasons people choose to stay in a community.
A young professional and millennial herself, Ryann chose to move back to Anchorage after college to be part of the city's redevelopment, and says that as a designer she's had access to diverse project opportunities that she wouldn't have found in a bigger city. Shawn Rivera, a 29 year old systems analyst for Municipal Light and Power and member of the advisory council for United Way's Emerging Leaders agrees that Anchorage offers unparalleled opportunity, and says that "Nothing is out of reach; although it's expensive to live here it's worth it – you can approach anyone for help and advice." He also sites the friendliness of residents, arts and culture, and easy access to outdoor adventure and nature as reasons he loves living here.
The Anchorage Economic Development Corporation's (AEDC) work to make Anchorage the number one city in America to Live, Work, and Play by 2025 will continue to increase the attractiveness of our community, not just for millennials but professionals of all ages. As each area of focus – education, housing, workplace well-being, community safety, trails, creative place-making, and One Anchorage, One Economy – grows in strength, Anchorage's ability to compete for workforce talent at a national level will continue to increase.
Connectedness to the business community, increased professional opportunity, access to leaders, a burgeoning arts scene, unparalleled outdoor adventure, and a comprehensive investment in continuing to improve our city; none of these are measured by Niche, but are important elements that make Anchorage a great place for millennials to grow.
Here's to supporting and attracting new generation that will Live. Work. Play… and STAY!