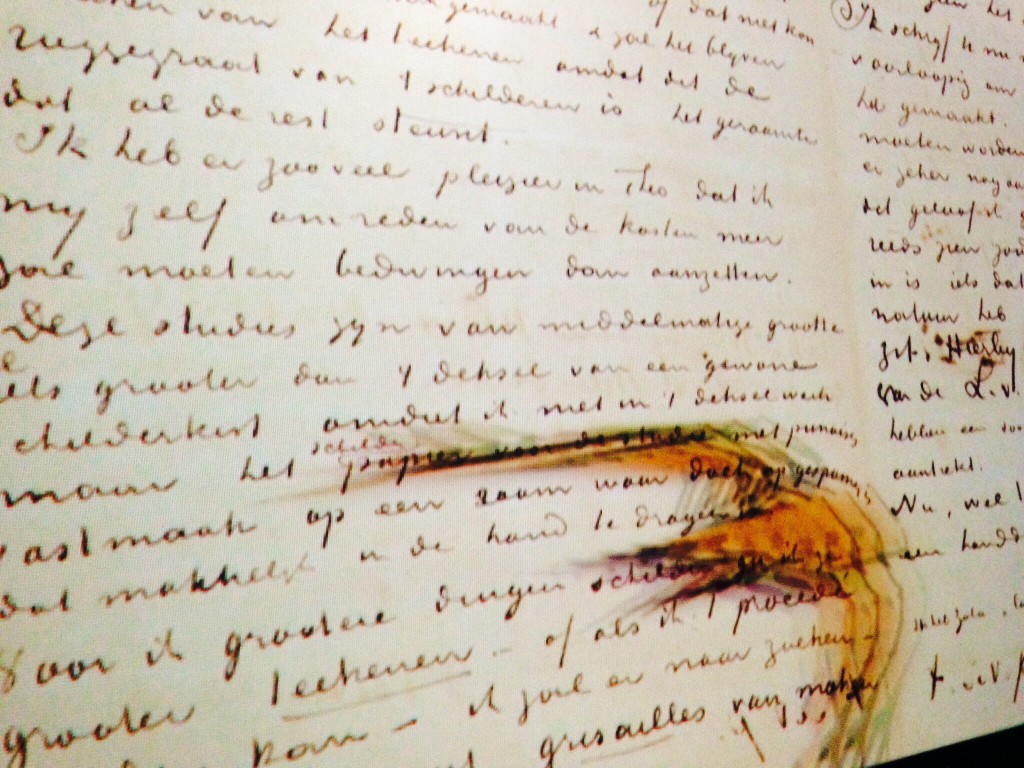 Today was the last day of the Van Gogh Alive – The Experience exhibit at the Anchorage museum so I (and all the other procrastinators in Anchorage, which felt like half the city) flooded the third floor to share a pretty rad afternoon of post-Impressionist art.
The exhibit is "multi sensory" which means it combines floor to ceiling light box projections of Van Gogh's work, journal pages, and images of the artist, with soaring classical music, movement, and a few static wall clings with quotes from an artist. At then end, there's a portrait tutorial and the chance to try your hand a creating a masterpiece.
Official description from the museum:
"From the moment you enter, a powerful and vibrant symphony of light, color and sound compels you to leave your world behind and immerse yourself in his paintings — an experience that is simultaneously enchanting, entertaining and educational."
Based on the size of the crowd and the overwhelmingly positive Facebook posts about the exhibit during the last couple months, Van Gogh Alive was a hug hit for Anchorage. Although I wish that I hadn't waited so long to check it out and had visited at a less crowded time, it was cool to see how many people were there, loving it.
Does anyone else think that the Anchorage Museum has taken their events and exhibits to a whole new level of awesome during the last few years? I feel like it's transformed from being a fairly passive experience to a much more active one, from a place where you simply look at art to a place where you participate in it.
From hyper-local exhibits to global ones, the Anchorage museum is helping us examine different perspectives, broaden our point of view, and figure out how we feel about the world around us….and also throwing cool parties like the upcoming Beach Front Silent Disco, hosting lunches on the lawn during the summer, and creating a hygge atmosphere for fireside chats during the winter. It's become an essential part of our community, and I love it.
When did you last visit? What's your favorite museum experience so far?