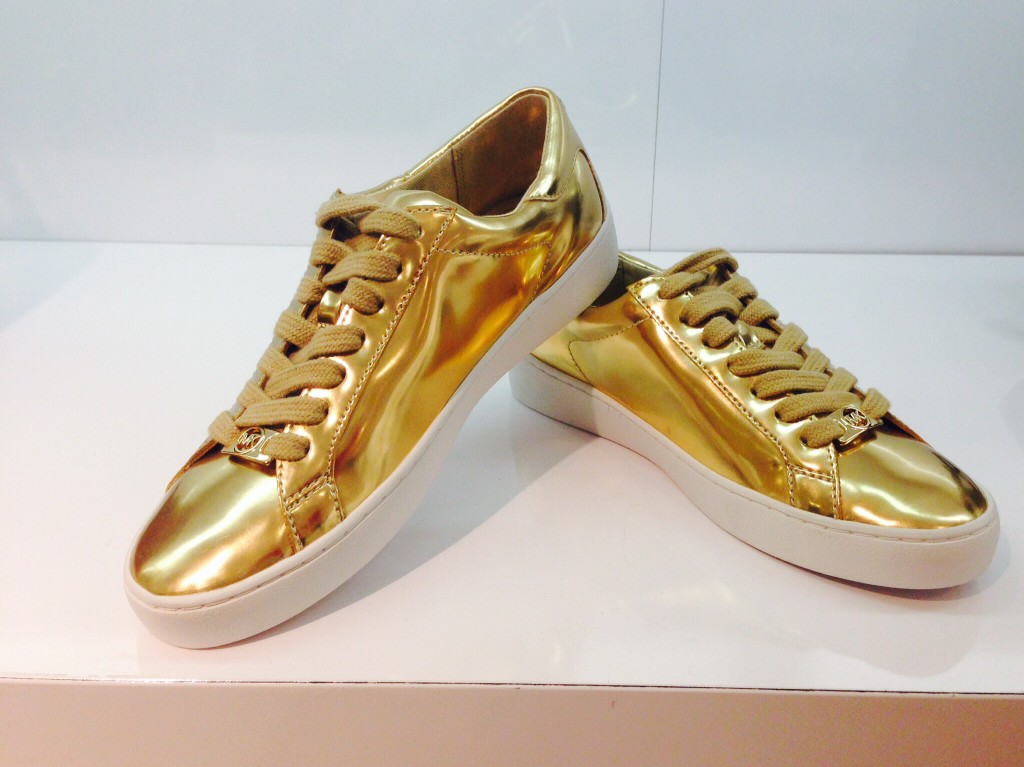 Earlier this week I scored an invite to a holiday preview* at the 5th Avenue mall. Five other local bloggers and I toured Coach, Oil and Vinegar, Sephora, Michael Kors, Pandora, Lush, and Lululemon to learn about holiday trends and what each store will be offering shoppers on Black Friday.
Before hitting the stores, we stopped at the newly remodeled Sullivan's Steakhouse for a few appetizers – seared rare ahi tuna, cheesesteak egg rolls, and tomato bruschetta – and a Knockout. Although the apps were tasty as always, and the Knockouts are a strong contender for my favorite cocktail (Svedka Clementine Vodka infused for three days with fresh Hawaiian pineapple, resulting in a martini both delicious and dangerous), the remodel stole the show: the new space is somehow open yet intimate, vintage yet totally current. Also, Sullivan's has live music every day, making it a pretty great place to hang.
Here's the shopping scoop for you:
Coach – trends appeared to be glitter, shearling, and bold primary colors along with the usual classic handbags and perfect movie star shades. Four fun facts for you: 1) Free monogramming;  2) Free leather cleaning; 3) Special orders can be made through the store and they won't charge you shipping; and 4) On Friday you can receive up to 30 percent off!
Oil and Vinegar – this specialty shop offers oils and vinegars from all over the world, and the best part is that you can sample each one before making your selection. Pick all your favorites or pull together a few themed items for a custom gift package.
Sephora – the holiday season is "all about a classic red or berry lip" and Sephora is the place to find your perfect shade. It's also the place to find pretty much any beauty product you can dream of – from palettes to perfumes, the selection is vast. Fortunately, the sales people are incredibly knowledgeable and can help you make the right choice and even give mini lessons on how to apply products. A number of gift packages are available for the holidays, along with some limited edition colors. On Friday, Sephora will offer a number of once-a-year specials and deep discounts on some of your favorites!
Michael Kors – the place to go for all things glam. The holiday collection is designed to transition from day to night; you will be party ready at all times (especially when you rock your shiny gold sneakers). Discounts available through Nov. 30. #justbecause says Michael, #YOLO…
Pandora – custom, charm-based jewelry. So so so much sparkle, it's almost overwhelming…in a good way. On Friday you'll have access to limited edition styles and gifts with purchases over $125.
Lush – offering fresh, handmade cosmetics, Lush has an entire holiday line with products like yog nog soap, christingle body conditioner, snow fairy shower gel, and celebration lotion. One of their best selling products is a bath bomb, a fizzing, swirling, colorful explosion of essential oil and glitter.
Lululemon – perhaps my favorite Black Friday option, Lululemon is creating a "zen den" complete with an adult sized teepee, furry rugs, and hot cocoa; basically, a place to escape the shopping frenzy and calm down. Of course, new merchandise and discounts will be available.
For more about what's going on around town and info about Small Business Saturday shopping, head over to my favorite Shop Girl's post about Black Friday/Small Business Friday Prep.
I loved getting the inside scoop and meeting all the salespeople, but the best part of the evening was connecting with other bloggers: new finds Amanda at Marry Mint, Kelsey at Pardon my French, and Jennifer_Heater on Instagram, and of  course, my friends Fernanda at Living Alaska and Leslie at AK Shop Girl. Check out their blogs for their take on the evening and more!
Whether you choose to shop or #optout, I hope you enjoy the holiday. Happy Thanksgiving!
*Post sponsored by a Simons Mall