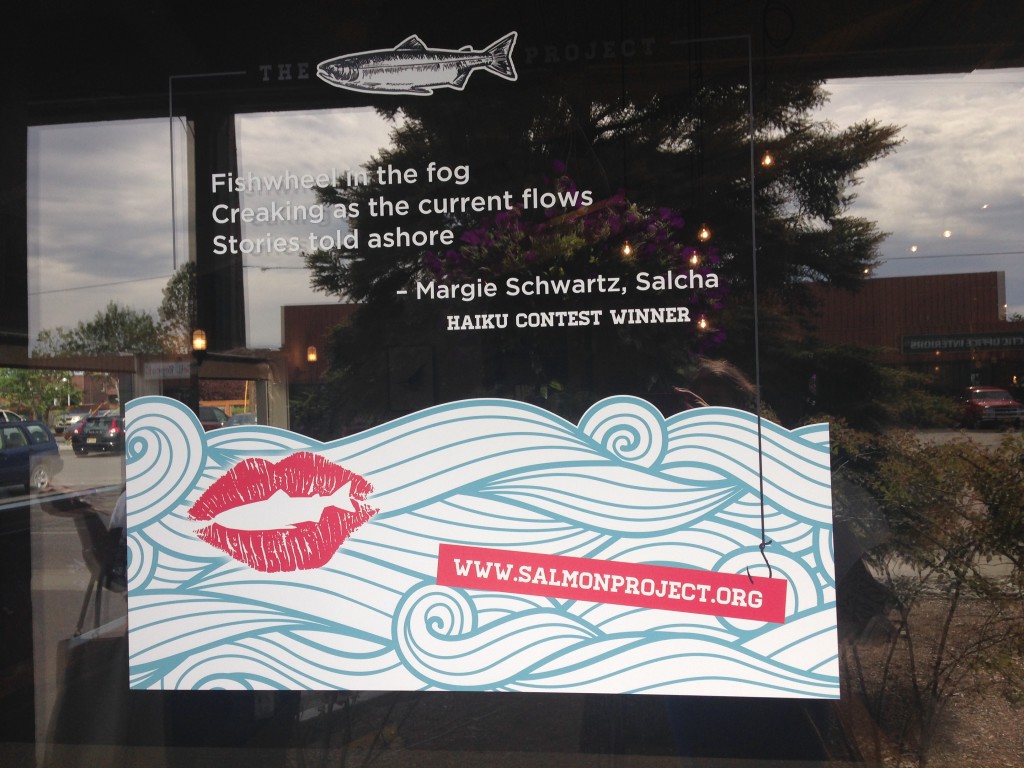 I loved reading the Salmon Love Haikus in the windows of Spenard Roadhouse and Snow City Cafe this summer. Who doesn't want to read a little poetry – be it funny, sad, thoughtful, or poignant – while they await a tasty meal? And what better subject than everyone's favorite: SALMON.
The Salmon Project held a haiku contest, and then (as you can see in the photo above) printed window clings of the winning compositions and displayed them in various windows around town.
These were the winners of the contest:
First Place – Lynne Bettin
Salmon, I invite
to stay in my small guest room
the one called freezer.
Second Place – Hans Arnett (hi Hans!)
They all wanted her
tattered fins and just one eye
but still a beauty.
Third Place – Tomasina Anderson
Onions, Carrots, and
eyes afloat in fishy broth
soup that sees you back.
I miss the haikus now that they're gone, but can't wait to see what the Salmon Project comes up with next… I'm currently crushing on their collaboration with the Salmon Sisters (a favorite of mine!): red and green salmon love hoodies!