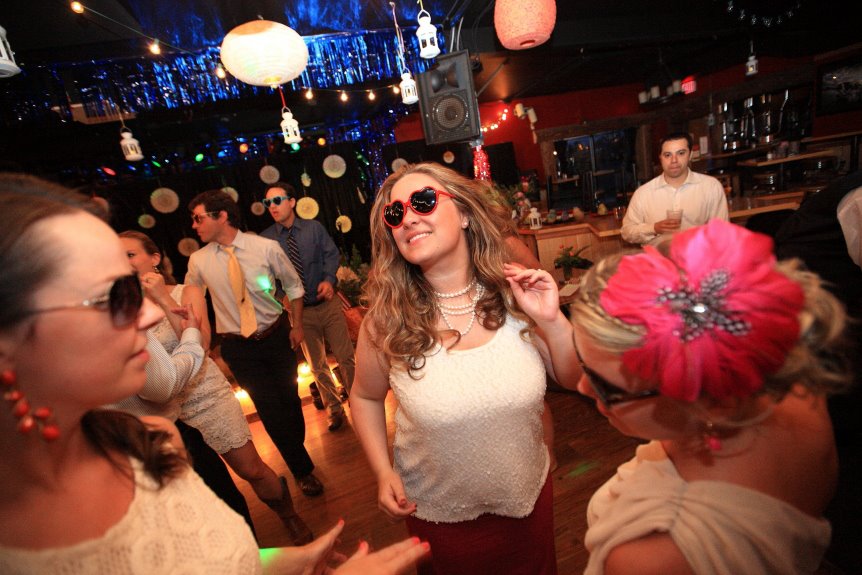 Anchorage is full of insanely stylish people who have a rich, unique, nuanced approach to fashion in Alaska. I didn't have to search hard to find style – it's everywhere.
One of the most fun parts of the project was my heightened awareness of what people chose to wear and what it might mean – from President Obama eschewing formality in favor of hiking pants and a short sleeved button down (imagined meaning: "I'm in Alaska, land of Carharts and Xtratuffs – at last, a chance to ditch the suit!)* to a mentor wearing jeans, a chartreuse blazer with ivory piping, and some bling-y flats for a coffee date (imagined meaning: "Casual Friday is no excuse to not look your best!").
A few weeks ago, I attended a communications conference and loved absorbing all the different looks, from my friend who epitomized elegance in a blue chevron print J. Crew dress and salon quality blowout to the girl at my table who was wearing a cacophony of colors and patterns: fuchsia and purple floral print dress with a neon citrus laser-cut lace coat over it, bright red lipstick, and adorably rumpled hair. Two completely different looks at opposite ends of the spectrum, but both totally WORKED.
See the photo above? That's me at my wedding reception, with dance moves that look distressingly similar to those of Elaine from Seinfeld, wearing ridiculous sunglasses and white sequins, relishing my big hair. And I think maybe that's my style, as much as sometimes I wish I could be perfectly put together, polished, and pressed. I will probably always be the person with mismatched socks when I think no one will see them (this generally backfires and my mismatchedness is exposed to the world), lose my battle with dog fur (I even have a lint roller in my desk AND my car and I still lose!), and be just a bit wrinkled (it happens in a matter of moments). But that's okay, because in the words of Charlotte Bronte in Jane Eyre, "I will always rather be happy than be dignified"** and I know myself well enough to know that if I spend too much time trying for fashion perfection (or dignity), I'm definitely not going to be happy.
A couple weeks ago I almost purchased an urban chic vegan leather jacket with knitted hoodie because I felt like a total badass when I put it on…but it wasn't quite me. So when I tried on the green and gold down vest I'd been drooling over for months and my friends both looked at me said, "that is SUCH a Gretchen look" I knew it was meant to be. I'm going to try to stick closer to outfits that make me feel like my inner and outer selves are perfectly aligned. Sure, I'll still have the days when just finding something that fits is a success*** because everyone has those days (right?!) but I love the feeling when everything just clicks.
I love, love, LOVED reading what other people wrote about style in Anchorage – Dad, Mary Ann, Eloise, Dawn, David, Riza, Amber, Penny, and Alyssa – THANK YOU for being a part of my project. And thanks to everyone who participated via text, social media, or a good old-fashioned conversation – you made my style search much more interesting and meaningful.
Anchorage, I love your style. Thanks for helping me find mine!
*Loved this quote from Laile Fairbairn about the President's style: "Fairbairn also noticed his clothes. 'So brand new, very well put together, but not super matchy-matchy,' was her assessment. 'No one I know dresses like that to go hiking, but what else are you going to wear when you're president?'"
**Except when I need to be dignified of course; then I will dignify with the best of 'em! And probably be happy doing it.
***You know, the days when your closet looks like a tornado tore through: empty hangers swaying in the breeze above a mountain of clothes tangled on the floor, the clothes basket listing drunkenly to one side, shoes in disarray, the echoes of "I have nothing to wear" bouncing off the walls as you run out the door… please tell me I'm not alone in this experience?!
Photo by Josh Martinez of Chugach Peaks