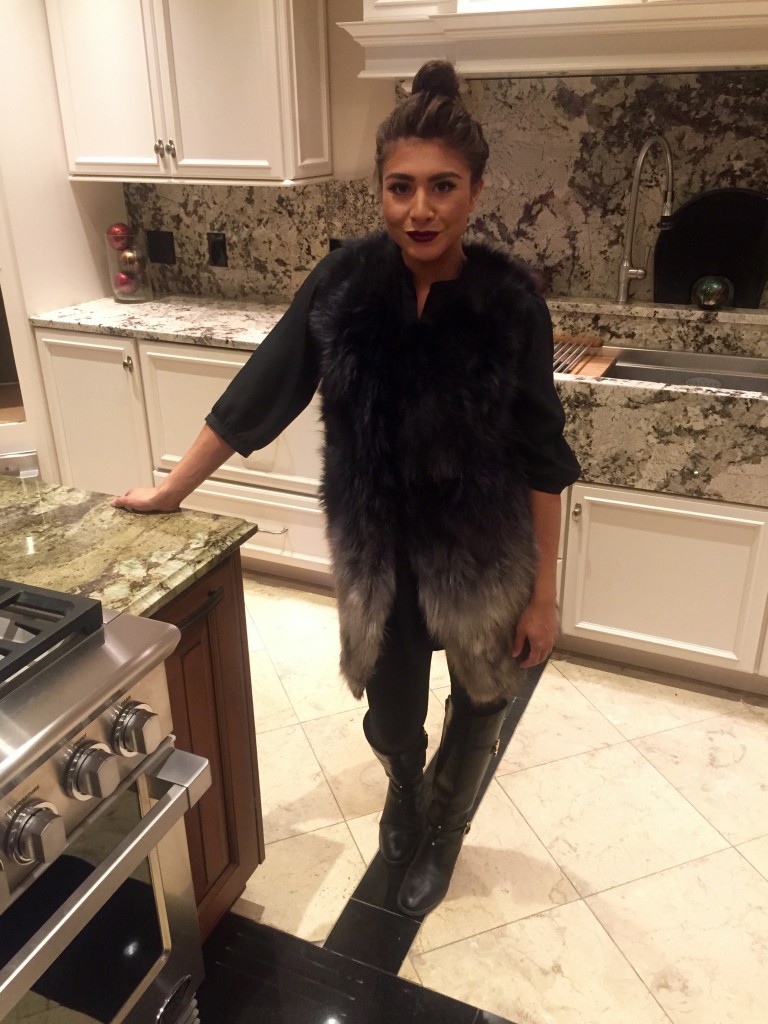 "Can I first start off by saying we as Alaskans are fabulous! Not only do we have a diverse sense of fashion ranging across the state… we get the benefit of dressing "down" while supporting our local industries. By dressing down I refer to Carhartts, Xtratufs, and camo on the weekends on our family hunting/camping trip and no ones judging us because we're just being Alaskan! I love that as an Alaskan woman I get to wear my knee-high leather boots and stilettos all week in my professional work setting then, get to slip on my Xtratufs to head down to Kenai for the weekend festivities.
I've always found myself loving style especially since it can really reflect a persons mood or personality. Whether it be daring, conservative, or wearing different colors to express emotion. I find myself seeing trend setters right here in Anchorage embracing "street style" which I love!
Personally I find myself collecting a mass amount of black, and leather articles of clothing…black is presumed not be a "color" but it's what I find myself most comfortable and classy in. And as we emerge into fall and winter fashion it really gets me excited in looking forward to what different trends Alaskans will fall into!
Having style is not only about following the latest trends and what we see around the world but it's about confidence and being comfortable in your own skin!"
— Alyssa