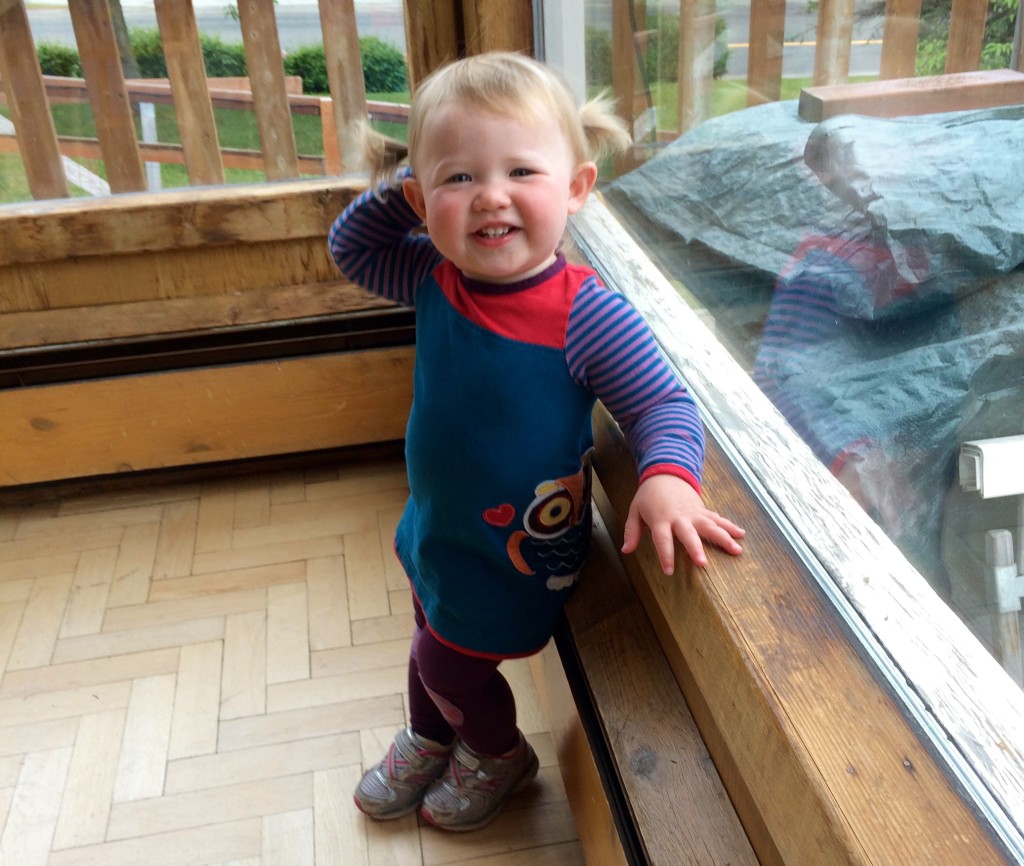 I'm at the phase in my life where there are A LOT of little people running around and on the way. And some of them have super style! Read on Eloise's take on how to dress when you're an AK baby:
Hi. My name is Eloise. I'm a crazy, fun-loving Alaskan girl. I will be 2 in November (you can send birthday presents to me now if you would like though), and I LOOOOVE everything about my Alaskan fashion.
I go through about 3 pairs of socks a day and feel that shirts look waaaay better with spaghetti sauce on them (that's just my personal opinion). The things that I love most about my Alaskan fashion are all of my hats with ears on them!!
Did I mention the boots?! I'm obsessed with boots – boots, boots, boots, boots BOOTS!! Snow Boots, Rain Boots, I even have booties that are waterproof that can go over my shoes!! They are super cool. (Everyone should own a pair. Thank goodness for stores like Big Rays and Tiny Ptarmigan who carry those things!) Oh – baby keens rocky my world. You can even wear them with socks!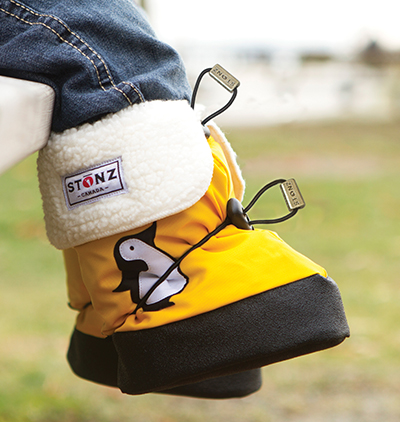 I wish I could wear more things like bloomers and dresses, but it's just too cold here! (Sometimes bloomers look good on your head though – you should try it.) Plus, we Alaskan kids love to play, and I can't wear a dress or slosh in the mud when I play or hike! It's all about shirts, and pants!! Oh- there are these one piece waterproof outfits that we are forced to wear up here that are weeeiiirrrdddd. Ever seen 'um?? I'm forced to wear them by older people when it's wet out. But, puuuuleeaaasseeee, they are u-g-l-y! (I suppose they keep me dry).
So – there are these things called Carharts. Apparently moms and dads think it is super cool to dress us in them because THEY wear them?? I can't MOVE when you put them on me, and I LOVE to move! Mom – please don't force me to wear baby Carharts. Oh, and Mom, please thank Patagonia for making smaller sized things. That stuff is super cool and comfy.
Thanks! – Eloise