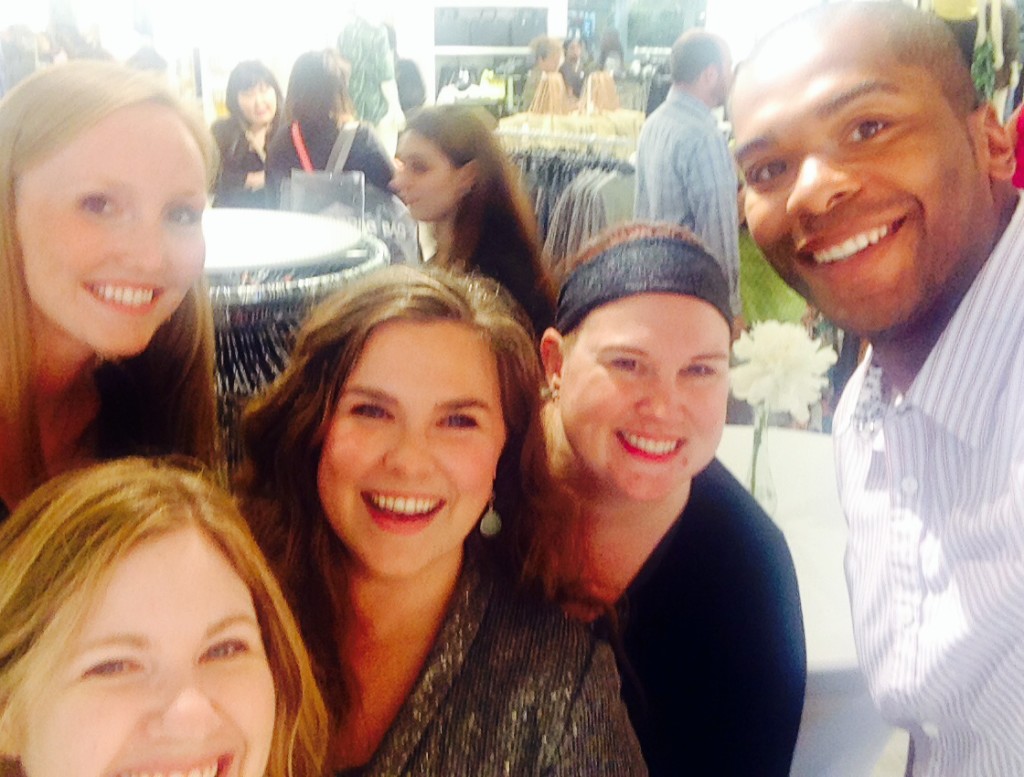 The H&M grand opening pre-party was last night,* and as a friend said, "Boom bazooka Joe!"**
It was a great time – shiny new space, drinks by The Sawbuck, DJ Spencer Lee spinning, The Modern Savage performing, and delicious bites from Spoons Catering. Of course, the main attraction was two floors worth of super cute, super affordable clothes (for a peek check out the Tessie Style Blog FB page). I had so much fun that I pretty much forgot to take photos except the groupie above…
In terms of finding style in Anchorage, there were plenty of interesting ensembles to scope out; many people brought their fashionista A-game to the event.
Comments from the crowd:
"Anchorage is so ready for this!"
"I don't even have to try things on; everything just fits!"
"It even SMELLS like other H&Ms."
"It's my favorite grab and go stop – I can run in, grab something off the rack, and it becomes a wardrobe staple."
"They have kids clothes!!!!!!!"
I loved how people wore their favorite H&M out-of-state purchases to the party – bomber jackets, quilted leggings, LBDs (some purchased years ago and still going strong) – and then wore their new H&M purchases to work today.
The public grand opening was today, and I heard that although doors opened at 6:00 AM, people were lining up as early as 5:00 AM! More here: Alaska Shoppers Greet H&M With Gusto.
Welcome to Anchorage, H&M! We're delighted to have you.
*This post is semi-sponsored… I feel like I have to say that since they sent me some cute clothes as part of my style search mission. And full disclosure – I wasn't sure how I felt about H&M prior to this project, but I've become a convert – the price points are great and it's a lot of fun to mix in über trendy pieces with my standard office-wear.
**I didn't actually know what this meant (until I looked it up) but it's fun to say. BOOM BAZOOKA JOE!