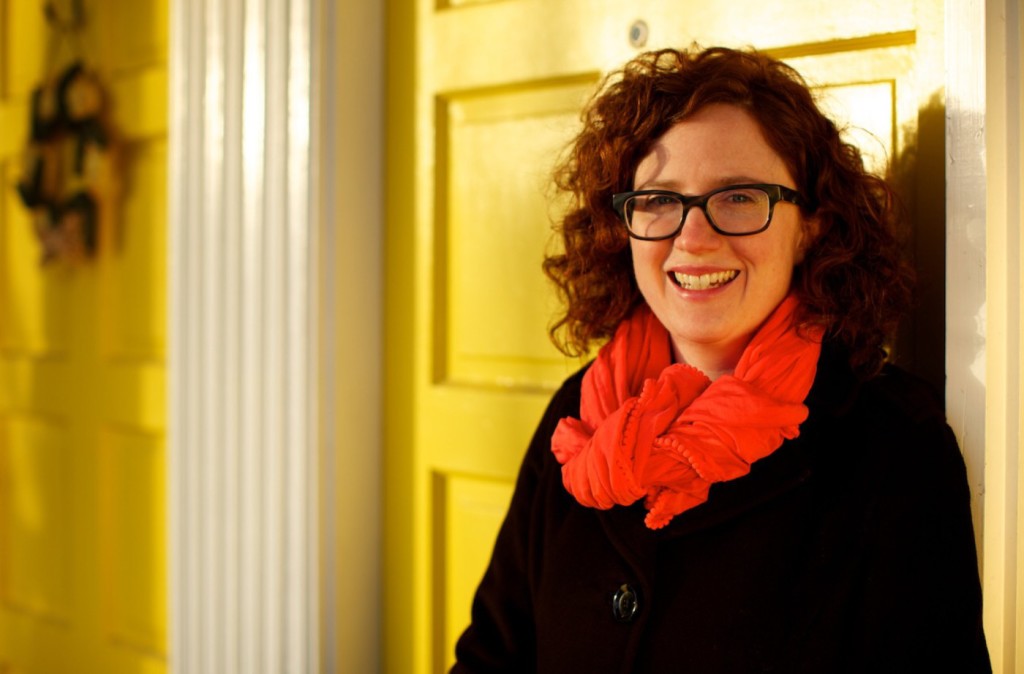 I'm a longtime fan of Julia O'Malley. In fact, I've already rhapsodized about her writing, here: "Anchorage Never Stops Being Interesting." But I'd never actually met her in person until a few weeks ago when she graciously accepted my invitation for coffee and agreed to be interviewed for my TEDx project.
I was nervous, of course. A "just for fun" blogger who overuses the word "awesome" interviewing someone who's won national awards for journalism? Cue instant feelings of inadequacy. I got over it quickly though – Julia is far too interesting to feel shy around for long. Plus, she's very thoughtful and deliberate when she speaks, which makes you forget to be intimidated because you're too busy listening.
If you're not familiar with Julia or her work, check out About Julia. After working for the Anchorage Daily News for years, she recently struck out on her own, launching An Alaska Life, a website about culture, community, food, and home. Her target audience is women in Anchorage, and she wants to create the kind of content that she (and the rest of us) wants to read at night after her sons are asleep and she's lying in bed. I think she's well on her way – I love what she's doing so far.
Julia says that writing for An Alaska Life feels good, that it's more intimate and makes her feel closer to her readers. Launching her own site is a big change, and though she's still finding her balance, she says she comes from a stock that simply "picks a thing and does the thing." She doesn't ever consider her work to be finished and says that she thinks about herself as always in process, never final; even "complete" projects are more of an exercise or series of exercises, never the whole, never done.
Before we finished our conversation, Julia shared some advice with me, something she reminds herself of when she's feeling stuck or insecure: Stop thinking about success or failure; the subject matter should always eclipse your ego.
Advice I will definitely remember next time I start an interview feeling intimidated. Keep doing your thing, Julia. It's pretty darn awesome.
____________________________
Want to learn more about exceptional achievers like Julia, and the commonalities in energy, motivation, and mindset leveraged during the transformation from dreamer to doer? Attend "Dream it. Do it." at TEDxAnchorage on March 28th in Loussac Library's Wilda Marston Theater.
Photo by Ash Adams