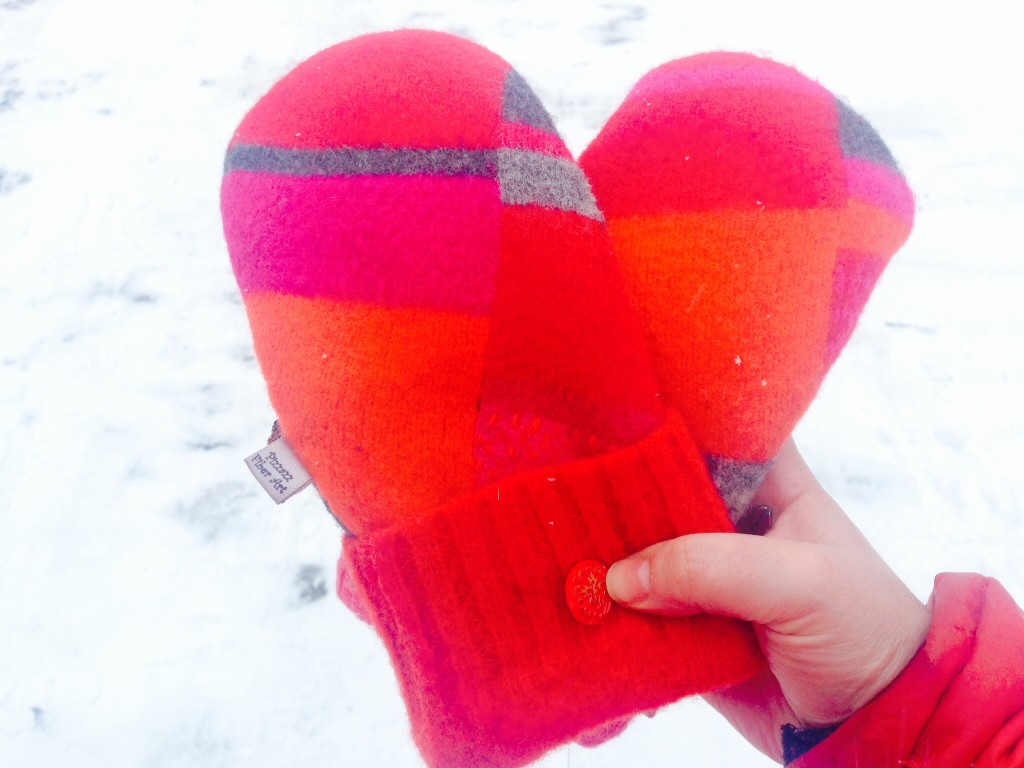 This morning was COLD. Zero degrees cold. My dogs looked at me accusingly during our morning walk and forlornly lifted their paws in protest. I don't blame them – I like the cold but I don't like being cold, which translates into my love of all things fleecy and downy and wooly.
Currently, my favorite winter accessories are my "Mittens with a Past," a gift from a friend who said they "seemed like me," which turns out to be a sparklingly perfect complement.
The mittens were made by Nancy Nolfi of Pizzazz Fiber Art and are "one of a kind, needle felted mittens. Made from re-purposed wool sweaters, vintage buttons and lined with warm, cozy fleece."
I love love love them. Perfect for dog walks and cold mornings in the car. Handmade and Alaska-made. Cheerfully bright, one of a kind, perfectly mismatched, and most of all, oh so COZY.
Bring on the cold – I won't feel it wearing these lovelies!