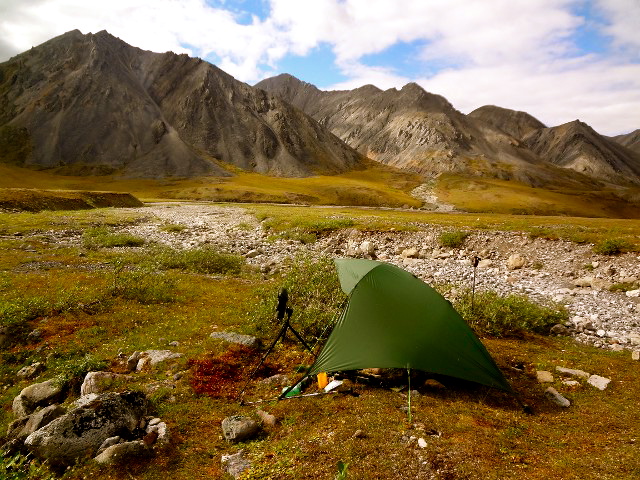 How often have you been hiking, fishing, or hunting in the rain and and long for a few moisture-free moments? Anchorage's Dan Aicher aims to give you a respite from the wet with his new product, All Terrain Cover (ATC).
Dan came up with the idea for an ATC after an exceptionally rain-soaked hunting trip. He's been develpoing the ATC for the last year so that Alaskans can "go farther and play harder" even during a continuous downpour.
Here's the official product description:
ATCs are purpose-built concealable shelters developed to be highly portable, extremely lightweight, and have an inherently fast and intuitive setup process.  Each cover is freestanding and capable of being set upright on rocks, in the brush, or on the side of a mountain.
Check out the ATC video, learn more, and consider donating to the Kickstarter campaign (it closes Dec. 9) here. You can also check out more photos and video on the ATC Facebook page.
I love when Alaskans come up with new products or apparel to support their lifestyle – I feel like we should be leading the way for all things adventure and can't wait to learn about other ingenious inventions!