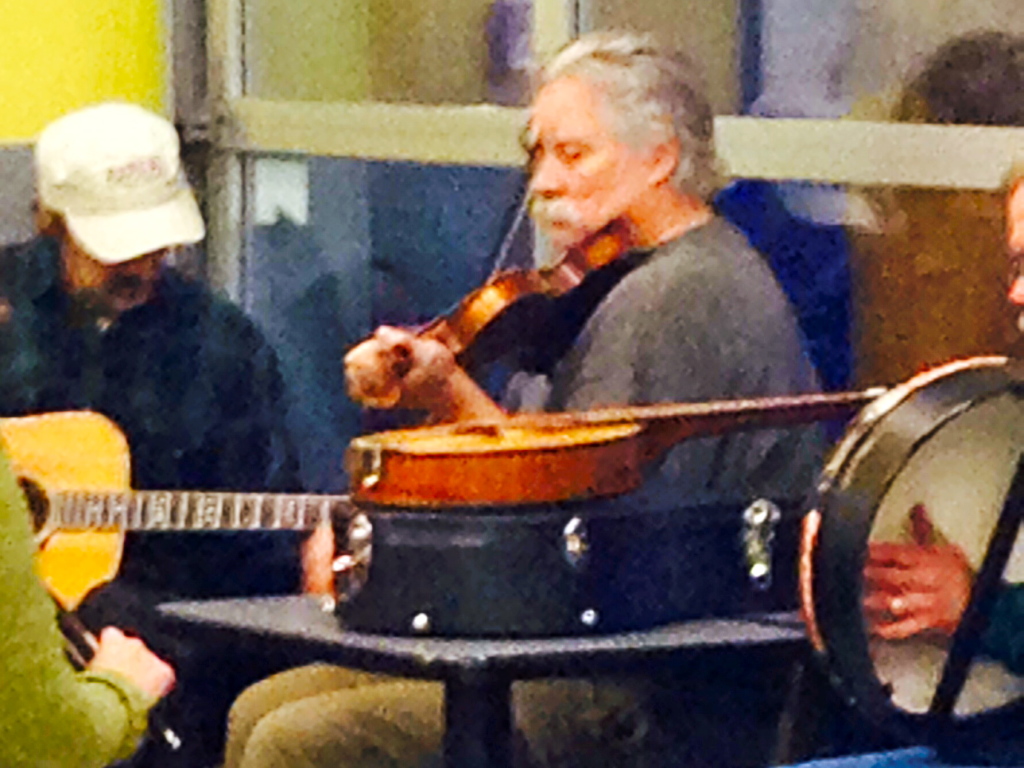 A few weeks ago, I strolled into City Market after work to pick up a few ingredients for dinner and found the dining area filled with fiddlers and other musicians, sharing their cheerful sound with evening shoppers.
 I wish that I could always listen to live music while perusing parsley – it was so bouncy and joyful that I found myself secretly shimmying my shoulders and lingering over the cheeses just to enjoy it a bit longer.
Apparently this is a monthly occurrence, but I can't find the schedule anywhere – here's hoping I get lucky enough to listen to them again!