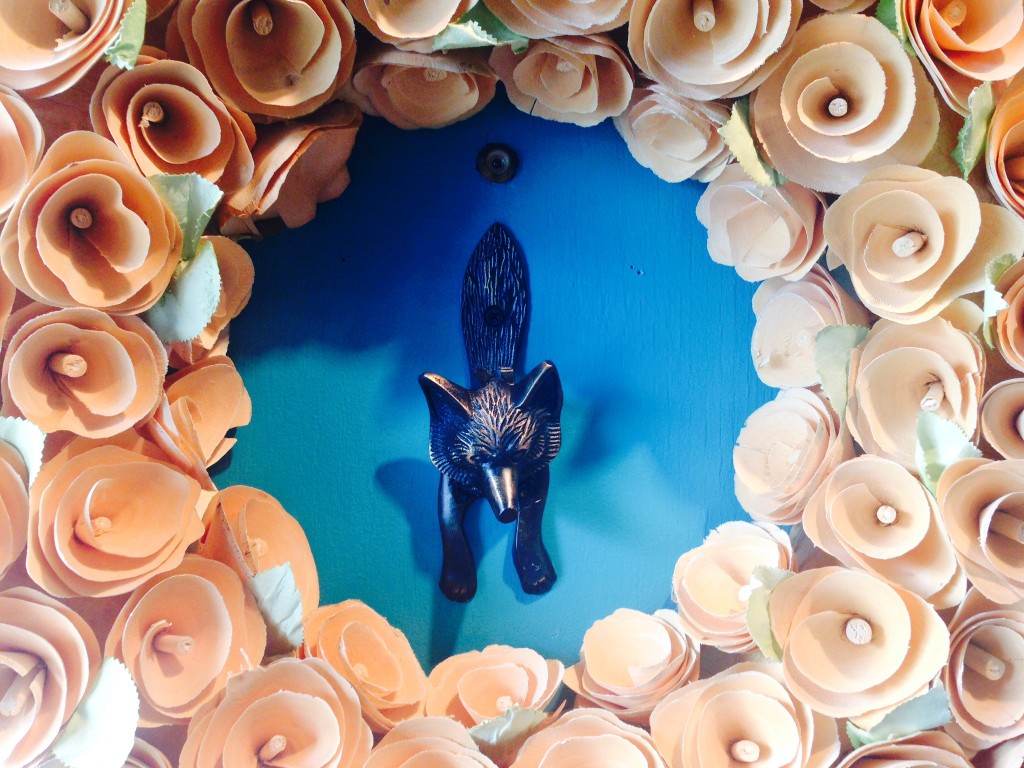 For some brides, shopping for a wedding dress is a culmination of childhood dreams swathed in tulle, silk, and sequins. For me, not so much.
I never really thought about what I'd wear the day I got married, and when I finally did go wedding dress shopping I could barely breathe in one boutique  and broke out in a cold sweat in another. The dress shopping experience just wasn't for me – too much white, too much poof, too much everything.
A few months after I was married, a friend sent me a survey from two local ladies, Beth Stamm and Tara Gondeck, who were thinking of opening a bridal boutique . With every question, it became more and more apparent that they were going to bring something completely new to the Anchorage wedding scene. When Bateau Bridal Boutique opened, I promised myself that someday I'd peek inside.
This weekend, I got my chance – one of my dearest friends decided to begin her dress shopping journey at Bateau Bridal and I was lucky enough to be invited along. Turns out getting to pick gorgeous gowns for someone else to model while sipping champagne, taking photos, and ogling sparkly accessories is wayyyy more my style. We had SO much fun: Lots of laughter and a bit of teary-eyed joy.
Beth and Tara recently blogged over at Engaged Alaska to share their tips for picking the perfect dress (my tip? Start with Bateau Bridal… ). Tara, who I met today, was super helpful and very discreet, inserting herself when needed, but not dominating the experience at all, instead letting the bride to be shine.
Here's Bateau Bridal's "About":
Centered in the heart of Anchorage, Bateau Bridal Boutique offers wedding gowns, accessories and a tailored experience every bride deserves. 
At Bateau Bridal Boutique we feel getting engaged is first, about the special person you've decided to commit to and second, about finding the dress you've always dreamt of wearing on your big day. The first part we'll leave to you, but the second is our specialty. We see every bride as an individual that deserves a unique experience when trying to find the right gown. 
Background on the boutique name from one of UAA's Alumni Spotlights:
Bateau Bridal Boutique, for those not in the nautical know, takes its name from the French word for "boat." After careful consideration (and thorough research of copyrights and trademarks), they opted for the unique name as a nod to both their Anchorage roots and to the glam bateau neckline popularized in the 1960s by none other than Jackie O.
Check out the rest of the article here. It's a great read about starting a small business in Anchorage.
So, here are a few things that I think make Bateau Bridal special:
Shopping is by appointment only, which means you get the whole place to yourself, whether it's just two people or an entire party! You can bring bubbly and snacks along with you as well – it ends up feeling like a playing dress up with your closest friends.
Beth and Tara select gowns that aren't found elsewhere in Anchorage, and pride themselves on developing personal relationships with many of their designers. They also offer consignment gowns, and carry two styles from a local designer, MAJ Designs.  Overall, they have a good variety of styles to suit different tastes.
The boutique is in a home built in 1947. Knowing Spenard, and knowing the general look of Anchorage's early architecture, it doesn't seem like a natural fit for a chic bridal shop. But, somehow, it works perfectly – the home is warm and cozy, full of light, utterly inviting, and the perfect backdrop for countless brides to find the dress they want to wear when marrying their sweetheart.
You can peek inside Bateau Bridal for yourself via KTUU Ch. 2: The Wedding Dress Fit For Any Bride And Any Budget.
And for my own wedding dress woes a few years ago? I bought a top from one of my favorite shops, and my mom made a skirt based on designs I dreamt up with friends. We went fabric shopping with an aunt, spend many a weekend playing with lace and other embellishments, and ended up with just what I wanted, plus hours of memories and shared moments. It was perfect and I wouldn't trade it for anything. But for other brides, I'm thrilled that Bateau Bridal has arrived.