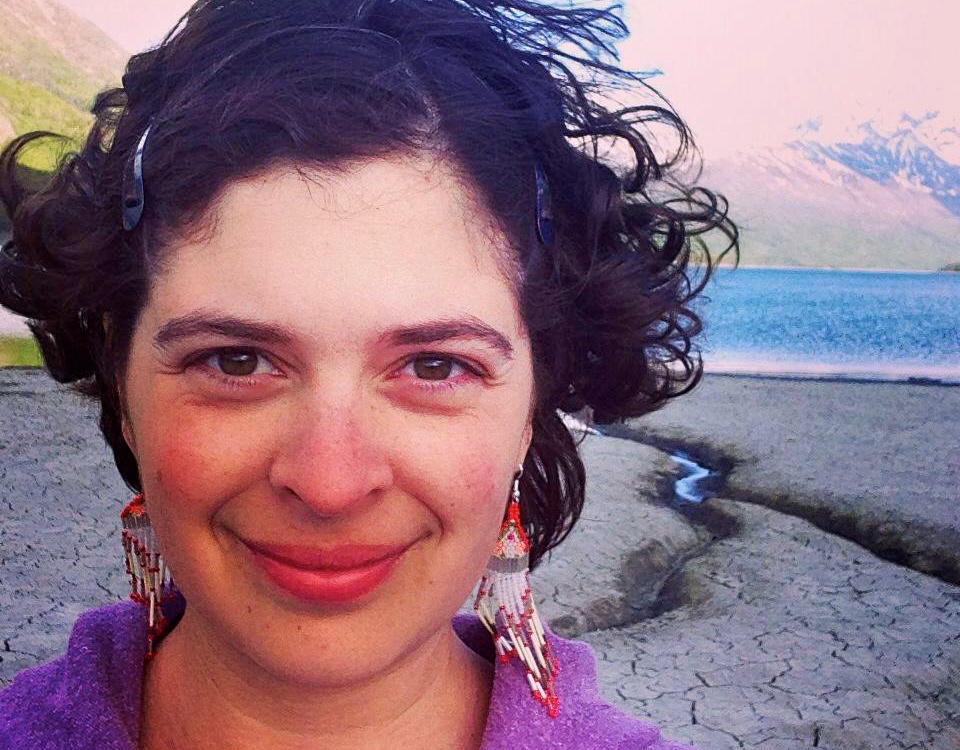 This is Natasha of Alaska Knit Nat. We connected online and then discovered friends in common – not surprising considering it's Anchorage, but wonderfully fun nonetheless!
I'm loving Natasha's blog; it's full of crafty things and yummy looking recipes like Overnight Refrigerator Oatmeal (I'm totally intrigued by this and am going to try it because I too have bought into the "oatmeal is super healthy" advertising campaign but also get annoyed by crusty remnants on dishes) and Low Guilt Nachos (yep, justifying melty cheesy nachos by using healthy ingredients is a brilliant plan).
Other favorite posts are Wild Salmon Caviar, Coffee Filter Flowers, Alaska Guide to Boletus Mushrooms, and Ice Cream Sundae Hat.
Check out the wildflower crown she and her bestie created… I kind of love it. And by "kind of" I mean that I'm a bit obsessed and totally want to wear a crown of gorgeous flowers for no particular reason and if Natalie doesn't post a tutorial I'm going to have to come up with a much less gorgeous version of my own to wear!
Flower Magic in the Midnight Sun: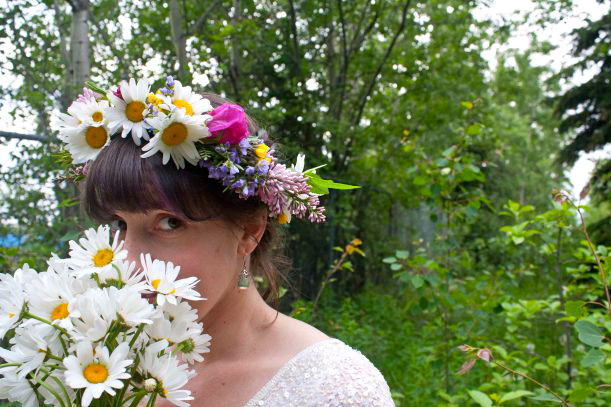 Here's Natasha's about:
I'm a new mom who loves to cook, thrift, craft, sew, knit and crochet. Anchorage, Alaska has been my home my entire life and I plan on raising my family here. I am all about creating useful things and I sometimes get my husband involved too. When my son is old enough he'll get in on the fun too I'm sure.
Stay tuned for more from Alaska Knit Nat – she'll be guest posting about thrift store fashion soon!