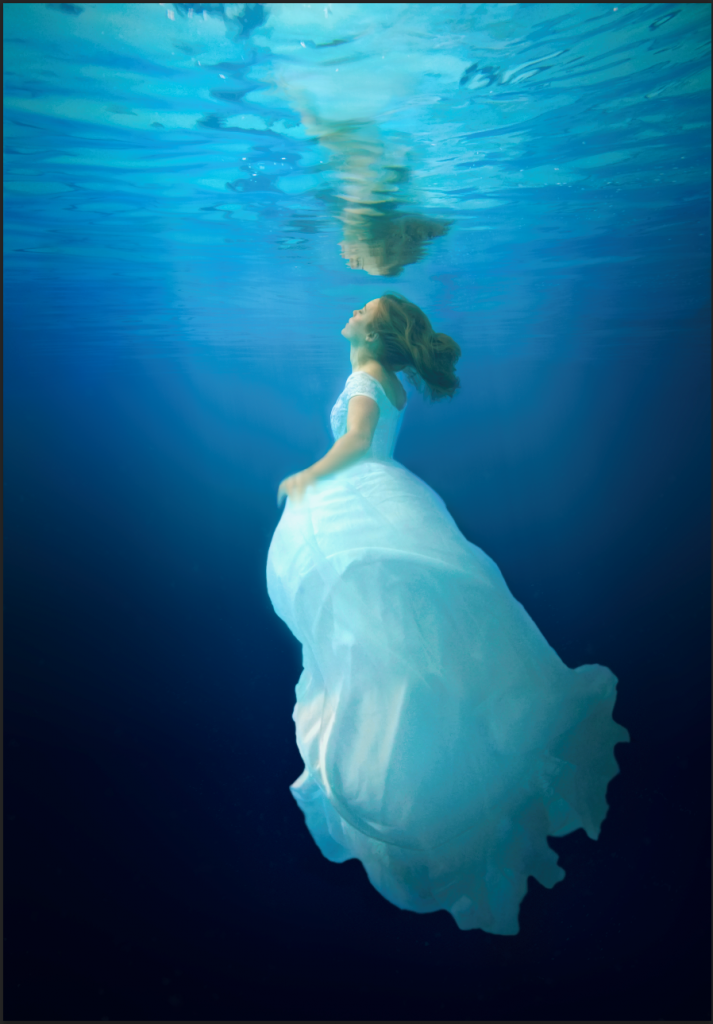 An unexpected joy of graduating from a small PNW liberal arts college favored by many Anchorage students is making alumni connections in Alaska.
One of my favorite lunch dates / ladies to talk to at great length about everything and nothing (sometimes almost simultaneously) graduated from Whitman a few years before me; she's been an amazing connector/career counselor/sharer of best practices for life and work during the last few years.
And just recently, I met Alecia Lindsay. She graduated a month ago, moved back to Anchorage, and is pursuing her career as a portrait and fashion photographer. That's her senior thesis, the 12 foot by 8 foot "Blue," in the photo above.
Creating "Blue" involved some ingenious camera equipment hacks, hours spend underwater in the pool, and a bit of editing to get the final piece just right. Isn't it beautiful? It was recently selected as part of Whitman's collection to be displayed on campus. You can learn more about the process of and vision for "Blue" here.
As a little girl, I had the most extensive crayon collection known to man. I would color all day long, often copying my father by making floor plans. I don't know how many times I would recreate my 1 million square foot dream home- a castle complete with lofts, slides and 5 story windows. But of course, that's not what it looked like on paper. My imagination escaped what I was capable of drawing with those crayons, but my ideas never quit. My mind has always been full of concepts with no where to put them or way to complete them.
I found my love of photography on accident, and it has changed the course of my entire life. Finally, I had a medium to create something concrete that more closely resembled the fantastical images in my head. Once I started taking photos of people, I fell in love. I graduated from Whitman College with a Bachelors in Studio Art and a focus in Photography. Now, I have a business, I love what I do, and I want to share it with you!
It was so much fun to meet Alecia; it made me remember the feeling of having just graduated, of knowing the whole wide world was out there for me to discover, to fall in love with, and make my own (and yet, feeling like I didn't know much at all). Alecia is wayyyyy more together than I was when I graduated, and I'm so excited to watch her transform her passion into a career!
I love when wonderful people move to town, for the first time or as a former resident returning home. It's the people that make a place, and Anchorage is pretty great.