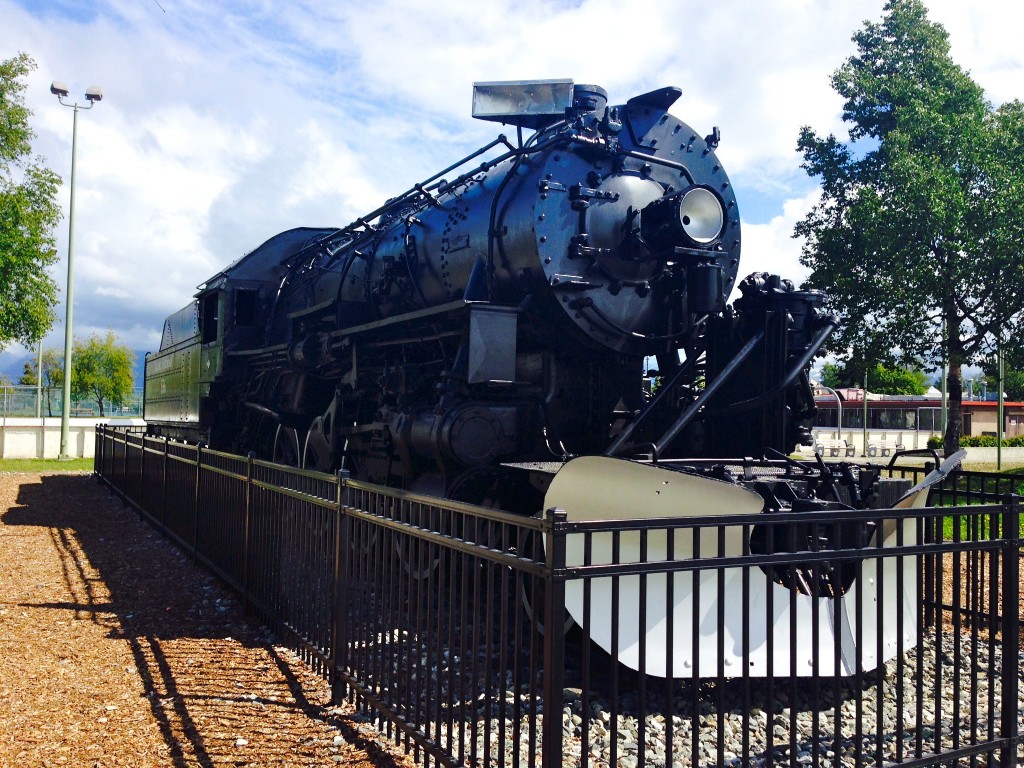 How many Anchorage residents have memories of Locomotive 556?
The steam engine, one of twelve "Gypsy Rose" locomotives (named after a famous burlesque dancer) sent to Alaska in 1943, has been a fixture on the Anchorage Park Strip since 1959 after retiring from  hauling passengers and freight along the Seward-Anchorage-Fairbanks route.
I remember playing on No. 556 when I was little; it seemed like a ready-made fort ripe for hours of fun. Years later, I read the results of a survey identifying it as the "Best place in Anchorage to have sex outside." Here's hoping its popularity as a hookup site happened after my early adventures.
Most recently, Locomotive 556 underwent asbestos abatement, but was only refurbished as a stand alone display complete with a fence surround – generations of children and sexual exhibitionists will miss out on exploring the engine! Regardless, it's good to see the old lady looking shiny and proud, restored to her former glory.
You can learn about the Delaney Park Locomotive 556 Improvement Project (and more history) here, or read the story of Engine 556's sister, Engine 557, here.
Do you have any stories of Anchorage's Gypsy Rose?