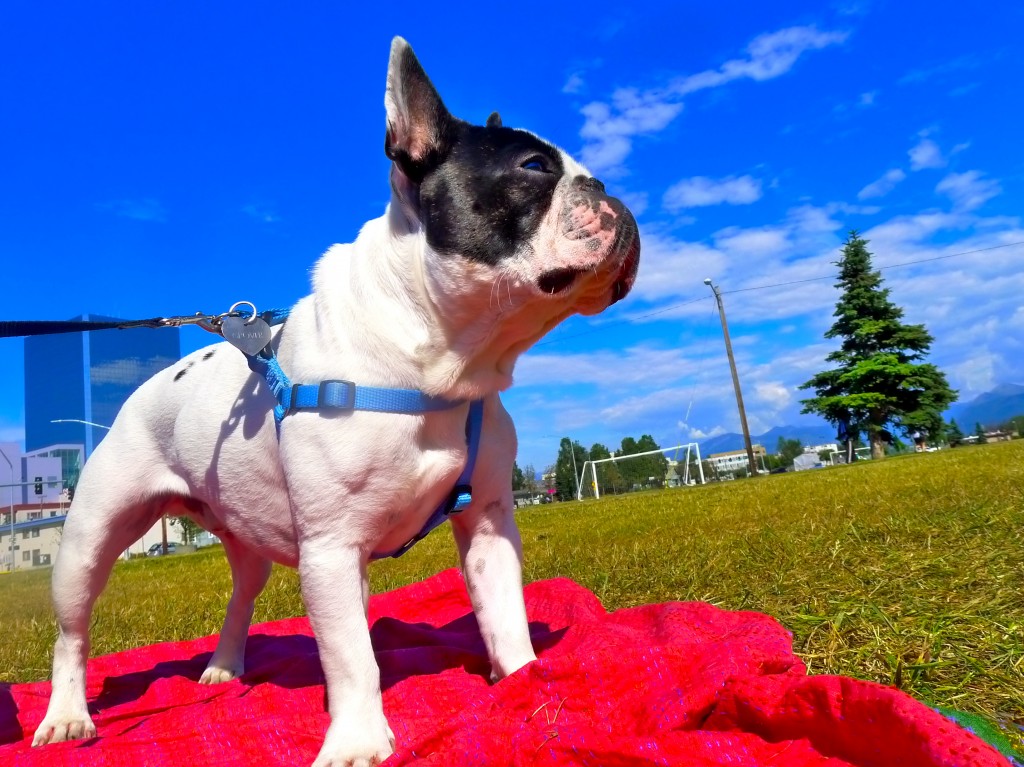 I've been enjoying evening jogs along Anchorage's Park Strip this summer.*
Ten things I loved tonight:
Seeing Star the Reindeer out for her evening stroll
The cute couple sitting on a blanket in the middle of a field playing chess
Frolicking dogs of all shapes and sizes
The sunshine and clouds reflected in the Atwood building
All the different sports being played: Soccer, softball, (maybe quidditch?), ultimate, flag football, tennis, and probably others I didn't pay attention too as I ran by
Super cute houses along 10th Avenue
The mouthwatering smell of BBQs
An adorable family flying super hero kites
All the friendly smiles from people happy to be out in the world
Glimpses of Cook Inlet sparkling in the sunshine
Of course, the combination of these distractions, the great weather, and the peaceful easy feeling of summertime led to a slow stroll to better enjoy the moment instead of a full run, but it's all good – it just felt great to be out there!
*Photo not from tonight – Grover is not a jogger – but isn't he cute?!