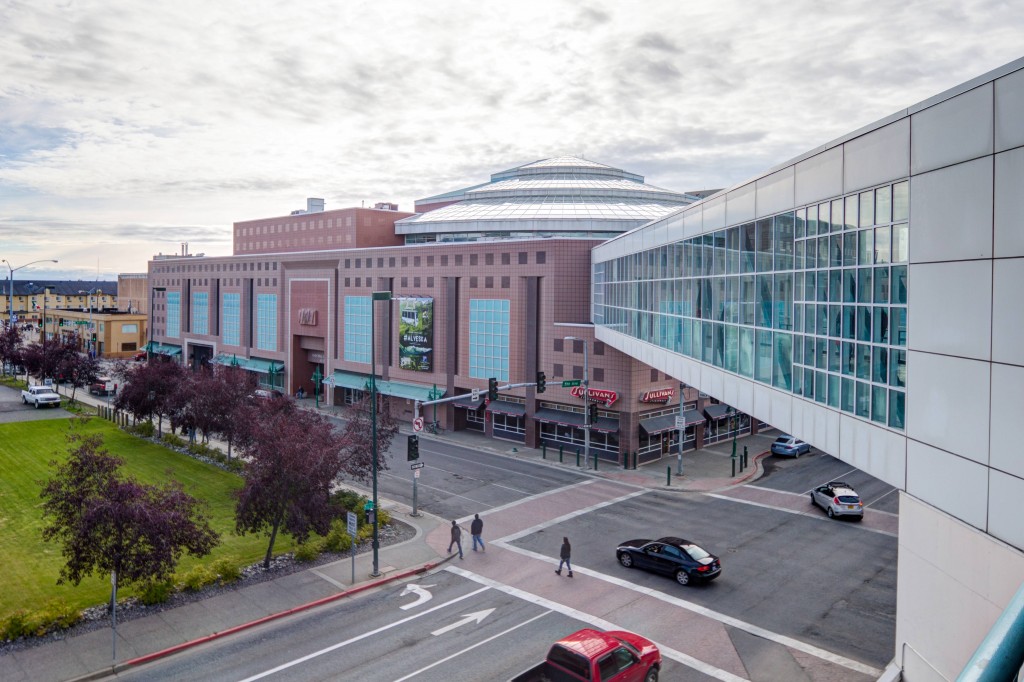 If you've been to the Anchorage 5th Avenue Mall recently, you've probably noticed a few things – "coming soon" signs, new store fronts, and most of all, a buzzing energy coursing throughout the entire building.
Not only are more big national names showing up in the 5th Ave (Coach! Michael Kors! Sephora!) there are more fun events being planned to make the mall a social destination as well as a shopping destination.
This week, "Indulge: A Stylish Treat for Mothers" will be held on May 8th from 5:00-8:00 p.m. Here's the event description if you want to stop by:
Moms and their friends can experience exciting style consultations, beauty services, delicious refreshments and drinks, plus special event giveaways from Harlequin® books and retailer offers throughout the mall. Additional Indulge offerings include: Free Massages by Alaska Club for Women, makeover demonstrations by Sephora and Bare Escentuals, and swag bags for guests.
To help a lucky someone celebrate Mother's Day, the folks at the mall sent me a $100 gift card to give to a totally random GretchenLovesAnchorage Anchorage-based reader. Enter here: A Rafflecopter giveaway! The giveaway will end on May 11.*
They also put together a helpful gift guide if you haven't settled on the perfect Mother's Day gift yet (I'm feeling smug because I have my gifts all figured out, wayyyy ahead of time, this year!).
Anchorage 5th Avenue Mall Mother's Day Gift Guide
"Tasty Gifts"
-Oprah's Chai Tea (Starbucks & Teavana)
-Paella basket (Oil & Vinegar)
-Chocolates (Ak Wild Berry or Hallmark)
"Luxury Gifts"
-Gift set (Pandora)
"Specialty Gifts"
-Candle (Circular Boutique)
-Figurines (Hallmark)
-Shoes: booties or sandals (Bottoms Boutique)
Enjoy!
*I'm not receiving any payment to post about this giveaway – I just thought it would be fun to give a lucky reader $100! Plus, the 5th Ave is a longtime favorite shopping destination of mine…