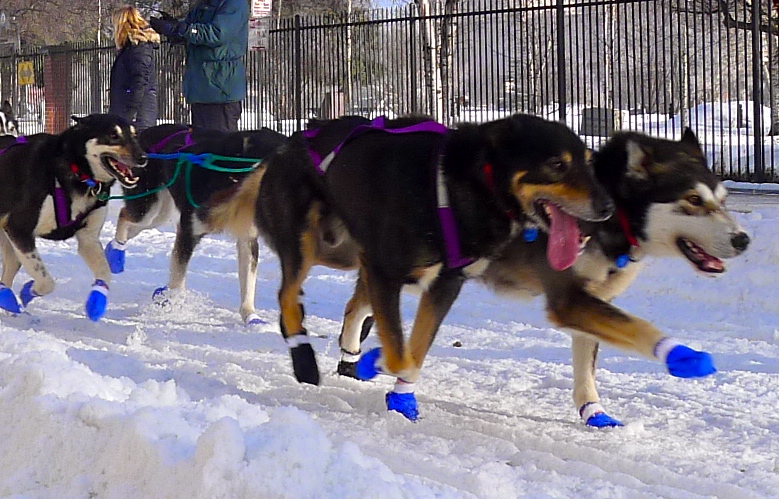 If you paid any attention to the Iditarod this year, you already know it was a brutal race. It was also the most exciting Iditarod that I can remember – the finish was SO CLOSE!
If you aren't from Alaska or have been locked in a remote cabin with no access to news of any sort (in which case you probably aren't reading this…) here's a breakdown:
Jeff King was in the lead and seemed like a sure thing. Then, he scratched and it was all about Aliy Zirkle. Feeling certain she'd win, I went to bed…and woke up shortly after 4:00 AM to my husband telling me that Dallas Seavy just crossed the finish line. Dallas seemed genuinely surprised to discover that he was the first across the finish line and said it was "one heck of a ride."
There are a lot of great articles about the race this year. If you haven't been following along, here are a few good ones for you:
Dallas Seavey pushes through windstorm to win Iditarod
When nature was at its worst, Dallas Seavey was at his best
Musher Aliy Zirkle explains why she stopped in Safety during Iditarod 2014
More than wind, bad trail made this a nightmare Iditarod for Zirkle, other mushers
How fierce, bitter winds ended Jeff King's Iditarod
After brutally long day, Buser reaches Nome in 6th place
It's a great race, and they're all great athletes. Cheers to all the mushers and dog teams of the 2014 Iditarod!