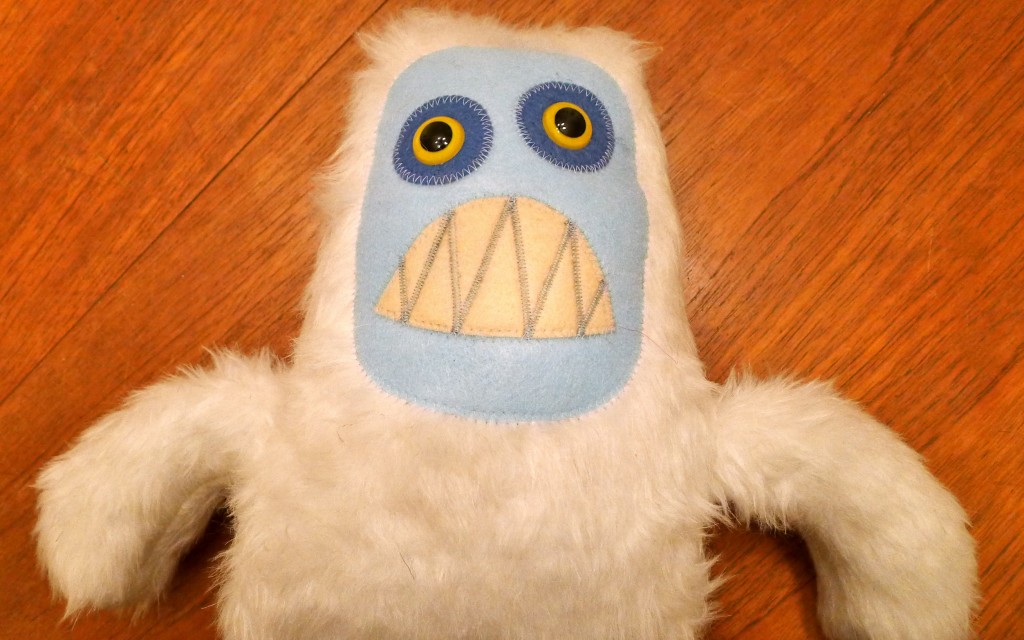 Look who I found – an Alaska Hairy Man! Doesn't he look an awful lot like the abominable snowman in Rudolph the Red-Nosed Reindeer?
I stopped by La Bodega (so so so love this place!) to pick up a couple other things (ahem… bottles of wine) and left with a book of gorgeous photography and this fierce, fuzzy little guy.
The Hairy Man is handmade by local artist Lance Lekander, and comes with a legend:
Now, way out in the wilds
of far off Alaska,
lives a much hairier creature
than those from Nebraska.
He isn't terrible, vicious or mean,
just one of the craziest beasts
you ever have seen.
I don't want to give away the whole legend though – you'll have to bring your own hairy little guy home to read the rest.
Hairy men are available at La Bodega or Dos Manos (something about that sentence makes me laugh – no disrespect meant to hairy or non-hairy men working at either one of these shops; your availability is up to you!) and come in a couple different sizes. They would make an excellent addition to a stuffed menagerie.
Handmade holiday gift anyone?