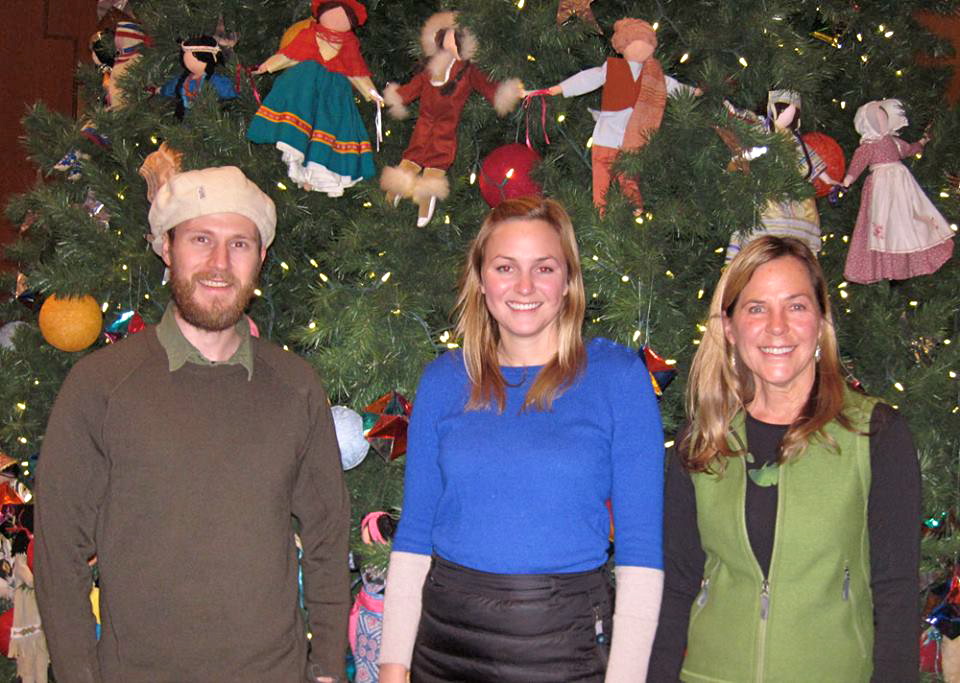 Today is Small Business Saturday (shop small!) and the second day of the Anchorage museum's Crafts Weekend and the Read Alaska Book Fair. It's a wonderful place to shop for gifts – there are so many wonderful creations, and the best part is getting to chat with the people who made them.
If you miss the museum show, you can find three of my favorite local artists showing their work together at Toni Maury's studio (2527 Susitna Drive).
Show dates:
December 6th from 11am to 9pm
Saturday December 7th from 10am to 5pm
Sunday December 8th from 10am to 5pm
Here's a bit about each artist:
Toni Maury – I consider Toni my gateway into loving pottery. And I LOVE pottery – my cupboards are full of gorgeous mugs, plates, platters, and bowls, and many of those pieces come from Toni. Even though I have so many lovely pieces, it's impossible to stop by a Toni show without leaving with something special to add to my collection – she's incredibly talented and creates new designs each year. Her husband, Kirby, is an accomplished potter in his own right and also carves beautiful birch bowls.
Ashley Maury Griffo– Ashley creates wearable art using wax casts to mold silver earrings, bracelets, and necklaces. She's started to expand to other metals as well, and has added even more designs this year (I'm hoping a pair of forget-me-not earrings is in my future…). As my dad says, "Buy Ashley's art now while you can. In a few short years it will be collectible and worth a fortune." Here's a bit more about her work: Ashley Maury Jewelry. She's at the museum today and tomorrow if you don't want to wait for next weekend to check out her pieces!
Scott Clendaniel – if you've seen colorful paintings of beer bottles in galleries or hanging on your friend's walls, you've seen Scott's work. His style is distinctive (even when it's not a beer painting!) and I love when I randomly encounter his paintings, because they're instantly recognizable (full of color and energy). I wrote about him last year; since then he's changed studio name to "Real Art is Better," writes intriguing blog posts about his life as an artist, and was commissioned for a piece that will hang on the side of the Snow Goose. He's currently running a contest on Facebook and Twitter – the winner will receive a custom beer painting of their favorite brew. Participate here.
I hope you have a chance to stop by the show to meet Toni, Ashley, and Scott (and their equally fun husbands/wife), and maybe take home something special.
See you there!